On the afternoon of January 7, 2019, on behalf of Khanh Viet Corporation, Mr. Ngo Van Binh – Vice Chairman of Labour Union of Khanh Viet Corporation (Khatoco) visited to encourage the staff of A.Yersin Charity Clinic in Nha Trang city and gave the sponsorship of VND120 million to this Clinic. This sponsorship amount was deducted from the charity fund contributed by Khatoco's employees
Whenever spring comes and everybody is joyful to prepare for Traditional Lunar New Year, Khatoco organizes the program "Spring of Warmth,Tet of Love". Many presents are given to the poor families in order to encourage them and to help them have a happy and warm Tet holidays. Khatoco also supports many charities in Khanh Hoa province. Yersin Charity Clinic is the first organization that Khatoco supported in this year.
Annually, Khatoco supports this clinic with VND 120 million. With this sponsorship, in 2018 Yersin Charity Clinic carried out medical examination and provided medicines free of charges for more than 2,000 poor patients who could not afford the healthcare cost.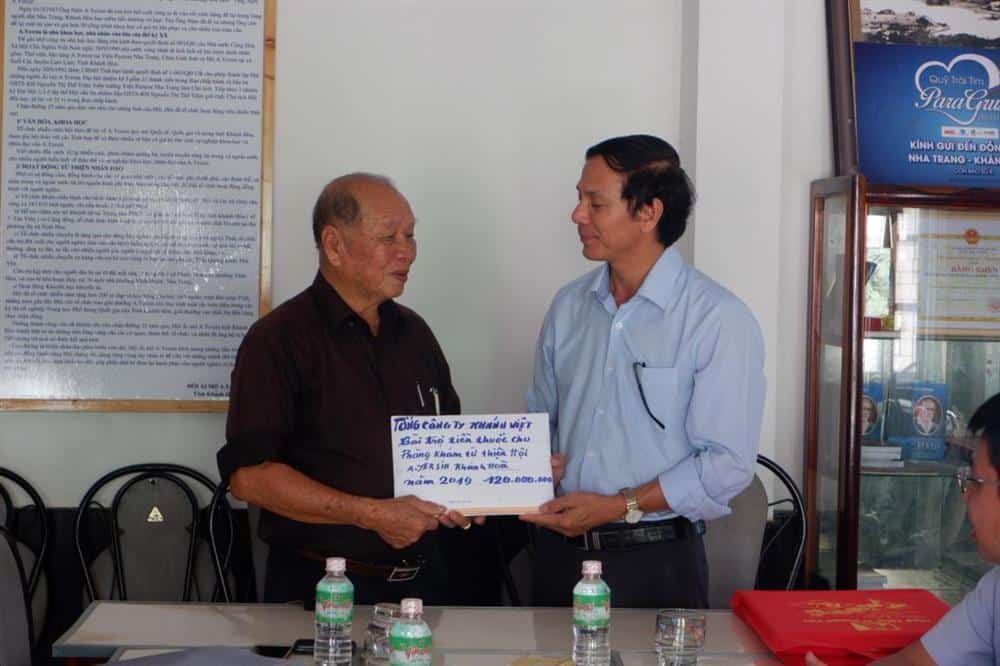 Mr. Ngo Van Binh – Vice Chairman of Trade Union of Khanh Viet Corporation gave the sponsorship to A. Yersin Charity Clinic
On behalf of Yersin Admirers Association, Mr. Le Thanh Xuan – Standing Vice Chairman of the Association expressed their sincere thanks to the Board of Directors, Trade Union, Youth Union and all employees of Khanh Viet Corporation for the support to Yersin Charity Clinic during over past 20 years. He hoped that Khanh Viet Corporation will continue to support Yersin Charity Clinic and co-operate with A.Yersin Admirers Association in the future.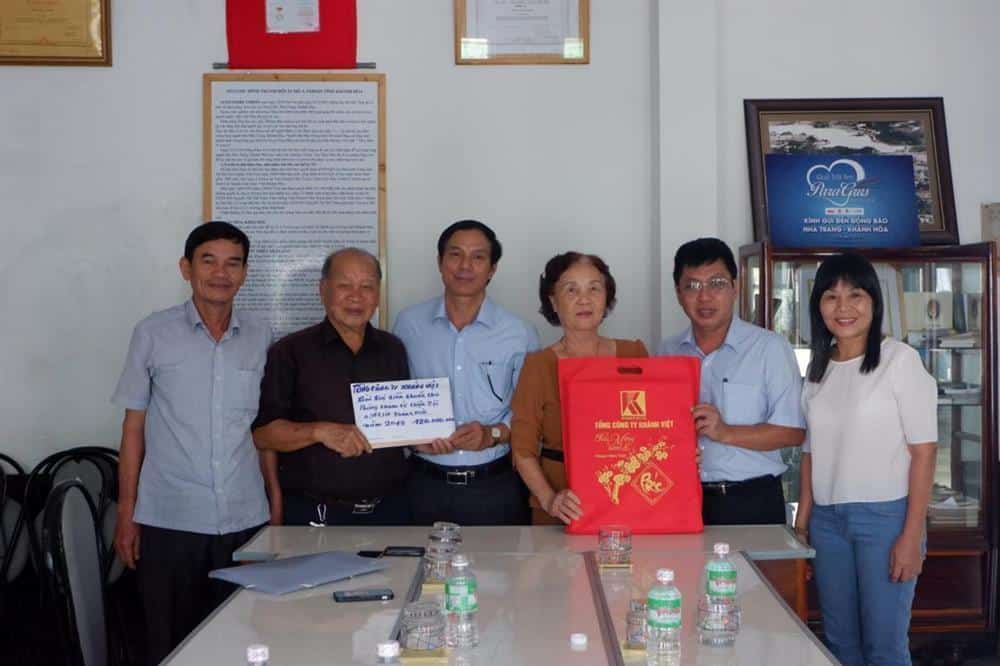 The representatives of Khanh Corporation gave presents to the Executive Committee of Yersin Admirers Association on the occasion of Tet holidays.