Established on October 4th, 1983, during 35 years of building and development, Khanh Viet Corporation has developed quickly. Starting as a small cigarette company making cigarettes only by hand, Khatoco has become one of Top 500 Largest Vietnamese Enterprises, operating effectively and creatively under the multibusiness structure and developing more and more strongly.
35 years passed since Phu Khanh Cigarette Company, former company of Khanh Viet Corporation, was formed. Starting with nearly nothing, Khatoco has gradually developed from single business to multiple businesses together with perfecting its management organization.
A Leading Business of Khanh Hoa Province
At the beginning, Khatoco had to dry cut tobacco on cast iron pans and rolled cigarettes by hand. However, by the skillful hands of the industrious workers, many cigarette products were made. The market was gradually built and expanded. In 1993, Phu Khanh Cigarette Company was renamed Khanh Hoa Cigarette Association and began to develop according to multibusiness orientation. In 2002, Khanh Hoa Cigarette Association was restructured basically and was renamed Khanh Viet Corporation. Khatoco began to operate under the structure of parent company – subsidiaries. At the present, Khanh Viet Corporation has 27 member companies, more than 5,000 employees and main businesses: Cigarettes; Garment – Fashion; Livestock – Tanning; Sea-ecotourism; Industrial cluster infrastructure development; Real estate.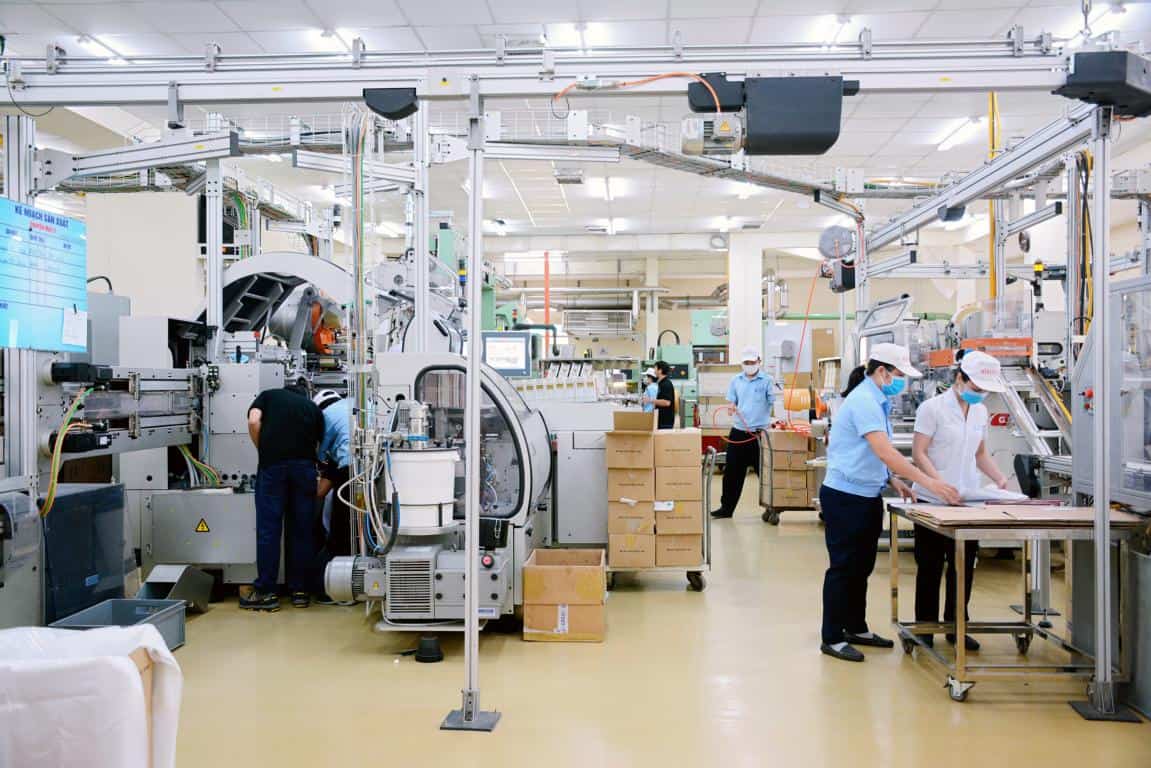 Advanced cigarettes production line of Khatoco Khanh Hoa Cigarette Factory
During 35 years, Khanh Viet Corporation is always the leading company in budget contribution in Khanh Hoa province. Its contribution amount increases year after year and occupies one third of the whole state budget of Khanh Hoa province. From 1983 to 2017, Khatoco contributed more than VND 38,000 billion to the state budget with average growth of 39% per year. Average growth of revenue was 39% per year. Average growth of profit before tax was 40% per year. Up to 2018, the total fixed asset value is VND 5,818 billion.
Technological Innovation and Human Resource Development
Being a leading company in the creative working movement of Khanh Hoa province, Khatoco has made thousands of solutions, technical modifications to save dozens of billion VND. From 2003 to 2018, more than 1,100 initiatives and 1,000 technical modifications have been applied to save about VND 53 billion, in which 17 solutions and technical modifications were awarded certificates of merit by Vietnam General Confederation of Labor.
At the beginning, Khatoco had only 5 staff. At now, it has more than 5,000 staff with monthly income of VND 9.0 million/person. One of Khatoco's principles is that human beings are not only the valuable asset of the company but also the decisive factor for development. Therefore, Khatoco has tried to solve successfully the linkage between technologies and equipment innovation and staff re-training to maximize the available human resources and to create more thousands of jobs for the society.
The working team making cigarettes by hand at the old days has become high professional working team now. They can control new technologies and advanced production line. The leadership was trained through the difficulties and challenges. Furthermore, They always try to learn to improve their qualifications, working capacity and morality in business.
Building the cultural and human value
With 27 member companies operating in different business fields from agriculture to industry such as Cigarettes; Garment – Fashion; Livestock – Tanning; Sea-ecotourism, Industrial cluster infrastructure development and Real estate, Khatoco always pays much attention to environment protection. In the new stage, all business fields belonging to multibusiness development strategy look towards the environmental friendliness.
Khatoco determines that the solidarity among the members in the company is its greatest achievement so far. The solidarity is not only the factor to assure Khatoco's successes during the past 35 years but also the strongest internal force for Khatoco to continue growing up in the innovative stage.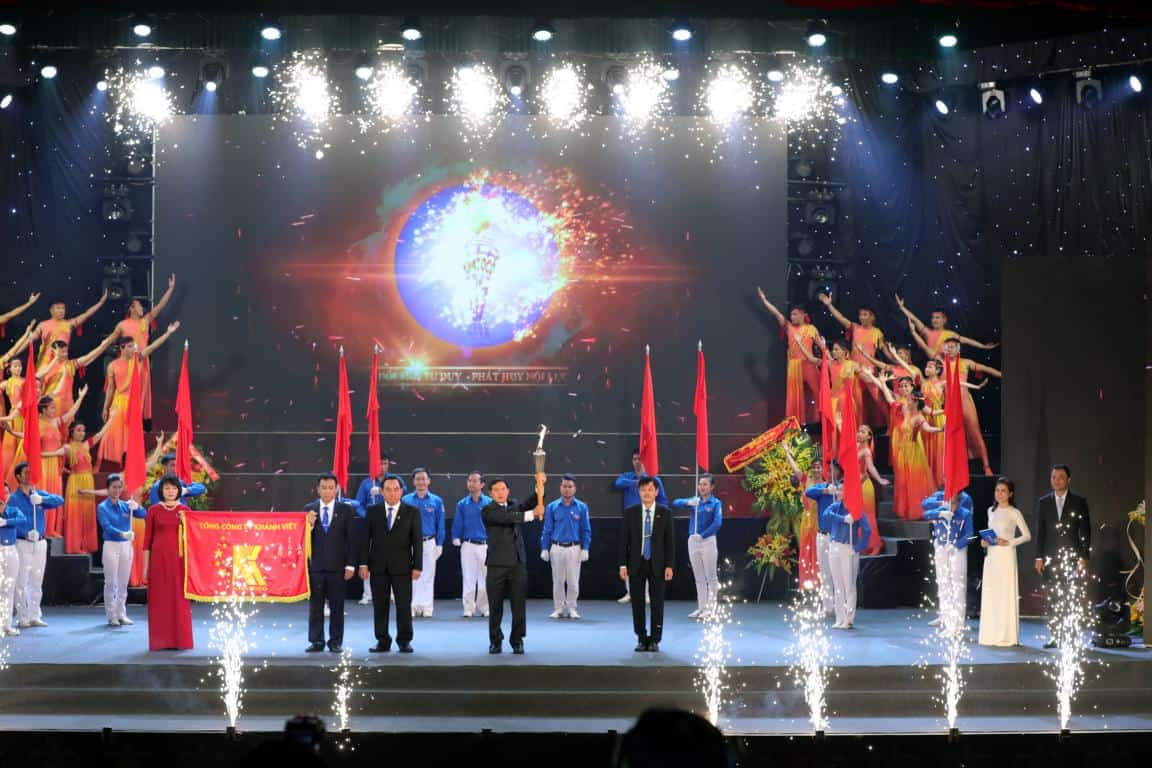 Khatoco's Directors handed Khatoco's traditional flag and the torch to young Director.
Khatoco's generations coming from over the country, having different qualifications and personal situations, have united with each other, attaching to the company through the ups and downs on the long journey. We always try to make the united effort and action. The leadership always takes care of the staff and the staff always believe in the leadership. We all try the best to complete our duties, helping each other and living together in harmony in Khatoco house.
Well performance of social activities
During past 35 years, Khatoco contributed over VND 38,000 billion to the State budget and created from 161 jobs in 1984 to 5000 jobs in 2017. Khatoco also spent hundreds of billions VND for charity, gratitude, hunger elimination and poverty alleviation over the country. Through the program "Khanh Viet Calls upon Khanh Hoa's Talents", annually hundred of scholarships have been awarded to the students. Especially, Khatoco financed VND 153 billion to build Le Quy Don High School, a biggest school for gifted students in Khanh Hoa province. For these achievements, Khatoco was honored to be awarded the Title of Labor Hero in the Innovative Period.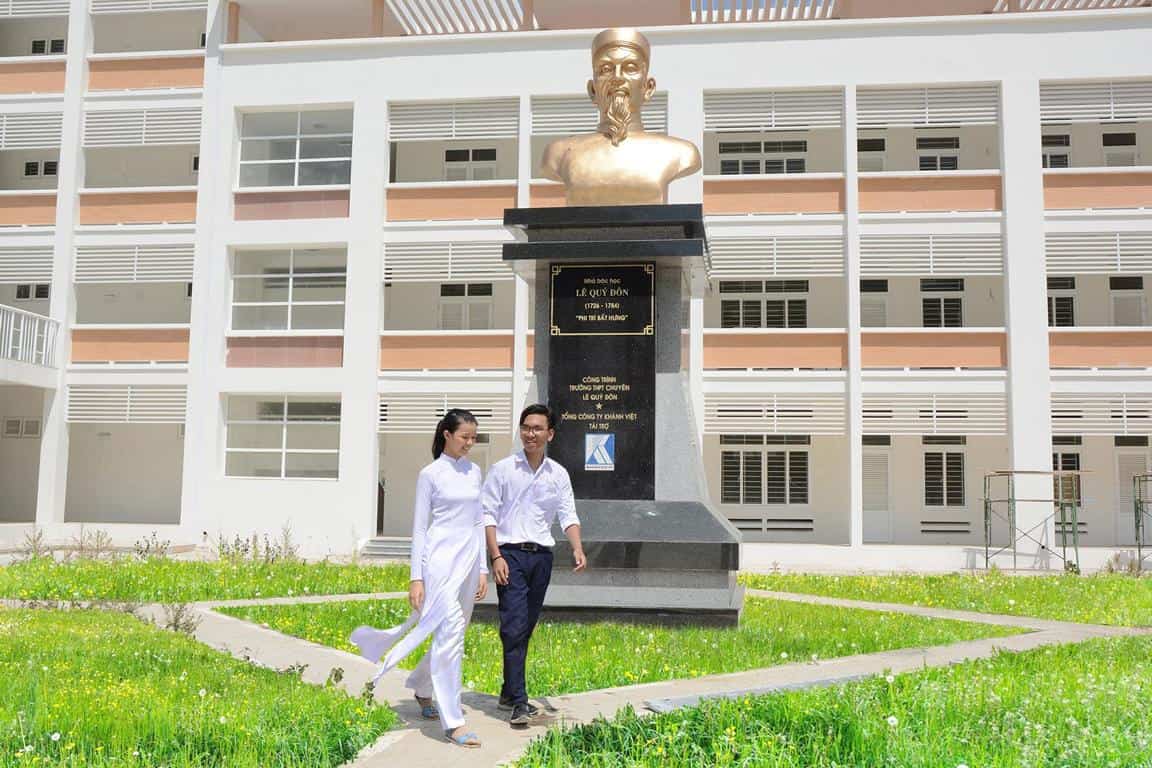 Le Quy Don High School for gifted students of Khanh Hoa province was built by Khatoco.
35 years passed, a new stage of development is opening to promise a bright future but a lot of difficulties and challenges ahead. Therefore, Khatoco people must have more determination, effort, advanced knowledge and new methods to overcome. New ownership structure with new management mechanism requires more creativity, bravery and responsibilities in work to achieve new successes. Equitization of parent company – Khanh Viet Corp will be the key and drastic action of Khatoco in early 2019. Khatoco will promote its tradition of solidarity and devotion spirit which have been built through many generations to develop sustainably in the new stage.
"Change the way of thinking – Promote the internal force" is Khatoco's slogan on the new journey. Khatoco will try to maintain the stability and sustainable development to achieve selected objectives and tries to contribute more effectively to the provincial socio-economic development and the cause of national industrialization and modernization to be worthy of the trust of the Party, the State, the People and the Title of Hero of Labor in the Innovative Period.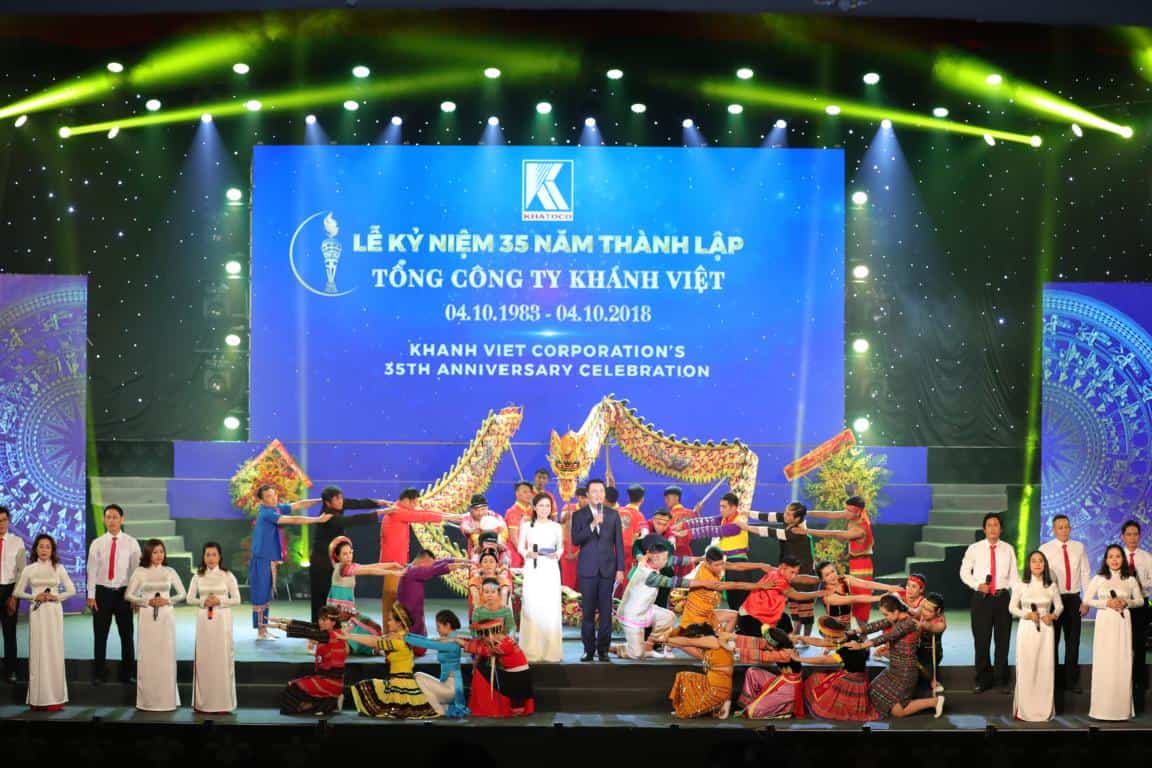 35th Anniversary Ceremony of Khanh Viet Corporation