Khatoco is the pioneer in using "coconut charcoal" material to manufacture garment products. Its trendy and elegant polo shirts with neutral colors made from coconut charcoal fabric have been given good score by the men at the current time.
Using natural materials, creating very simple but aesthetically elegant product designs, Khatoco Fashion has made a sustainable fashion solution. These clothing sets are eco-friendly and strongly reflect the personalities of wearers.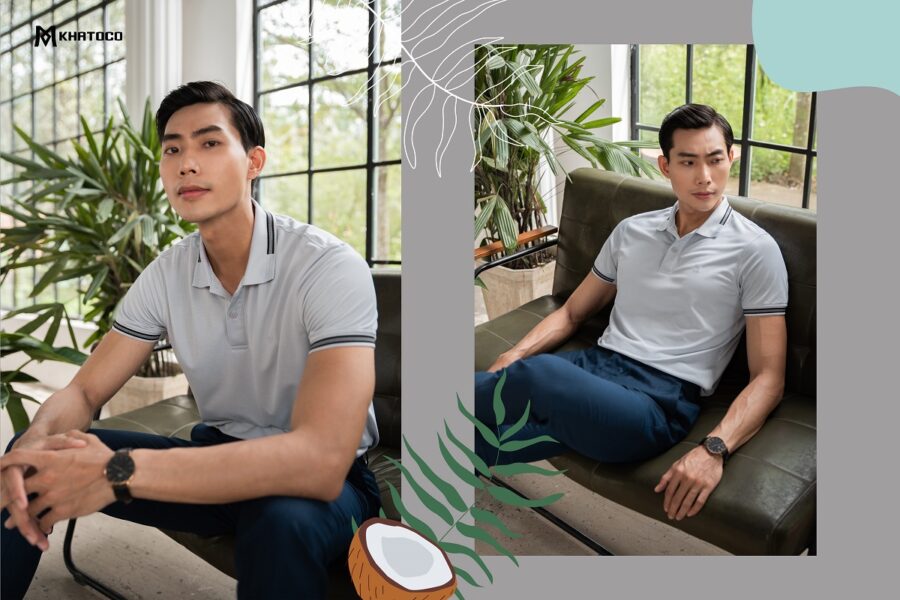 Coconut is a common tree in tropical countries and is planted with a large area in the South of Vietnam. All parts of the coconut tree give high economic efficiency. Coconut shell is located between the coconut flesh and coconut husk. Long long time ago, coconut shells have been used to make water scoops, rice bowls and various handicraft products … However, a large amount of coconut shells have not been used and caused harm to the environment.
With the desire to maximize the profit from by-products and minimize their pollution to the environment, Khatoco Fashion has researched to make "coconut charcoal" filaments. Many people are very surprised when knowing that "charcoal" is not only made of wood but can be made of a variety of materials such as peat, bones, sawdust and coconut shells…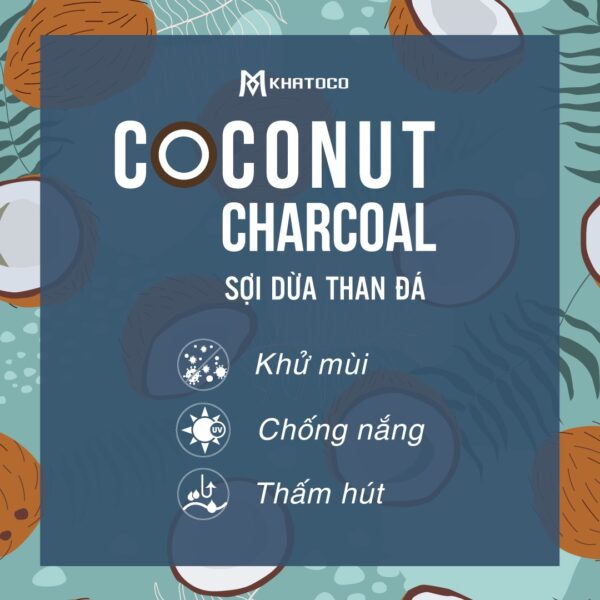 Dried coconut shells are put into a kiln in the condition of lacking oxygen at a temperature of about 1,200℃. Due to the lack of oxygen, the burning process happens incompletely and helps remove vapor and keeps highly solid black carbon remaining. The final product is charcoal powder. Then, this superfine charcoal powder is mixed with masterbatch (Polyester) and dissolve in polyester solvent to make the filaments.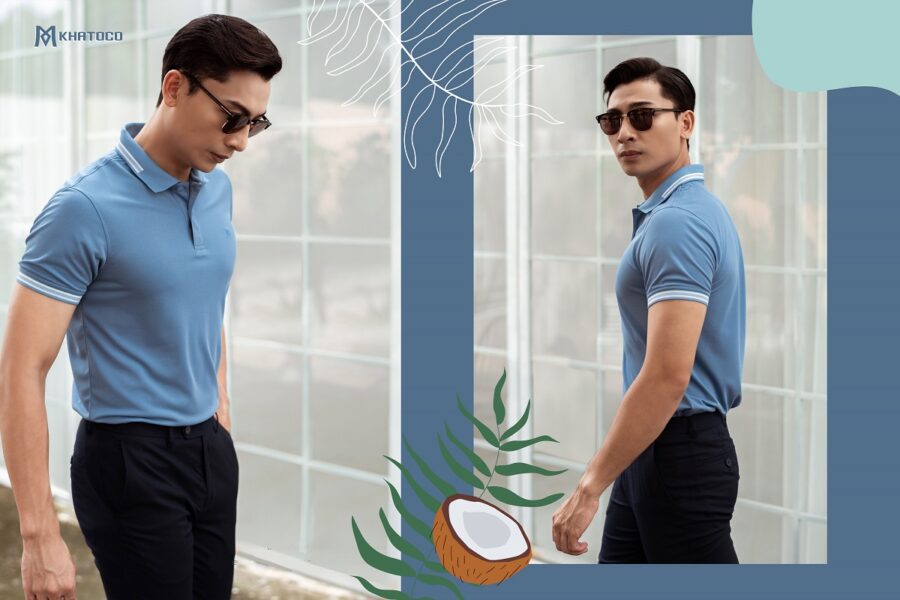 Coconut-charcoal fabric is Khatoco's outstanding material. With porous microfiber structure, coconut-charcoal fabric is very soft, smooth, UV resistant, wrinkle free, more absorbent and breathable than other fabrics.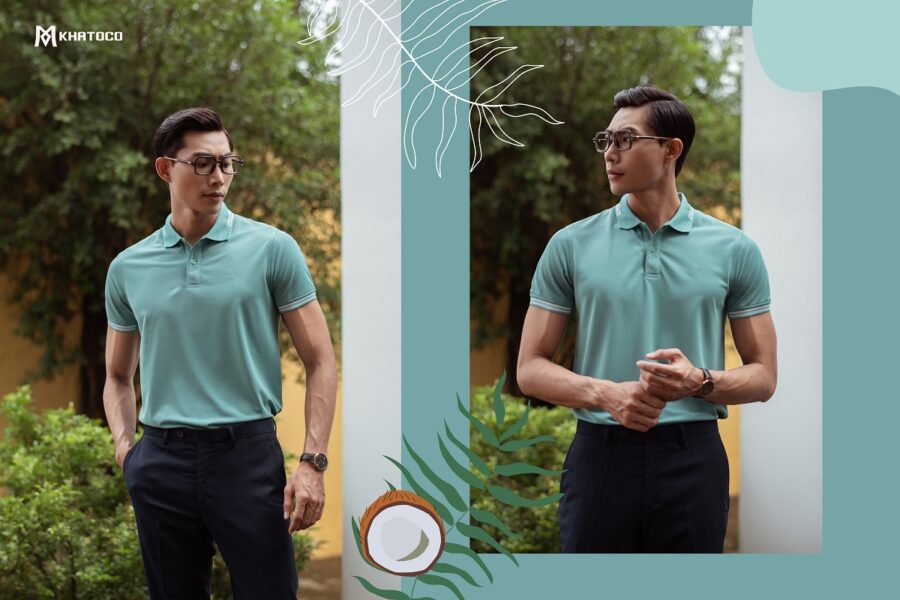 Additionally, its microfiber structure provides high mechanical durability and good wear resistance so coconut-charcoal fabric is very durable and high colorfast. Its surface is always new after many washing times.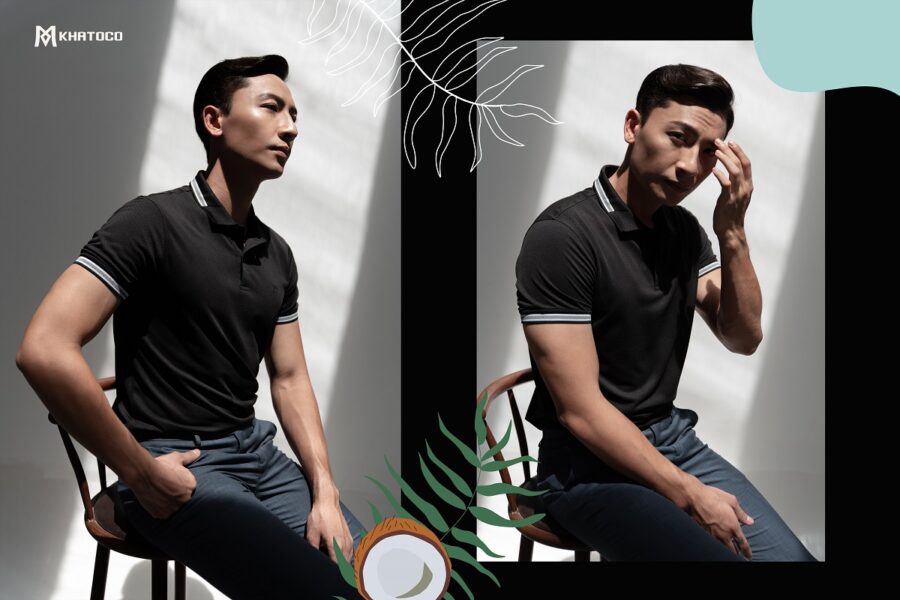 Khatoco's polo shirt collection made from coconut charcoal fabric not only affirms Khatoco Fashion's sustainable development but also contributes to sending the "green message" of joining hands to protect the environment, protect the Earth always green, clean and beautiful to customers in the most practical and strongest way.
BLACK FRIDAY FROMOTION: SAME PRICE FOR THOUSANDS OF PRODUCTS
+ Only VND 99,000 – 199,000 – 299,000/product
+ Discount 20% on remaining products.
+ Applicable to direct purchases at the nationwide showroom system and online shopping at website: thoitrangkhatoco.vn from November 22 to November 29, 2022.
+ For more promotion information, please visit: https://thoitrangkhatoco.vn/pages/khuyen-mai