Khatoco Ninh Hoa Breeding Center has an area of ​​150ha with 14,000 ostriches. Up to now, this is the largest ostrich farm in Vietnam and has created jobs for more than 140 local people.
Khatoco Ninh Hoa Breeding Center was established in 2004 with 800 initial ostrich chicks imported from Australia. After more than 16 years, this Center has a herd of 14,000 ostriches, including 1,000 ostrich parents, 8,000 commercial ostriches and 5,000 breeding ones supplied to the local markets. Ostrich is the largest bird in the world with the height up to 3 meters. This domesticated bird originates from Africa. The climate conditions in Vietnam are suitable for them. In some cases, they provide higher income than other animals.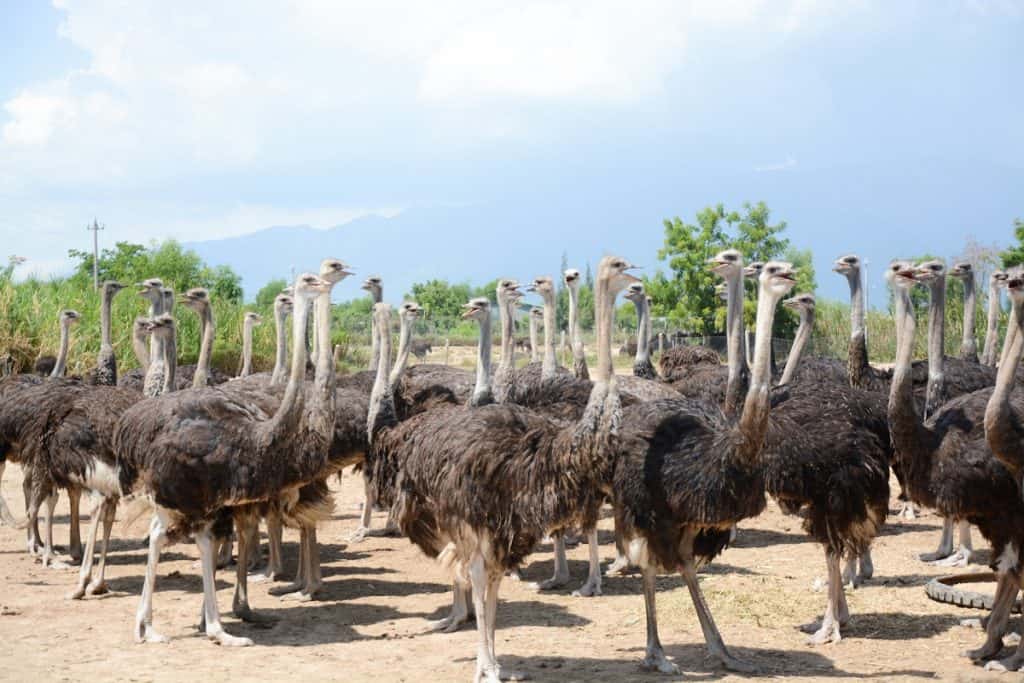 Commercial Ostrich are raised at the Center.
Ostriches in good condition and free from any disease during 12 months are selected for breeding. When a female ostrich is 20 months old and a male ostrich is 26 months old, they are combined to form an ostrich family. A female ostrich can produce an average of 50-60 eggs per year. Every day, ostrich eggs are collected by the workers. The information about eggs such as parents'names, shed numbers, date of birth…are recorded. After that, they are graded, sterilized and put into the incubators. The eggs which are not qualified for incubation are used as food. Eggshells are used to make fine arts.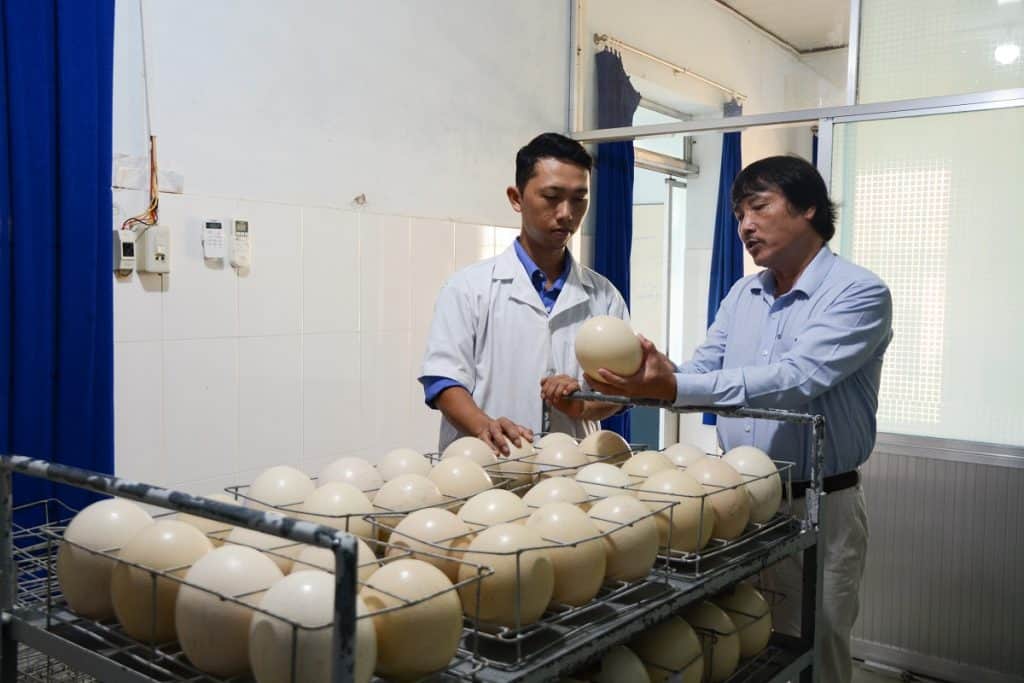 Ostrich eggs are classified before incubation
The Center has 31 incubators with hatching capacity 210 eggs per machine. Eggs are incubated at the temperature of 36.2-36.8oC After around 40 days, the ostrich chicks come out. Each young ostrich is tagged with a numbered aluminum tag on its neck. A tag attaches to an ostrich for its whole life. All the information about ostriches are observed through an ostrich management software. Mr. Ngo Van Tuong, Manager of Technical Department of Khatoco Ninh Hoa Breeding Center said: "From 2006 until now, the information about each ostrich has been observed by computer software to ensure that all diseases of ostriches are under observation; types of medicine are used for them are in list of animal drug approved and no drug residue is present in the meat after slaughtering".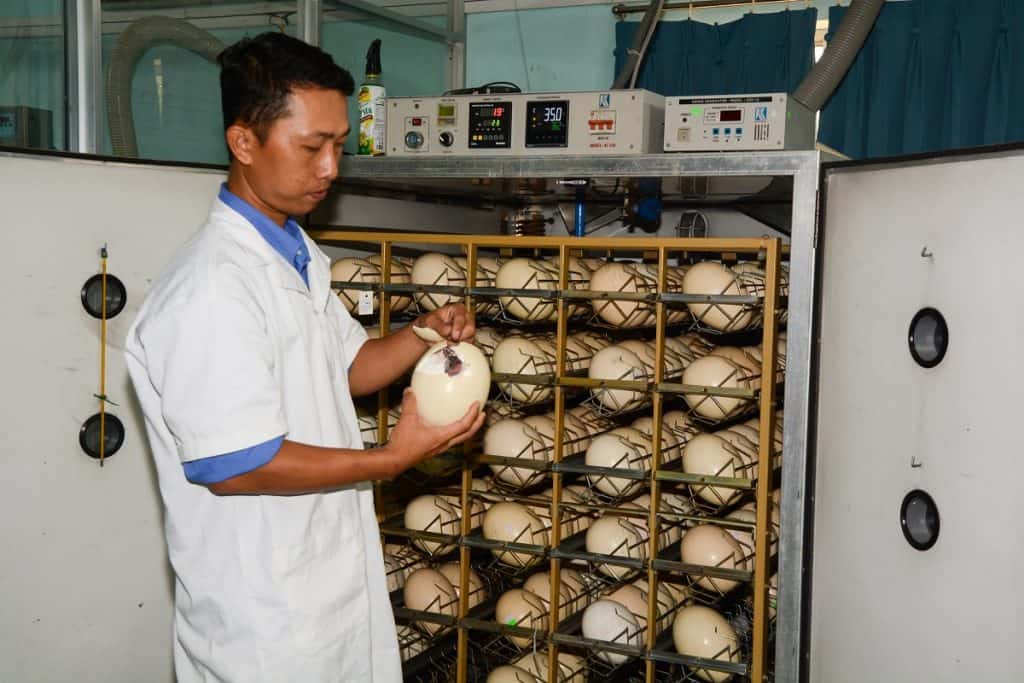 Ostrich egg incubation area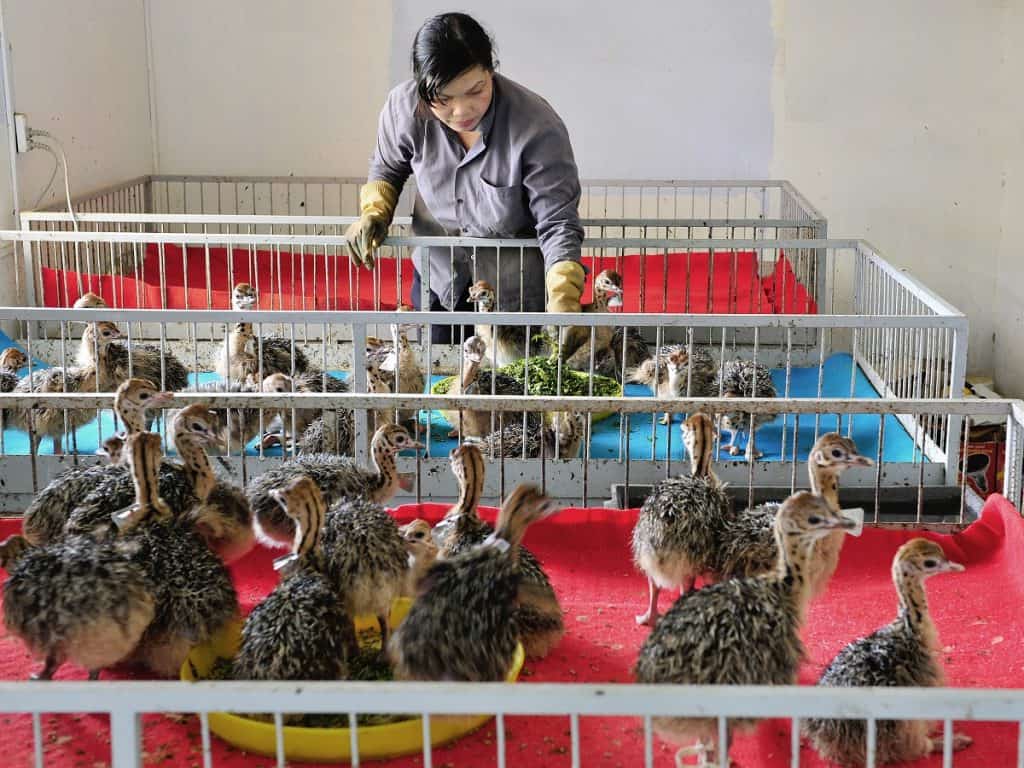 Taking care of ostrich chicks
Since 2014, in order to reduce the rate of ostrich deaths because of accidents, the Center has applied the method of ostrich listening to music. According to Mr. Ngo Van Tuong, the ostrich nervous system is extremely sensitive, they are easily frightened by loud, sudden noise or strangers. Whenever they are frightened, they scatter and may trample each other to death. When they listen to music, the music will drown the strange noises to prevent them from being frightened. The music chosen for ostriches is melodious concerto and soft piano music. The music helps ostriches grow better and makes the rate of accidents and death reduce from 3.2% to 1.3% per year.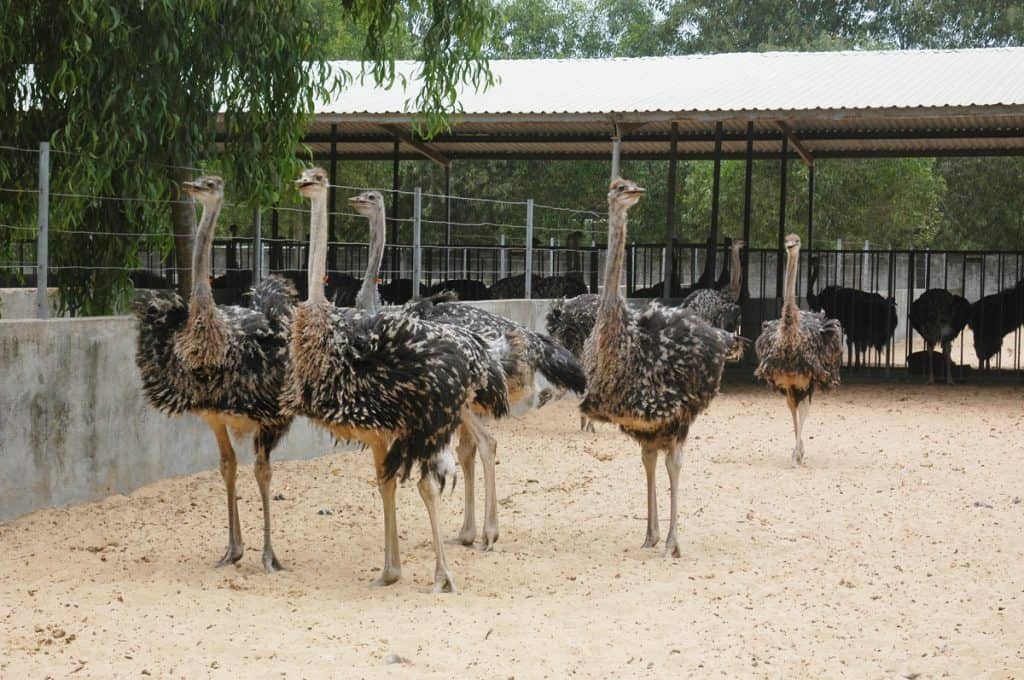 Ostriches listen to music from 6 pm to 5 am every day
Ostriches of 11 months old are slaughtered. Every year, Khatoco Ninh Hoa Ostrich Breeding Center provides about 300-400 tons of ostrich meat to the market. The meat meets the standard of food safety according to ISO: 22000-2005 certified by SGS organization of Switzerland. Ostrich is classified as poultry, but ostrich meat is red, not white like chicken and duck meat. Ostrich meat contains protein similar to beef, low cholesterol level, not leading the cause of weight gain, obesity and cardiovascular diseases that makes it favored in the market.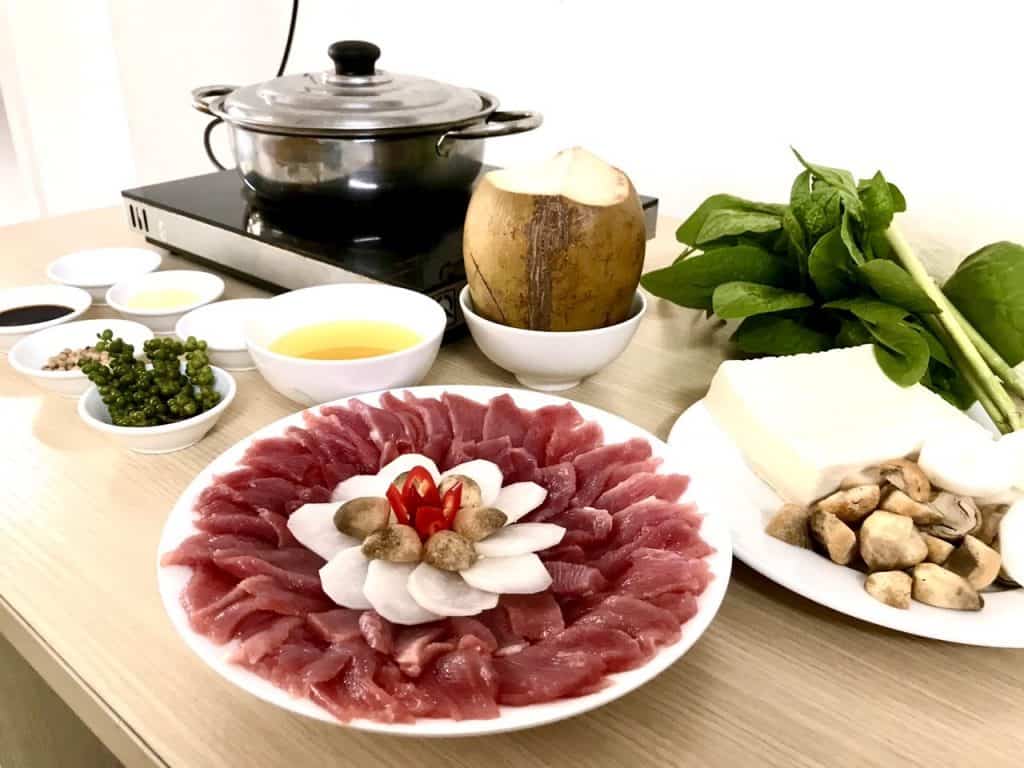 Ostrich meat
Information for contact:
Khatoco Ninh Hoa Breeding Center
Address: Dai Cat Hamlet, Ninh Phung commune, Ninh Hoa district, Khanh Hoa province, Vietnam
Phone: 84 258 2613 525 ; Email: ttdadieunh@khatoco.com