Khatoco – Men's Fashion Brand has focused on the image of an elegant gentleman when launching the product lines of classic light colored plain shirts and elegant checked shirts together with well-fitting trousers made from durable, soft, cooling and eco-friendly fabrics to emphasize the masculinity and modernity of the men. Each product with unique design is a perfect choice for every man.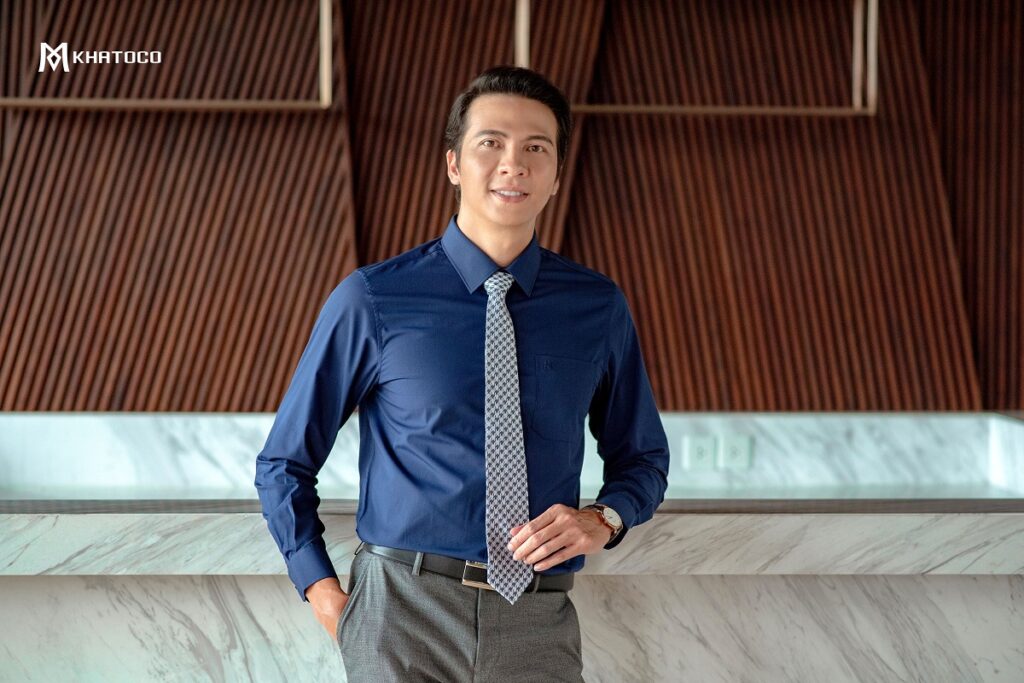 When thinking about the image of a gentleman, we may immediately think about suit, trousers and shirt. A gentleman doesn't need to follow fashion trends. Defining his suitable style is enough to make him attractive at the age of the maturity.
Everyone has their own fashion style however it is not firmly fixed but changes according to stages in the life. Young men always want to catch latest fashion trends in order to become stylish and spectacular. By contract, middle-aged men like the gentleman style to boost their elegance and maturity. Therefore, they often prefer to wear shirt and trousers.
Gentleman style with shirt and trousers
Shirt is the most perfect companion with trousers. This pair never goes out of fashion. No matter who you are : an elegant gentleman, a successful businessman or an office worker… shirt and trousers cannot be missing in your wardrobe. Wearing shirt and trousers, you will immediately become an elegant gentleman.
Classic men's shirts with simplest designs is your perfect choice to boost your strength and maturity. Plain shirt is a safe option for any occasion. However, if you find it boring, you may choose checked or striped shirts to create accents for your outfit.
When you combine shirt and trousers, you should select colors matching with each other. Light colored shirts should combine with dark colored trousers such as black, navy blue, dark gray… And dark colored shirts will be more prominent when it is combined with light colored trousers such as light gray or cream color. If you like the ton sur ton style, you can mix dark colored shirt with dark colored trousers.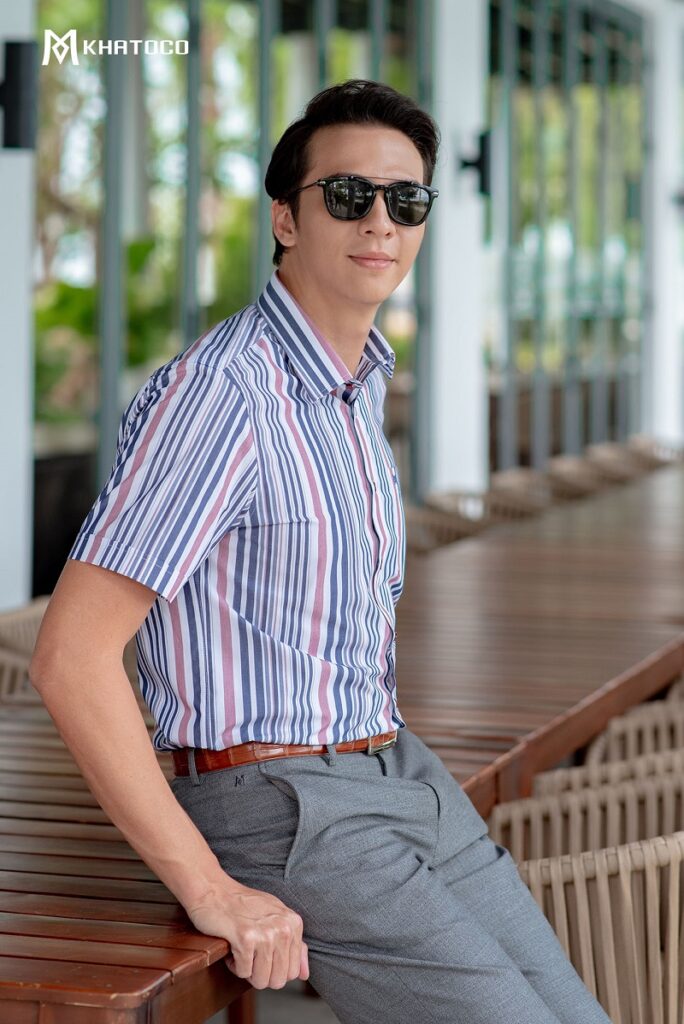 Striped shirt gives man an elegant look.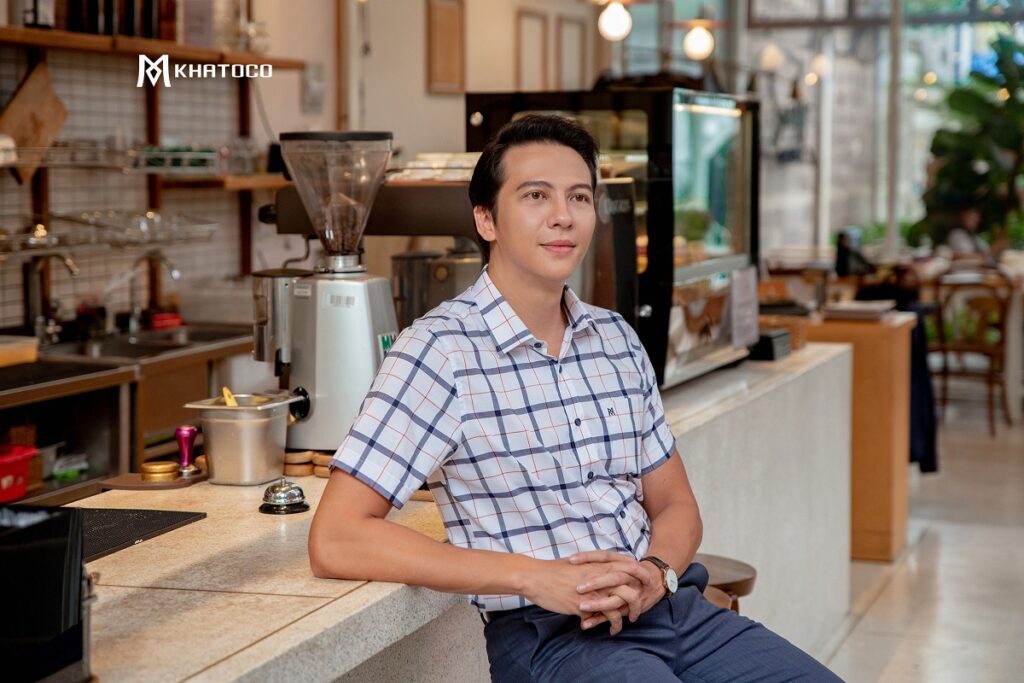 Brand new, attractive checked shirt
Gentleman's accessories
Besides the clothing, accompanying accessories are very important to create your outfit more spectacular and attractive. You will make a mistake when wearing shirt and trousers without shoes or tie. A bright colored leather or metal strap watch also helps you look more elegant.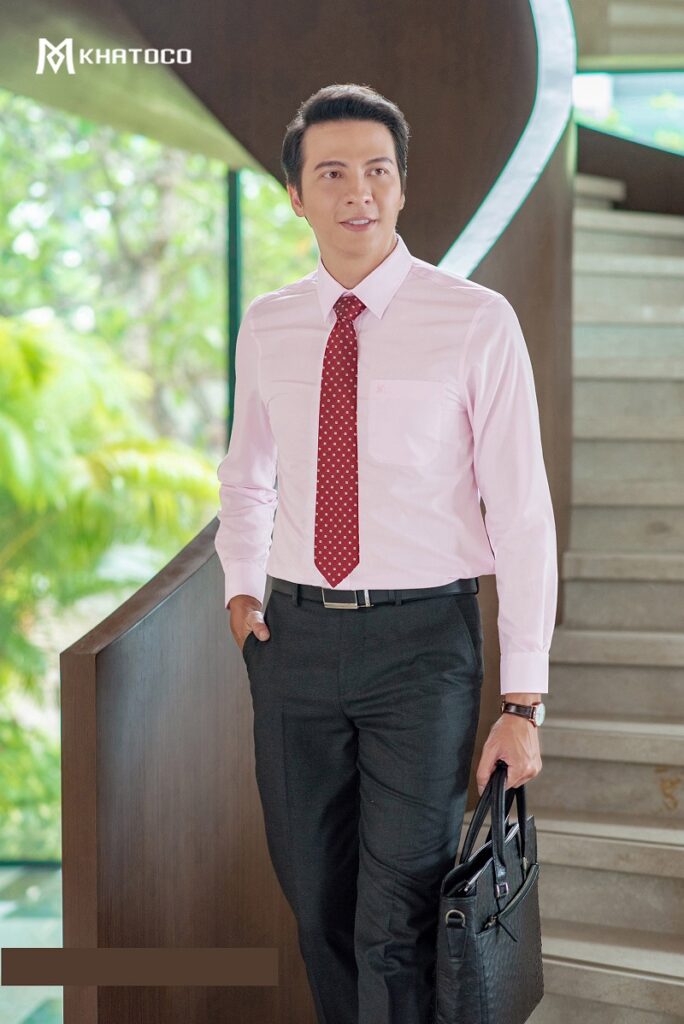 A tie, a leather bag and a watch give you more elegant look.
No matter how strongly the fashion trends develop, the gentleman's fashion style remains a certain position in the fashion industry. Dressing right is not enough, you must dress well. In any occasion, dressing well is always highly evaluated. If you wear messily, you will be less attractive in the eyes of others. Let's dress well to be an elegant gentleman at any time and anywhere.
KHATOCO – MEN'S FASHION BRAND
Website: https://thoitrangkhatoco.vn
Hotline: 1800 585860