On October 9, 2020, Khanh Viet Corporation held a training course on the Labor Law for 60 trainees who are the grassroots trade union officials, human resource staff and legal staff of Khanh Viet Corporation.
Dr. Do Ngan Binh, Deputy Director of Legal Consultancy Center of Hanoi Law University, a senior legal consultant on human resources was the lecturer. She provided the trainees with the basic knowledge of the Labor Code 2019; New legal regulations of this Labor Code and their effects on an enterprise; Main contents of a labor contract; Real legal situation settlement; A complete set of legal recruitment documents; Labor contract termination; Rights and obligations of employees and employers as per social insurance law; Rights and obligations of employees and employers when a state-owned company is equitized.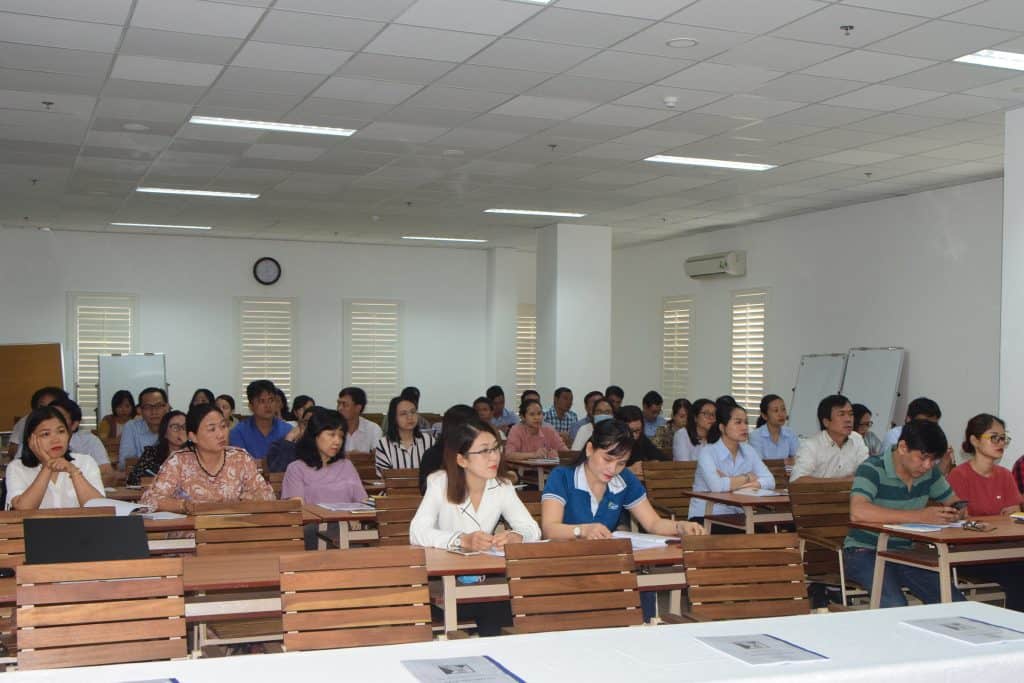 the training course on Labor Law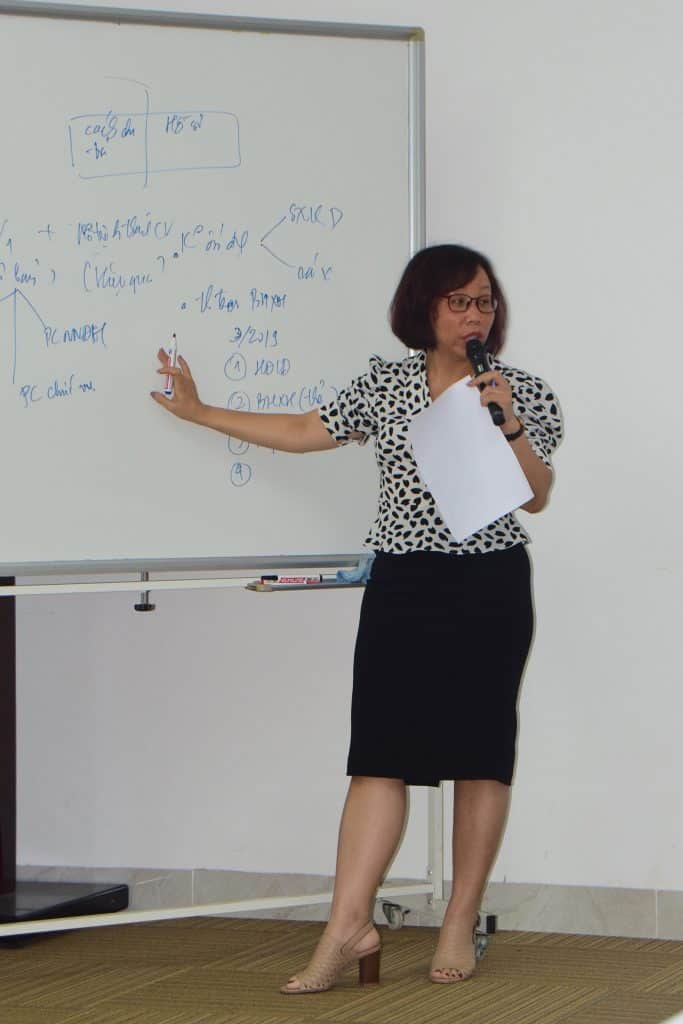 Dr. Do Ngan Binh is giving the lecture.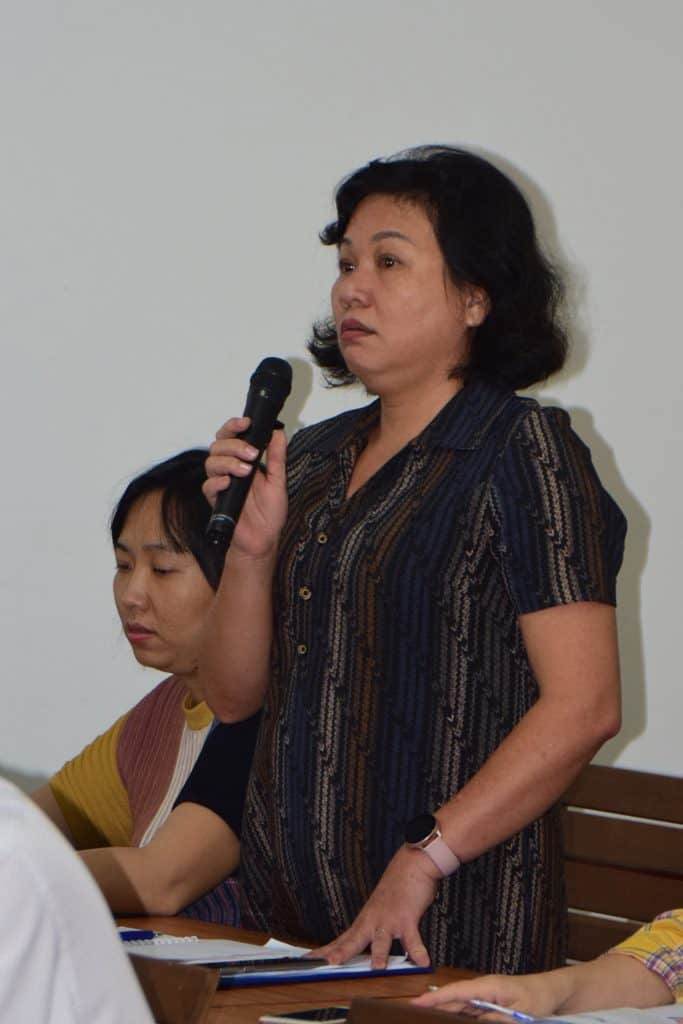 At the end of the program, the trainers asked and the lecturer answered questions about some real legal situations happening in the company.