With the spirit of solidarity "The leaves protect tattered ones", on the afternoon of October 16, 2019, Khanh Viet Corporation together with Khanh Hoa Television and People's Committee of Vinh Luong Commune presented the house of charity to the poor household of Mrs. Tran Thi Thanh Tam at Vo Tanh 2 Hamlet, Vinh Luong Commune, Nha Trang City, Khanh Hoa province.
Being present at this moment were the representative of Khanh Viet Corporation, Mr. Nguyen Thanh Tuyen – Vice Chairman of Trade Union of Khanh Viet Corporation; Mr. Tran Minh Duc – Chairman of Trade Union of Long Phu Tourist Joint Stock Company and the representatives Khanh Hoa Television and local authorities.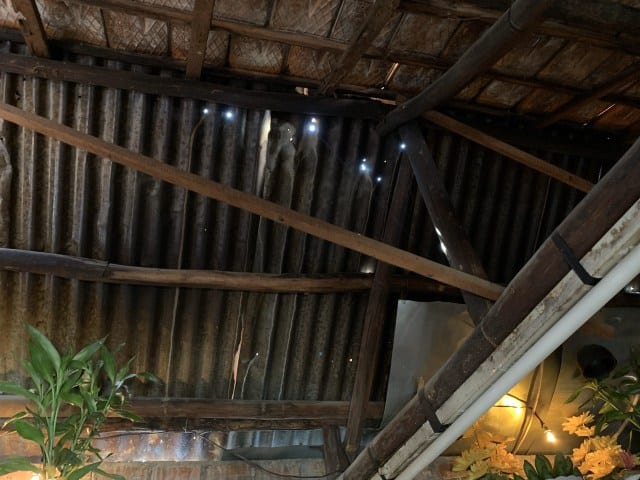 It was the introduction from Khanh Hoa Television, Khatoco knew that Mrs. Tam's family is extremely poor. She has 3 small children and is the main earner in her family. Mrs. Tam has strived so much to make the living of herself and her children. Last time, her family lived in a crooked hut which was just against the sun and could not protect them every time it rained.
Expressing her emotion when receiving the new house, Ms. Tam said: "I would like to Thank Khanh Viet Corporation, Long Phu Tourism Joint Stock Company, Vinh Luong Commune and Khanh Hoa television so much for building a very nice and comfortable house for my family. I will try my best to get out of the poverty."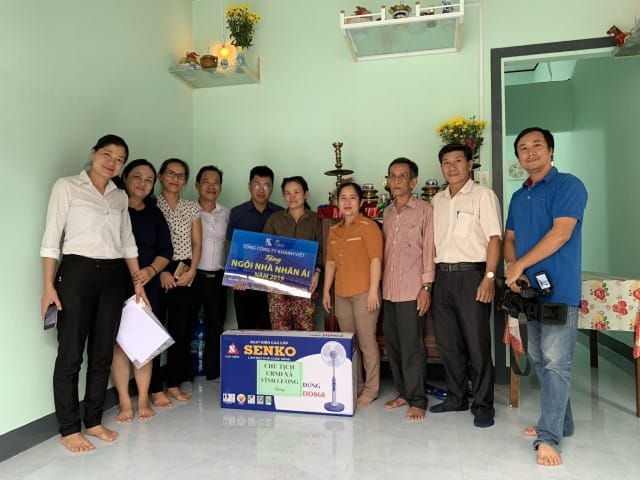 Mrs. Tam's new house was sponsored for rebuilding by Khatoco.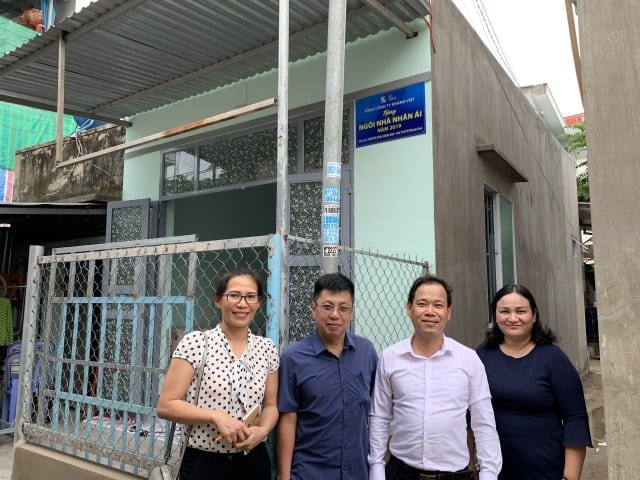 The representatives of Khatoco and Long Phu Tourism JS Co. and Khanh Hoa Television has photo taken in front of Mrs Tam's new house.
Previously, Khatoco coordinated with Khanh Hoa Newspaper to check for acceptance and hand over the project "The playground for children" to Vanh Khuyen Kindergarten at Suoi Cat commune, Cam Lam district, Khanh Hoa province. The playground had the construction area of ​​ 240m2 paved with concrete and thick bricks, funded to build by Khatoco with the total expense of VND 71 million.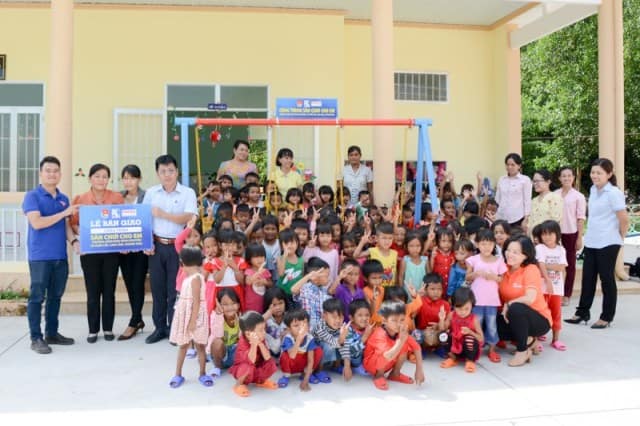 The project "The playground for children" was sponsored for building by Khatoco
This is one of annual social activities of Khatoco to express the spirit of solidarity, sharing the difficulties and social responsibilities of all Khatoco's staff to the poor people who are facing a lot of difficulties in their lives.