Continuing to perform a series of training programs "Khatoco's Digital Transformation", from 01 to 03 June, 2022, Khanh Viet Corporation (Khatoco) coordinated with Top Olympia Business School to organize a training course on " Online business and E-commerce" for 27 staff.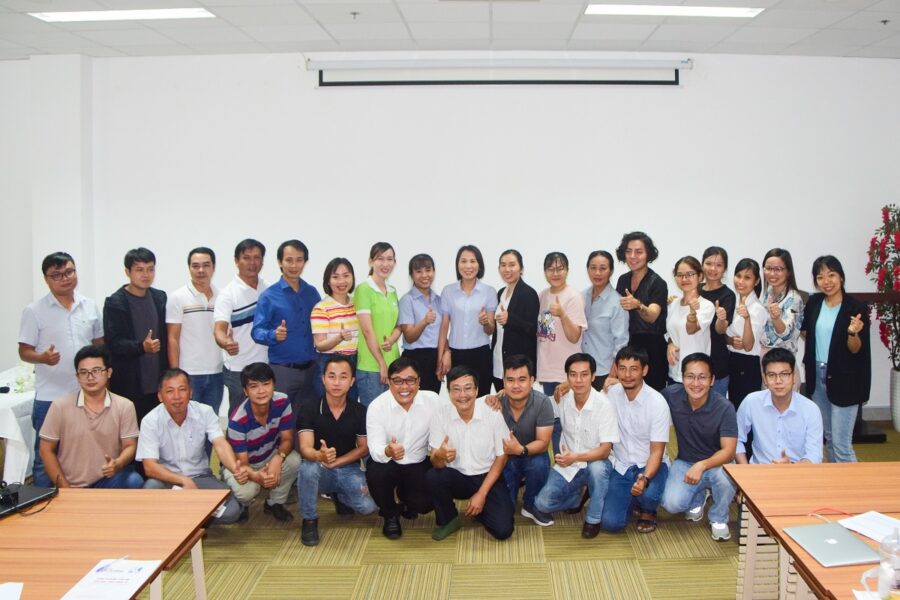 The training course "Online Business – E-commerce" provided the trainees with knowledge of transition from traditional marketing into 4.0 marketing; online marketing skills and tools; instructions on how to write creative and effective advertisement; sales solutions on the company's website; creating account and online store; displaying products and selling goods on Vietnamese and foreign e-commerce platforms; closing a sale, payment and delivery of goods; advertising campaigns…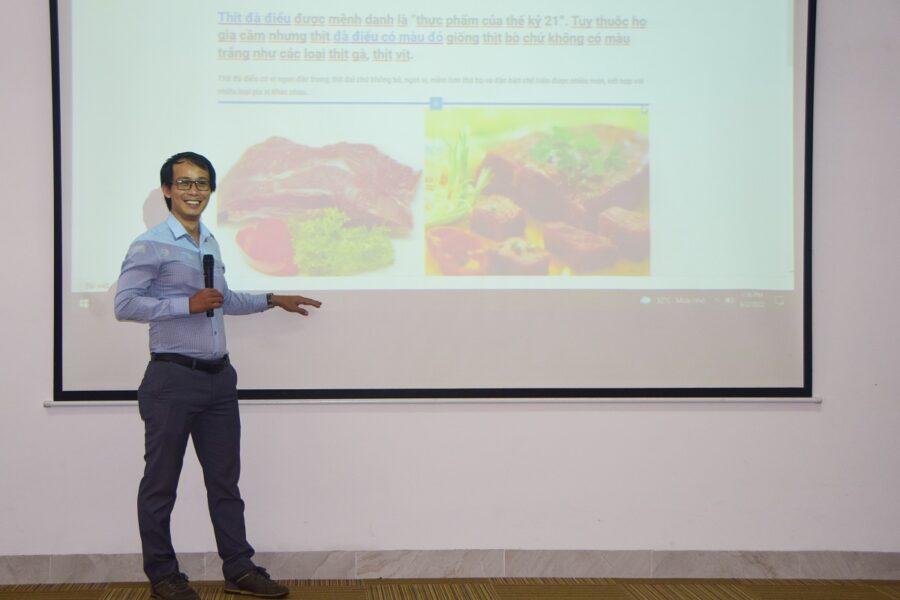 27 trainees were grouped according to 5 Khatoco's industries which have been building quickly their E-business, including men fashion, ostrich and crocodile leather fashion; tanning and salt skin, ostrich and crocodile meat, ostrich and crocodile breeding; tourism; printed packaging, corrugated carton; real estate products.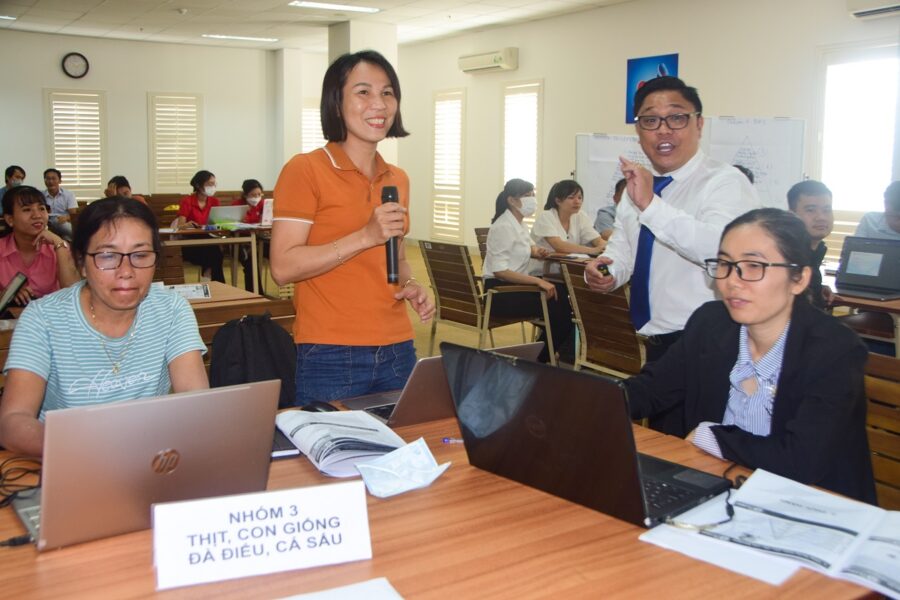 Dr. Nguyen Thang Loi is guiding the trainees to do group exercises.
The training content was concise and mainly on practical skills. Through real and interesting examples, Dr. Nguyen Thang Loi and Master Tran Huu Duat shared their knowledge and experiences concerning to Khatoco's production and business situation and supplied the trainees useful knowledge of online business and e-commerce development for improving Khatoco's sales efficiency.