On the occasion of the 39th anniversary of the establishment of Khanh Viet Corporation (October 4, 1983 – October 4, 2022), Khanh Viet Corporation (Khatoco) awarded Khatoco Medal "For the Cause of Construction and Development of Khanh Viet Corporation" to long-term employees to express the gratitude for their dedication and active contributions to Khatoco's development.
In 2021 and 2022, Khatoco granted Medals to 861 long-term employees of which 05 persons received the 35 Years Medals, 62 persons received the 30 Years Medals, 93 persons received the 25 Years Medals, 101 persons received the 20 Years Medals, 249 persons received the 15 Years Medals and 351 persons received the 10 Years Medals.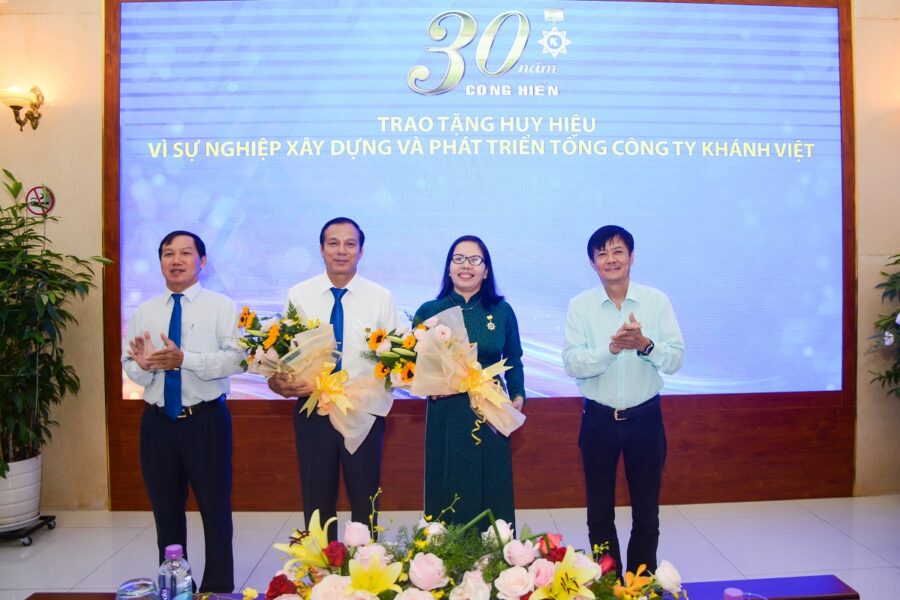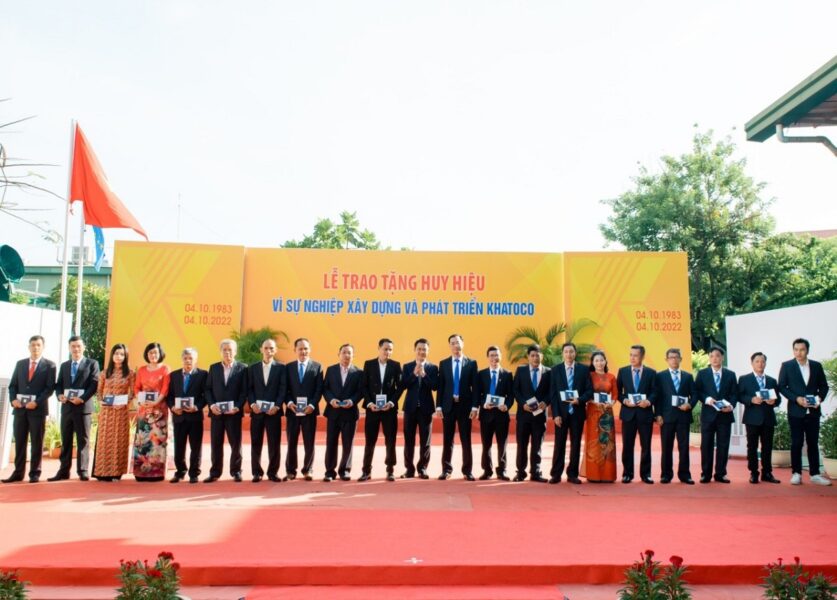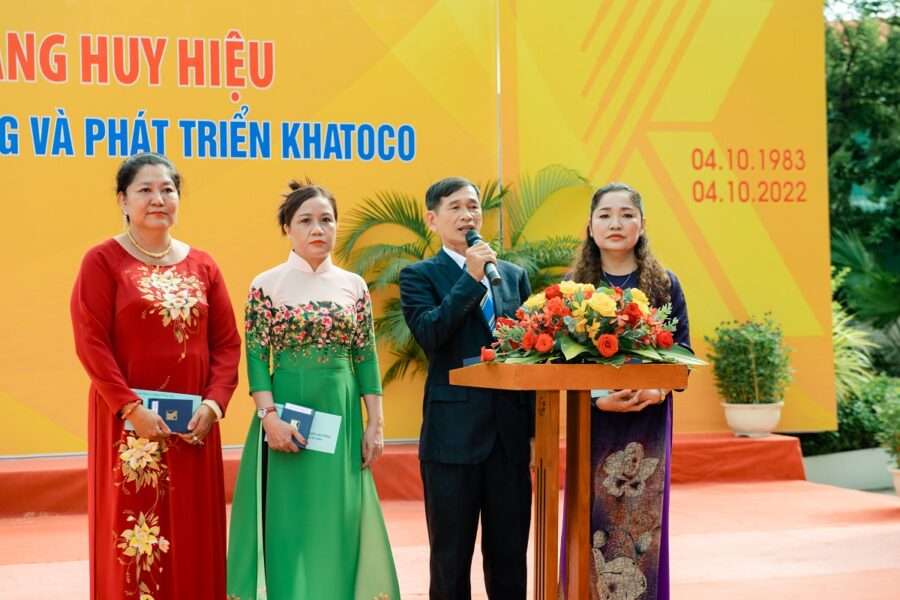 Speaking at the awarding ceremony at Khatoco's Head Office, Mr. Phan Quang Huy, Board Member and General Director of Khanh Viet Corporation expressed his appreciation to all employees for their great efforts to contributie effectively to Khatoco's development during the past 39 years. Khatoco's achievements today are the results of solidarity, talent, efforts, will, dedication and enthusiasm of all Khatoco's generations. Awarding the Medals to long-term employees aims at conveying Khatoco's deepest thanks to them with the hope that all Khatoco's people will continue to join together for Khatoco's sustainable development.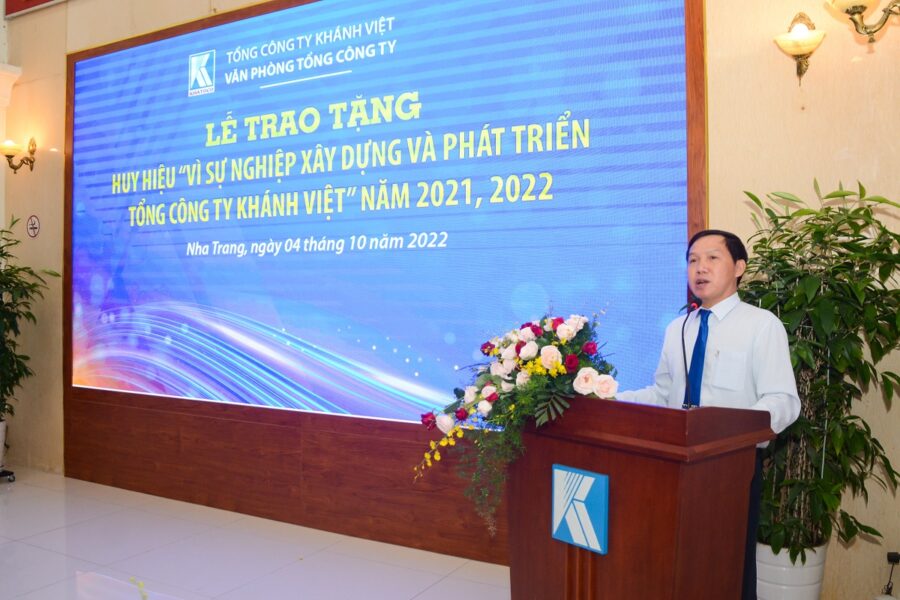 On this occasion, Khatoco also awarded the Medal "Protect National Security" from the Ministry of Public Security to 07 persons who have made positive contributions to the cause of national security protection.