"Khanh Viet Calls upon Khanh Hoa's Talents" is an annual special recruitment program of Khanh Viet Corporation (KHATOCO), aiming at attracting Khanh Hoa province's talents who are living, working and studying all over the country to come back home and join hands to build Khanh Hoa province to become more and more prosperous and powerful.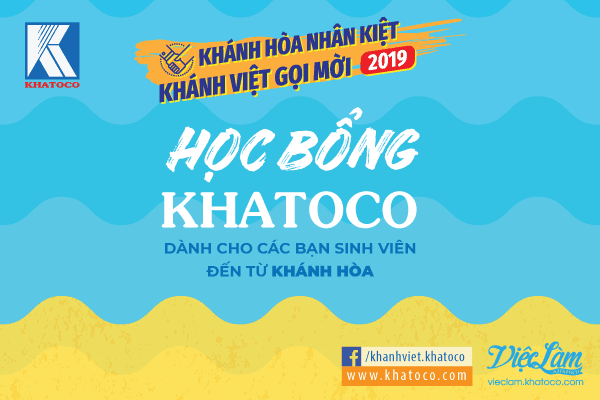 This year, the program has restarted with many positions for candidates who may be outstanding intellectuals with many years of experience or excellent newly graduated students who want to develop their knowledge and try themselves in the creative and professional working environment as well as experience in many various fields of work from services to manufacture, from livestock industry to marketing…
In order to encourage students to study harder and help them pay expenses of study and living away from home, this year, 100 Khatoco scholarships (each scholarship is worth up to VND 2.5 million) will be awarded to Khanh Hoa's students who are studying at universities in Ho Chi Minh City and achieve academic results from good grade upwards.
Having the desire to build Khanh Hoa province in general and Khatoco in particular to become stronger and stronger, the young people have realized that "No matter where they go, homeland is best". Through the program " Khanh Viet Calls upon Khanh Hoa's Talents ", Khatoco hopes to attract more and more Khanh Hoa's outstanding people to come back and make great contribution to strong homeland development.
Please see details and register for recruitment at: khatoco.com/tuyendung2019/
Please apply for Khatoco scholarship at: khatoco.com/hocbong2019/