On the afternoon of June 2, 2018, at the conference hall of Oscar Hotel in District 1, Ho Chi Minh City, Khanh Viet Corporation (Khatoco) organized the scholarship granting ceremony to offer scholarship to 69 Khanh Hoa students who achieved excellent academic achievements. The total scholarship value is VND 87 million.
There were the present of Mrs. Vu Bao Ngan, Deputy Manager of Human Resource and Administration Department, Mr. Nguyen Thanh Tuyen, Deputy Manager of Department for Promoting Education and many staff of Human Resource and Administration Department, Information and Communication Technologies Department of Khanh Viet Corporation and 69 students were eligible for receiving scholarship from the program "Khanh Viet Calls upon Khanh Hoa's Talents".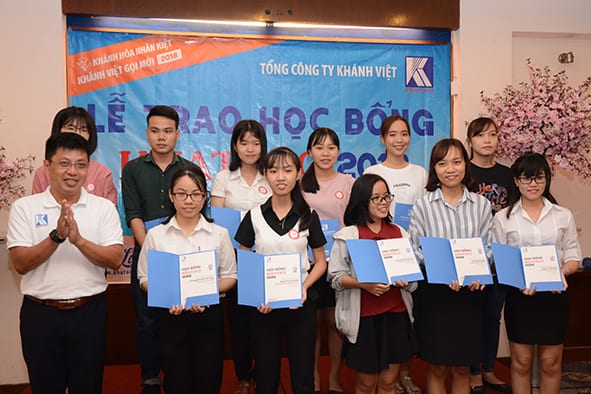 Mr. Nguyen Thanh Tuyen granted silver scholarship to the students
This is the third event in consecutive years that Khatoto granting scholarship to students. Khatoco wishes this scholarship will encourage the students to achieve better results in study and hopes that if it is possible, they will go back to Khanh Hoa province to work and to contribute to the development of Khanh Hoa province in general and Khanh Viet Corporation in particular.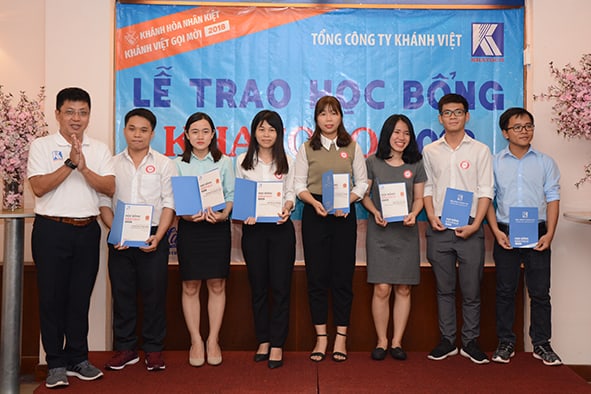 Mr. Nguyen Thanh Tuyen granted gold scholarship to the students
Expressing her feeling when receiving Khatoco platinum scholarship, student Nguyen Ngoc Phuong from the University of Economics and Law in Ho Chi Minh City said emotionally "I would like to thank Khanh Viet Corporation for supporting and caring for Khanh Hoa students. I am very happy to receive this scholarship. This is my motivation to try to learn better".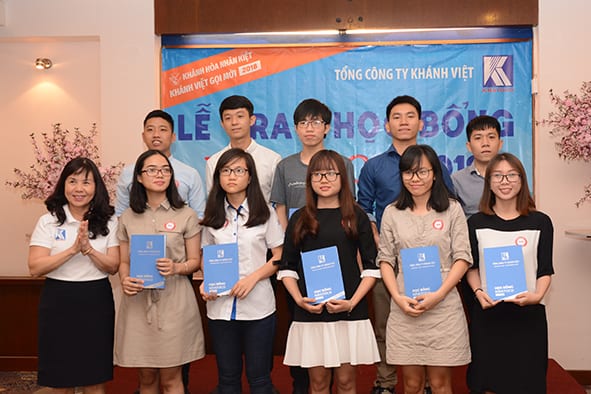 Mrs. Vu Bao Ngan granted platinum scholarship to the students
The scholarship from the program "Khanh Viet Calls upon Khanh Hoa's Talents" is awarded to home Khanh Hoa students who graduated from the high schools in Khanh Hoa province, are learning the final year at the Universities in Ho Chi Minh City and achieving excellent academic achievements. There are 3 grades of scholarship: Platinum scholarship is worth VND 2 million for students achieving average marks in 2 final terms from 8.5 or higher. Gold scholarship is worth VND 1.5 million for students achieving average marks in 2 final terms from 8.0 or higher. And silver scholarship is worth VND 1 million for students achieving average marks in 2 final terms from 7.0 or higher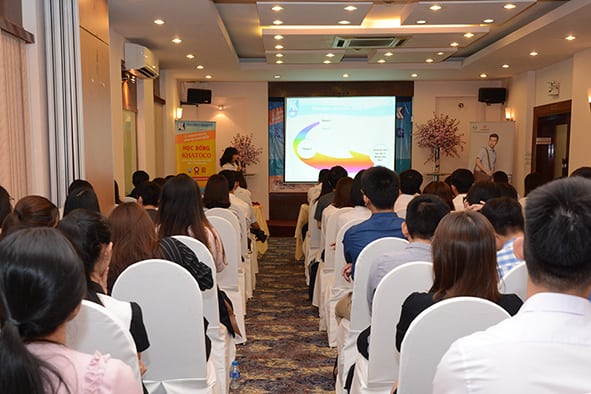 Mrs. Tran Thi Kim Thanh introduced Khatoco's recruitment program to the students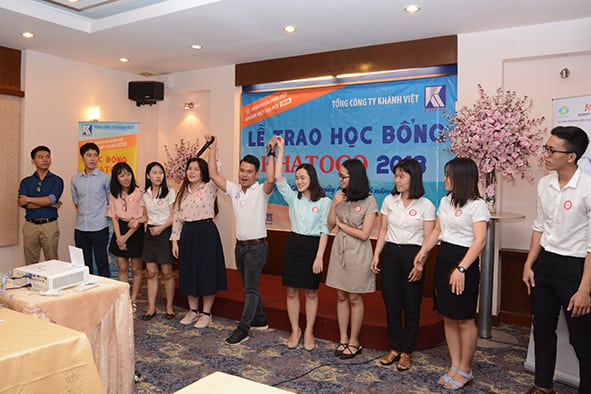 The students played game with the Organization Committee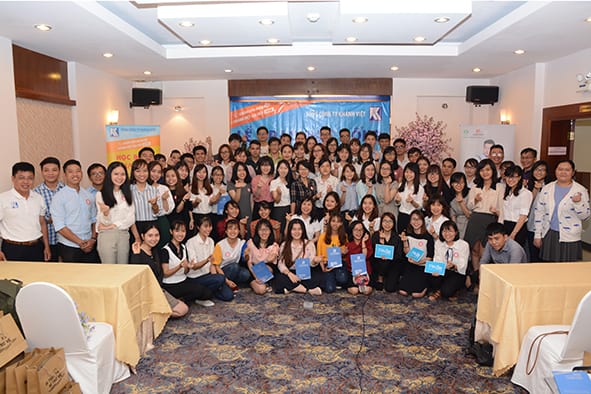 The Organization Committee took photograph with the scholarship recipients