After the social distancing, Nha Trang – Khanh Hoa with blue sea, white sand, yellow sunshine, green forests, fresh streams and spectacular waterfalls… is ready to welcome tourists to come for relaxing and discovering it. A vacation with exciting experiences at Yang Bay Tourist park, Monkey Island and Orchid Island on the occasion of this Tet will be very meaningful for your family after a long "shelter at home".
Nha Trang – Khanh Hoa never stops attracting tourists so far. Before, tourists preferred the busy and joyful atmosphere of a crowded city but now their first choice for travel is wild, peaceful and eco-friendly destinations. Yang Bay Tourist Park is very attractive to tourists by green forests, fresh streams, majestic waterfalls and cool air to make them feel completely relaxed and comfortable. Moreover, it takes only 40 minutes by car from the center of Nha Trang city to the park.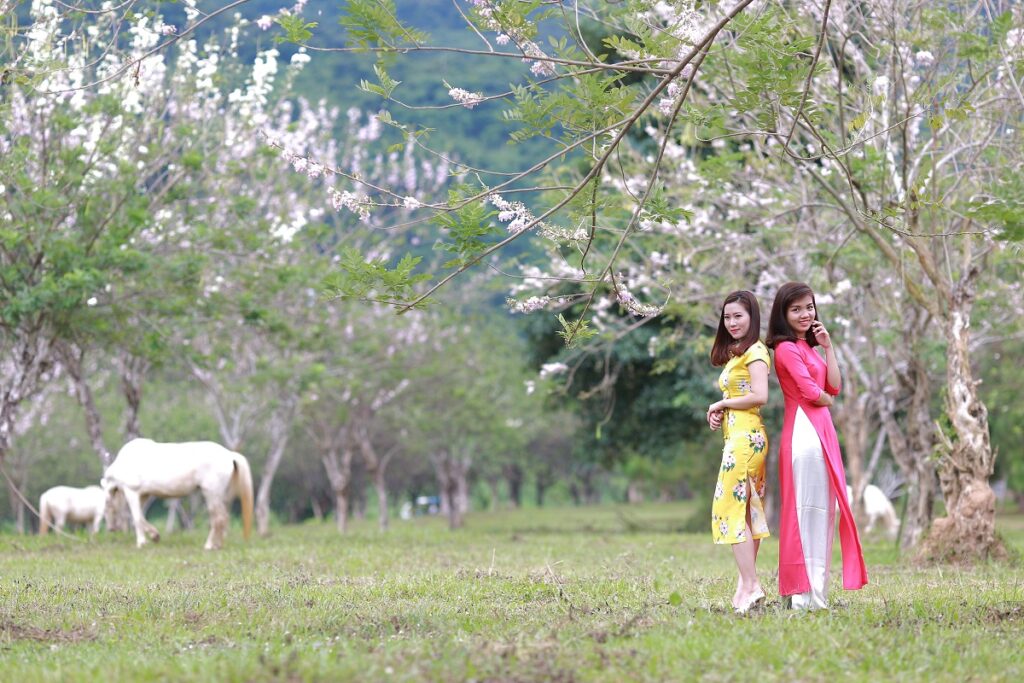 Peach blossom garden at Yang Bay
At Yang Bay, you should experience the "combo": Waterfall bath – Hot mineral water bath – Mud bath. You will enjoy swimming and soaking your body in the cool water at the waterfall, relaxing in hot mineral water lakes at Hocho waterfall or purify your body by unique mineral mud bath in the green space of mountains and forests. Furthermore, a lot of interesting activities are waiting for you like fish feeding, crocodile fishing, pig racing, cockfight, ostrich riding, bird show or walking in the peach blossom garden… All are effective medicines for unhappiness after the long social distancing.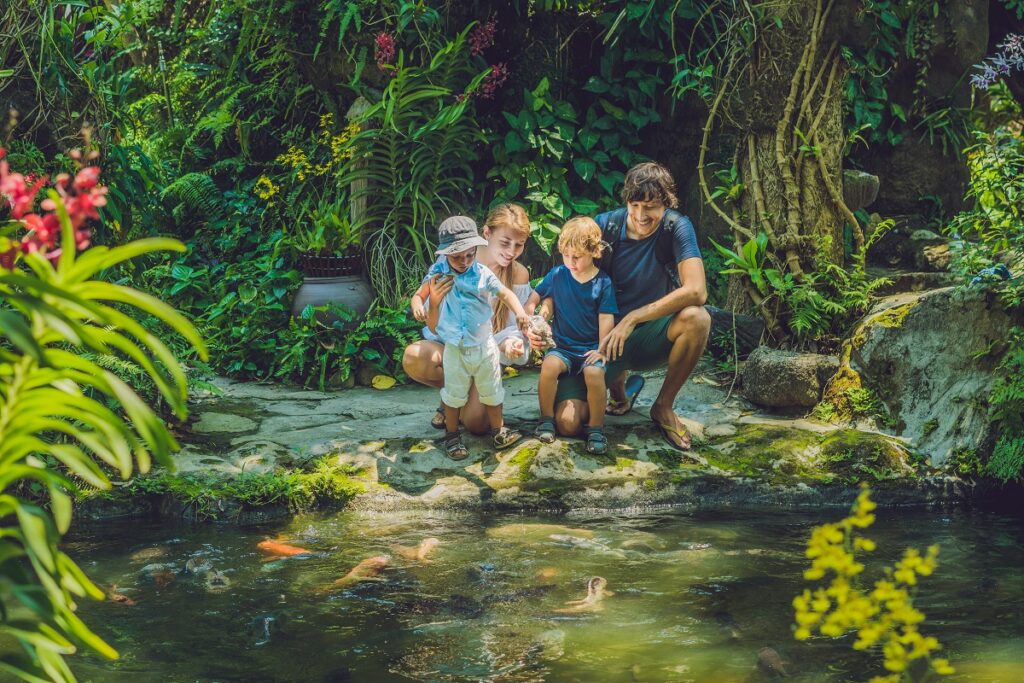 Orchid Island
On this Tet holiday, if you want to refresh your soul and your body by the taste of the sea, Monkey Island and Orchid Island are ready to welcome you. Orchids Island with hundred kinds of orchids is inviting you to come to explore it. In the morning, waking up in a glamping tent next to the beach, hearing the sound of waves crashing on the shore, enjoying fresh seafood, drinking a cup of coffee and welcoming the sunrise over the sea together with your beloved ones are really your poetic experience.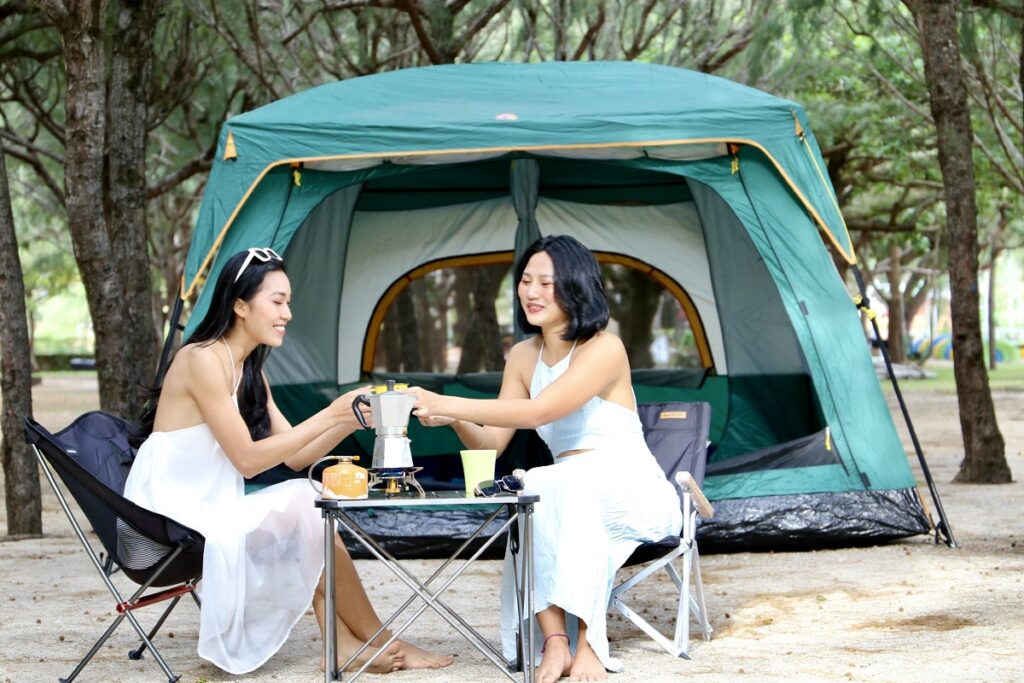 Glamping on Orchid Island
An Binh beach with fine sand is an ideal place for water sports giving an opportunity to you to possess a healthy tanned skin. Many unique check-in places also wait for you. You will experience kayaking in the mangrove forest, admiring the diversified mangrove ecosystem or walking on the bridge across the forest to discover its mysterious beauty from above.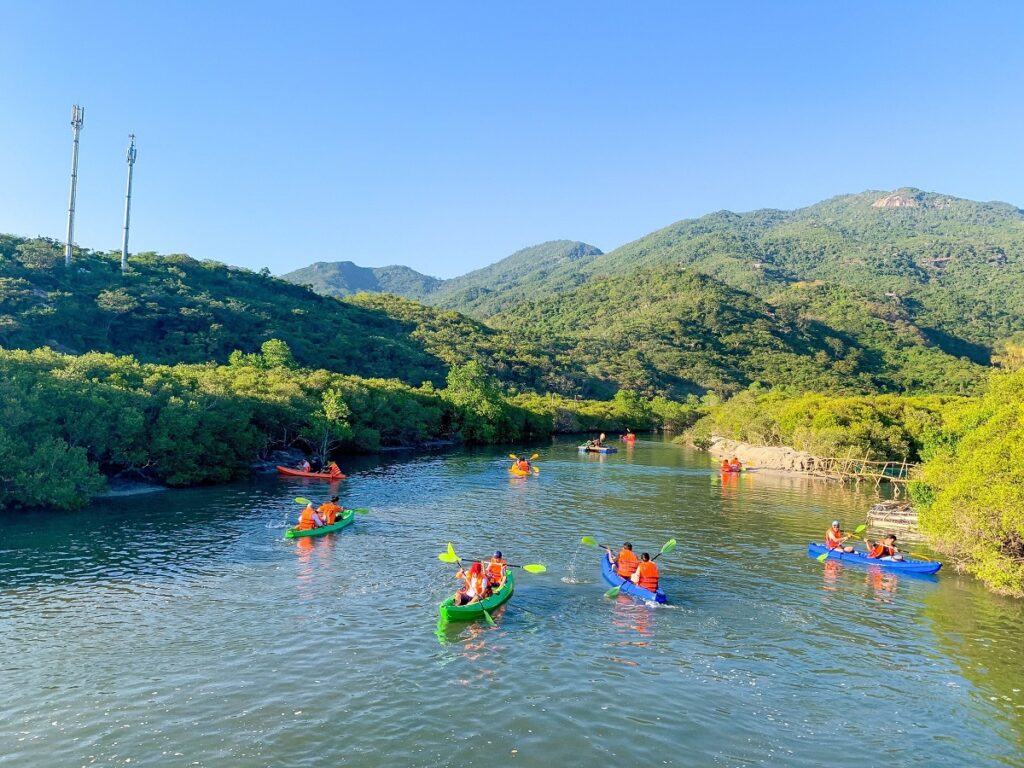 Kayaking in the mangrove forest
Monkey Island, the Kingdom of 1200 monkeys will give tourists quite brand new and interesting experiences. Clever and naughty monkeys will show their talents through the live show "monkeys and friends". Furthermore, you will be freely in virtual living with various colorful models at Zone Studio such as heart garden, bougainvillea road, ladder to heaven … or you will take part in Prokart racing or scuba diving…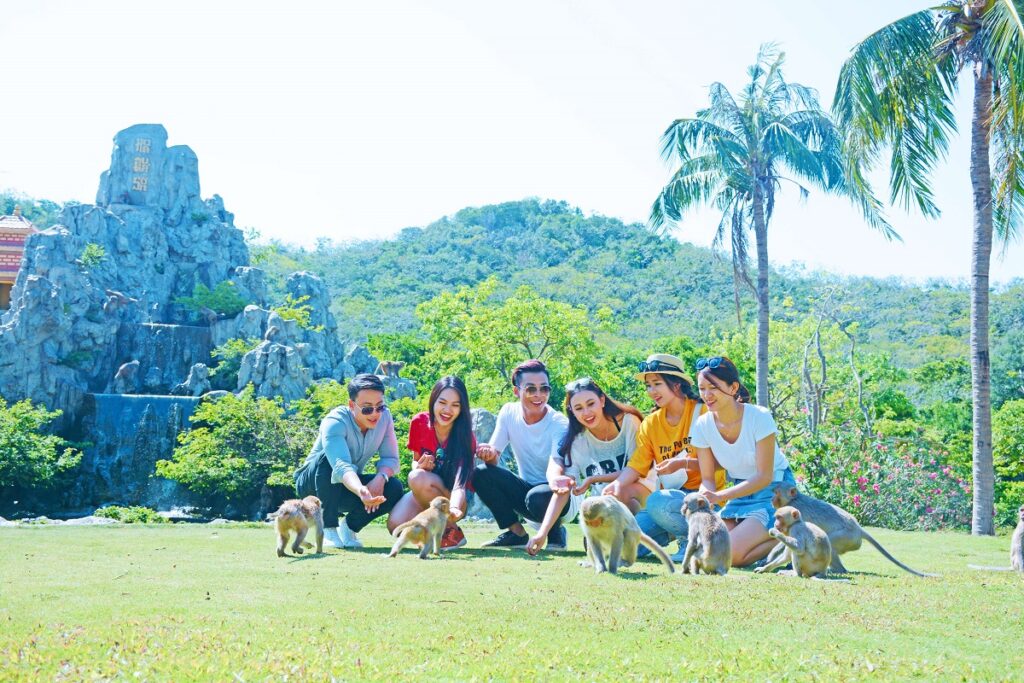 Monkey Island, Kingdom of monkeys
After very hard days of isolation, Nha Trang city goes green again, the green of nature and hope for a peaceful life. Spring travel on the occasion of this Lunar New Year with Khatoco tourism will supply you more energy and increase your motivation for your next journeys in the new year.