In early 2019, an Indian billionaire was admired by the social network when he wore a jacket made of ostrich leather which was priced up to USD11,400 (equivalent to VND 262 million). Many people pondered " Why is this ostrich leather jacket so expensive? ".
Ostrich leather with outstanding follicles pattern on its surface is one of the most expensive leathers in the world. According to the American Ostrich Association, ostrich leather is one of the supplest and most bendable ones. It has natural oil which can resist dryness, hardness and cracking. Not any leather in the world can compete with ostrich leather for the unique spiral dot pattern that causes ostrich leather to be one of the most expensive leathers nowadays.
Top fashion companies like Hermes, Louis Vuitton, Gucci, Cartier, Prada and many other fashion companies in the world have chosen ostrich leather in order to show the beauty and high level of their products"
Another interesting story about the expensiveness of ostrich leather is that the jacket made of ostrich leather belonging to Mr. Paul Manafort – Chairman of Presidential Campaign Committee for Mr. Donald Trump was valued at USD 9,500 (equivalent VND 218 million). When it was resold, somebody bought it with the price of 15,000 USD (equivalent to VND 342 million).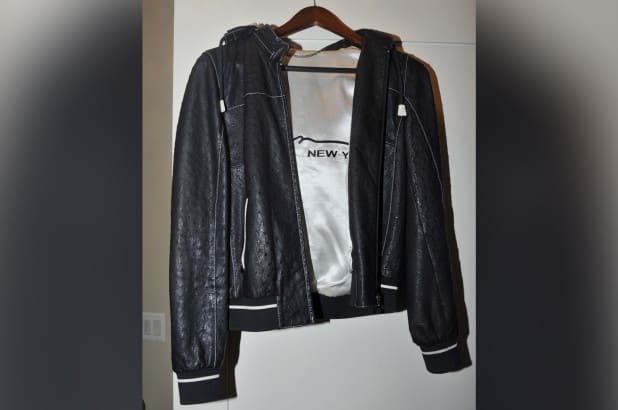 The ostrich leather jacket of Mr. Paul Manafort was resold at the price of USD15,000.
For the middle-income earners, ostrich leathers products are so expensive but for the people working in ostrich leather industry, like Mr. Henry Slaughter, owner of Ostrich Alligator Market, Melbourne, Florida, USA, the price of USD 15,000 is nothing, if not to say, quite cheap.
He said "I often use ostrich and crocodile leathers to manufacture hand bags, shoes and motorbike saddle covers. And they are one of the most expensive products in the world". Ostrich leather as well as other leathers classified as "Exotic" such as python or crocodile leathers are all expensive. You may be willing to pay more for the products made of ostrich leather than for ones made of pig or cow leathers. Ostrich leather is never old-fashioned. In the 1930s, Rolls Royce used ostrich leather to make cars' interiors and now they use it to make motorbike saddle covers".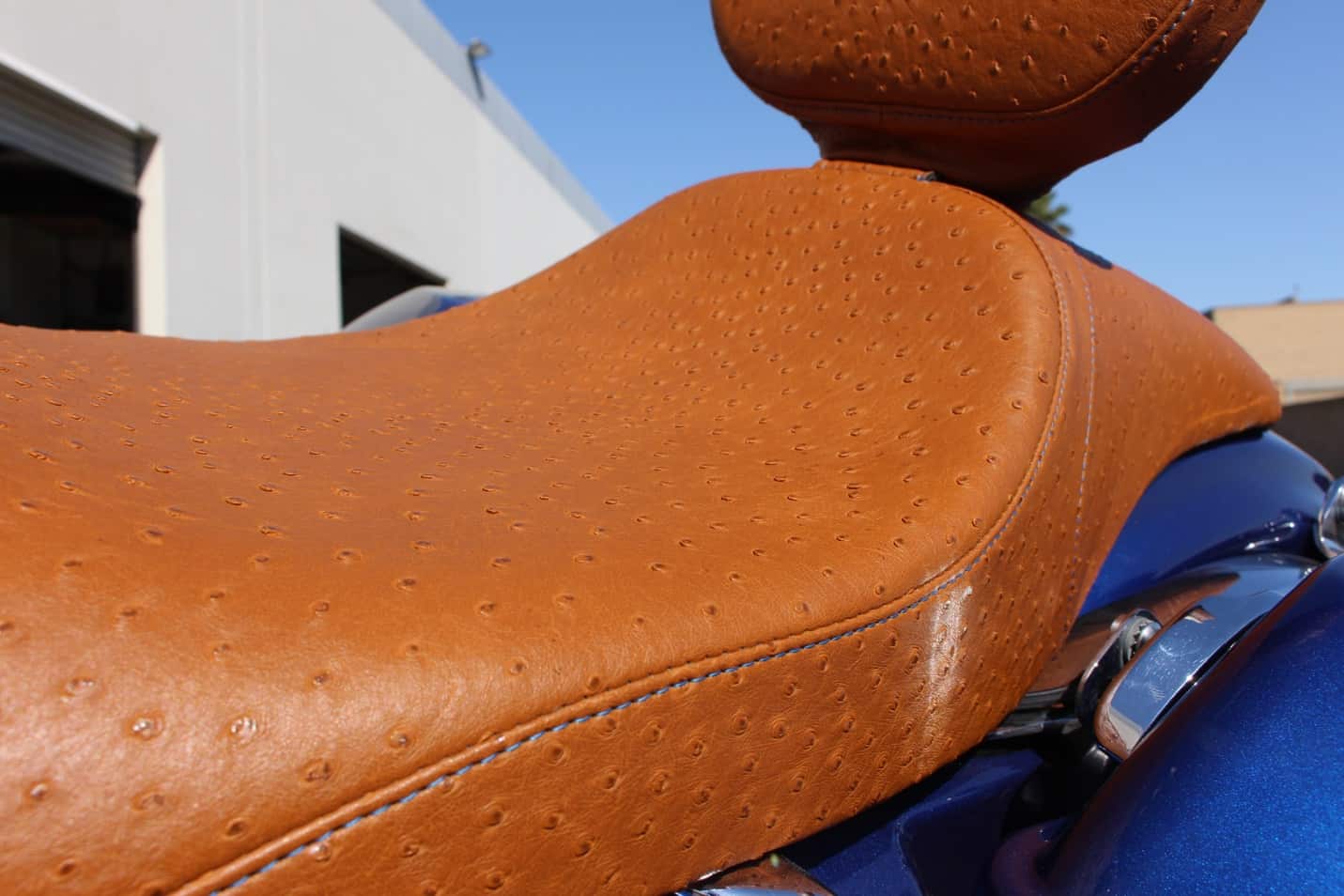 The motorbike saddle cover made of ostrich leather
Basing on the above assessments of this business, the current trend and shared information by Mr. Henry Slaughter, we can see that the ostrich leather industry is growing in the world. The year 2019 is a milestone in 35 years of development of Khanh Viet Corporation in general and 15 years of development of Khatoco Ostrich Industry in particular. Up to now, Khatoco has a series of closely connected facilities: Two ostrich breeding centers in Khanh Hoa and Quang Nam provinces have around 22,000 heads which occupy the largest proportion of ostrich herd in Vietnam; an exotic skins tanning factory fully equipped with specialized and comprehensive machinery and equipment; a workshop manufacturing high-class fashionable leather products; a nationwide distribution network.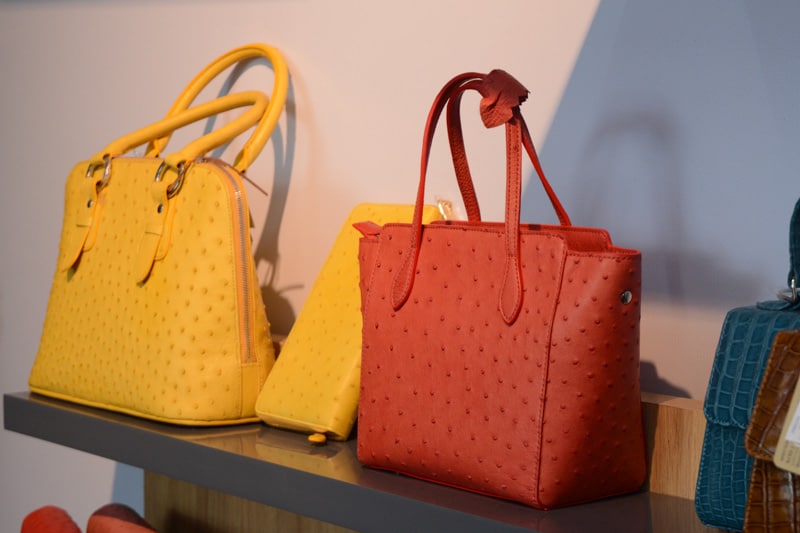 KHATOCO's fashionable ostrich leather products
Annually, Khatoco Ostrich and Crocodile Industry supplies the domestic and foreign markets about 12,000 pieces of ostrich leathers and more than 40,000 high-end fashionable ostrich and crocodile leathers products such as hand bags, shoes, belts, purses, …The products have been exported mainly to Russia, China, Australia, Singapore, Korea … and they are very popular and trusted by customers. Any people who works in ostrich leather industry knows that in order to make a standard ostrich skin leather, a series of elaborate tanning steps must be done with modern machinery, equipment and technologies.
Can Khatoco ostrich leather business catch the current and future trendy ostrich leather consumption and integrate into the international ostrich leather industry?
With experience in this industry, advanced machinery and equipment, closed supply chain from production to distribution and especially skilled staff so it is not difficult to answer this question. Khanh Viet Corporation is investing greatly in this business together with improving the product quality and designs, enhancing the creativity and renovation in order to win the leather markets and meet the need of customers. We strongly believe that Khatoco ostrich leather industry will catch up with the international leather industry in the very near future.