When swallows flying to the South, peach blossoms and apricot flowers blossoming everywhere, Tet and spring are calling. To enjoy the meaningful vacation during this Tet, many people choose to travel to Nha Trang city for exploring the sea and forests of Khanh Hoa province. Many attractive destinations for check-in managed by Khatoco such as Monkey island, Orchid island, Yang Bay Tourist Park… are waiting for you.
Taking a trip around Nha Phu Bay
If you love tropical sea, you should take an offshore trip to get closer to the nature. Coming to Monkey island during this Tet, you will be immediately attracted by the ZONE STUDIO, a very beautiful point for check-in. With swings, pastel color windmills and blue sea… this is an ideal place for thousands of "super impressive" virtual photos.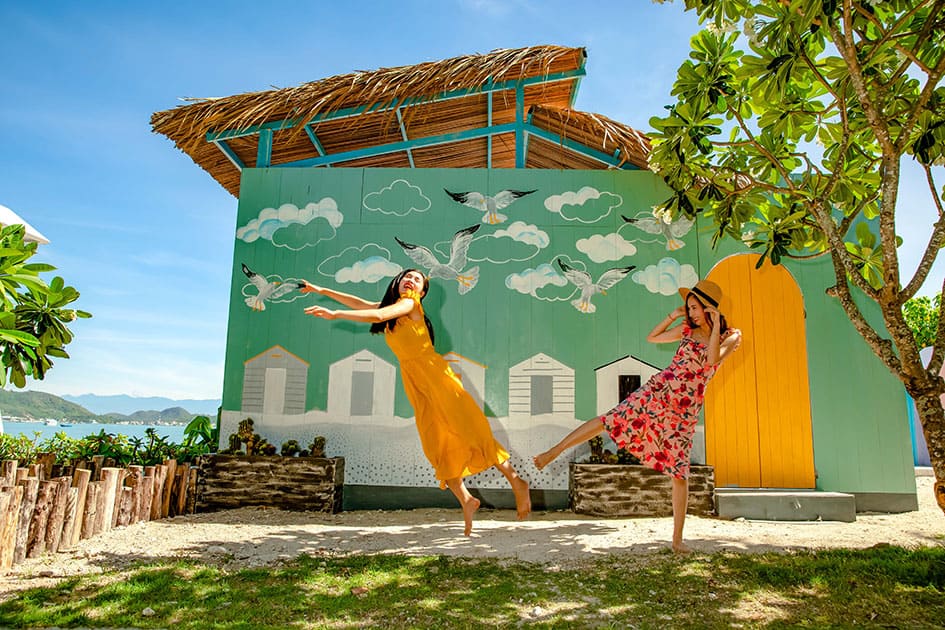 Big letters "MONKEY ISLAND" is also a favorite point for check-in here. Besides, there are many another new, beautiful check-in points such as old Vietnamese village, path of love, garden of love with many colorful hearts, stairs to heaven, heaven gate, angel wings … If you love the nature and love to explore new things, please not hesitate to visit the kingdom of more than 1200 monkeys.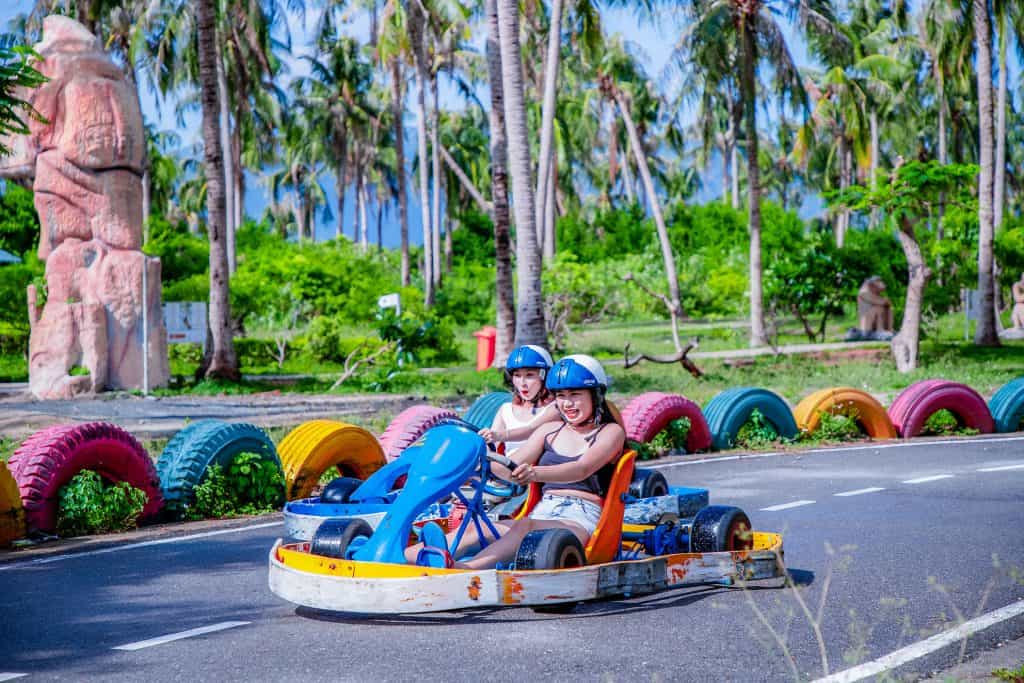 Here, you will enjoy amazing floating park with more than 48 consecutive sports games for free. Although these games take much your energy away but always attract a lot of tourists, especially the young ones. Besides, during Tet holidays, there are many new interesting activities such as ProKART racing, paint shooting, scuba diving to explore the ocean…
Nha Phu Bay is also famous for Orchid island. This is a paradise of more than100 species of valuable orchids in Khanh Hoa province, a very beautiful and peaceful check-in destination in Nha Trang city.
You will enjoy the birds singing, the sweet aroma and the beauty of forest orchids, breathing the cool and fresh air while walking on the shady roads among the evergreens. You will not only relax but also have many experiences in your life. Spring is the most beautiful moment at this island. The whole island seems to be a symphony of heaven and earth.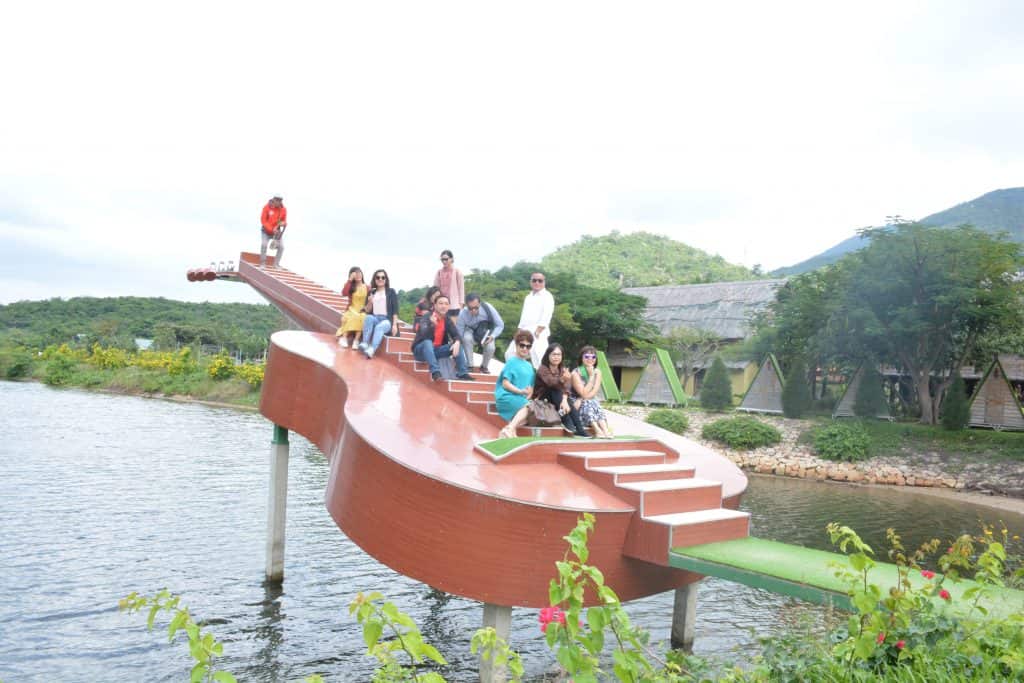 Welcoming the New Year of Rat 2020, Orchid island will open a series of extremely unique points for check-in such as giant guitar and shape of heart by dreamy Nghinh Xuan lake which are expected to be the hottest check-in points during this Tet. This is an opportunity for you to contemplate the mustard green flower gardens, colorful cosmos fields, old Vietnamese village, path of palm-leaf conical hats, fish aquarium, friendly zoo, largest semi-natural butterfly garden in Vietnnam, bird show… You may stay overnight here in wooden shelters. Especially, Khatoco will open the comfortable, luxurious and romantic camping at this Lunar New Year.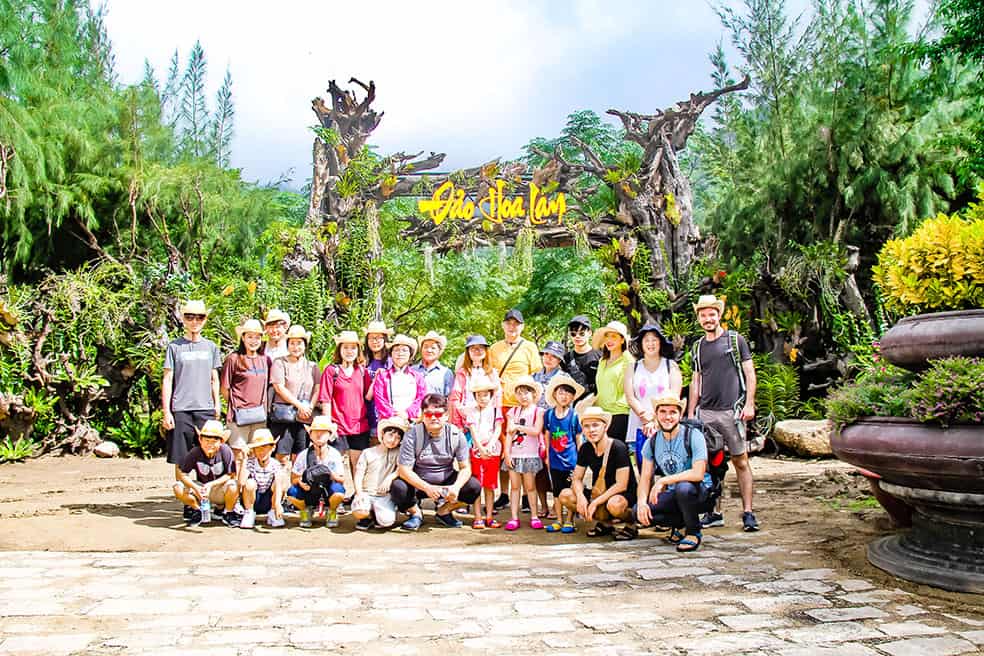 Visiting Yang Bay to explore thick forests and high mountains
During the journey to explore the nature of agarwood region, tourists must be attracted by Yang Bay Tourist Park with thick forests, high mountains, majestic waterfalls and many special games such as pig racing, cockfighting, crocodile fishing, ostrich riding …You will immerse in the atmosphere of Lunar New Year Festival long long time ago.
Coming to Yang Bay, you have to visit the spiritual area with sacred "Moc Than" tree. People says that under this tree, you can talk of the God and your prayers are sure to become true. You also will be very surprised with vivid dinosaur park and feel like coming back to prehistoric time. You will also have the opportunity to understand the traditional culture of the local Raglai people, participate in folk games and enjoy the melody of many types of ethnic musical instruments and folk songs performed by Raglai artists as well as a lot strange dishes only available at Yang Bay.
Coming to Yang Bay, you should explore Ho Cho hot mineral water bath area. Soaking in hot mineral water will help you improve the health and reduce stress. The mud combined with herbal flavor is very good for the body. You will satisfy with body massage with high quality cosmetic mud and sauna services …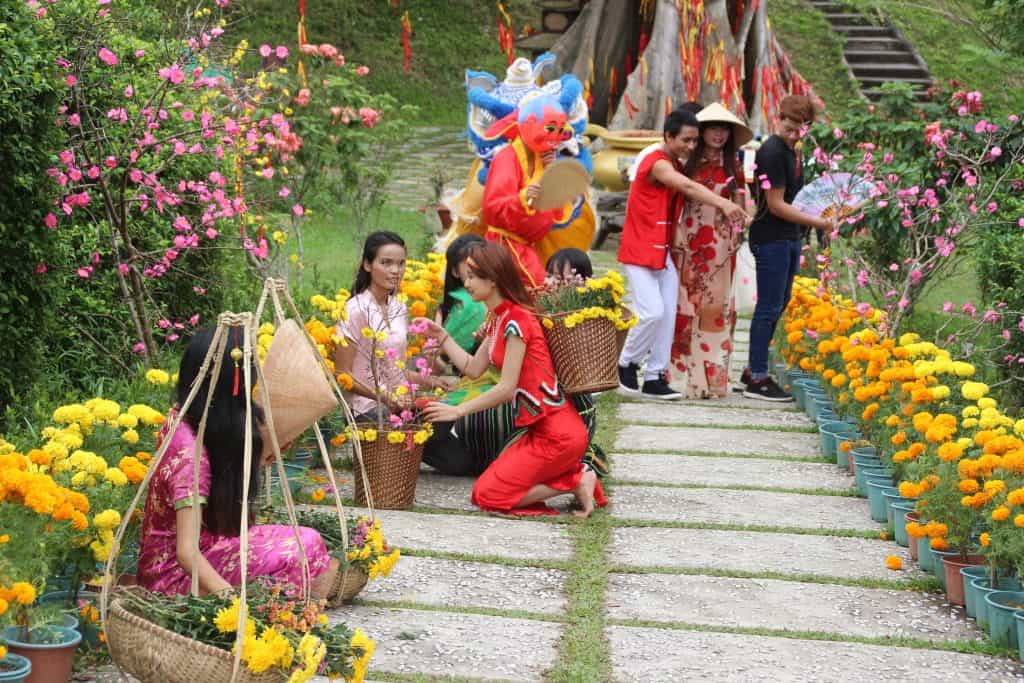 Yang Bay Tourist Park will set up many wonderful destinations to the people who love selfie. Surely, selfie lovers will have a lot of "super impresive photos" while walking through the fragrant orchid garden to tropical flower garden at Doi Tien hill with many kinds of beautiful flowers such as roses, sunflowers, peach blossoms, chrysanthemums and sim … to Ngoc island.