Creating a comfortable, scientific and safe working environment to increase the productivity is an important goal of Khanh Viet Corporation. In order to make achievements in honor of the Party Congress at all levels in 2020, the trade union and the youth union of Khanh Viet Corporation have launched the 5S emulation movement among Khatoco's units.
5S is the name of a methodology for managing and organizing the working environment. 5S stands for 5 Japanese words: Seiri (sort), Seiton (set in order), Seiso (standardize), Seiketsu (sustain), and Shitsuke (self-discipline). 5S methodology is implemented into all areas of a company from offices, construction sites to factories. 5S methodology helps prevent the degradation of offices and factories… It is used to attain neat, comfortable and convenient working place and avoiding wastages from production and business. A scientific working environment will increase the feeling of well-being and productivity.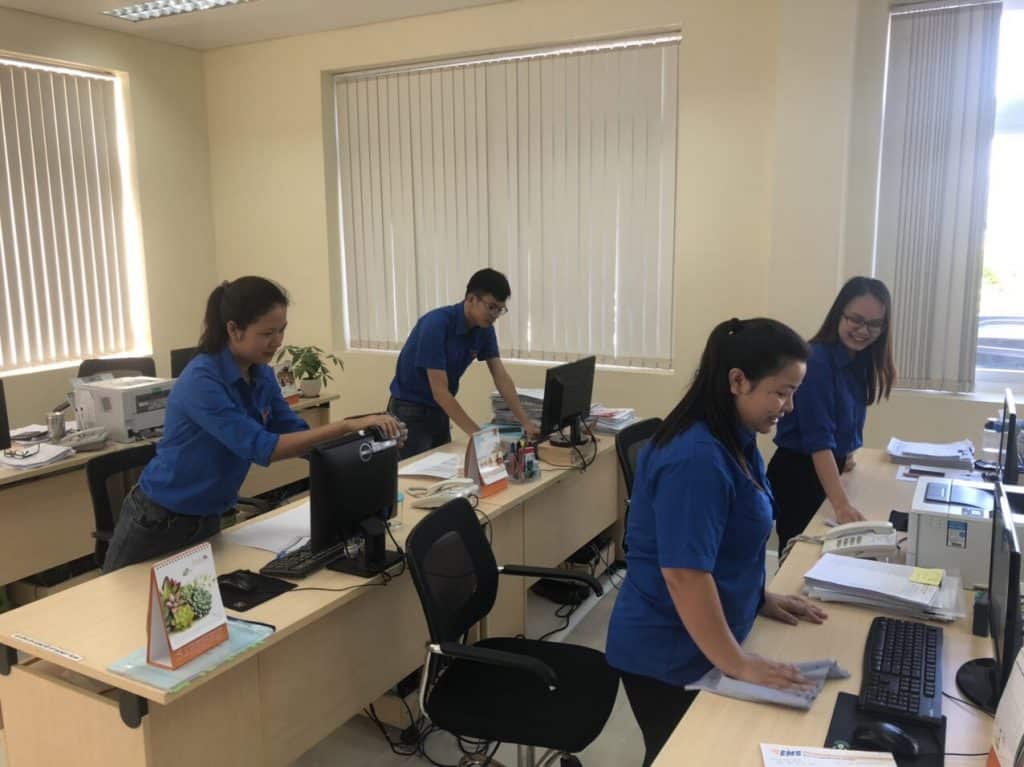 Khatoco Garment Factory's employees are cleaning their working place.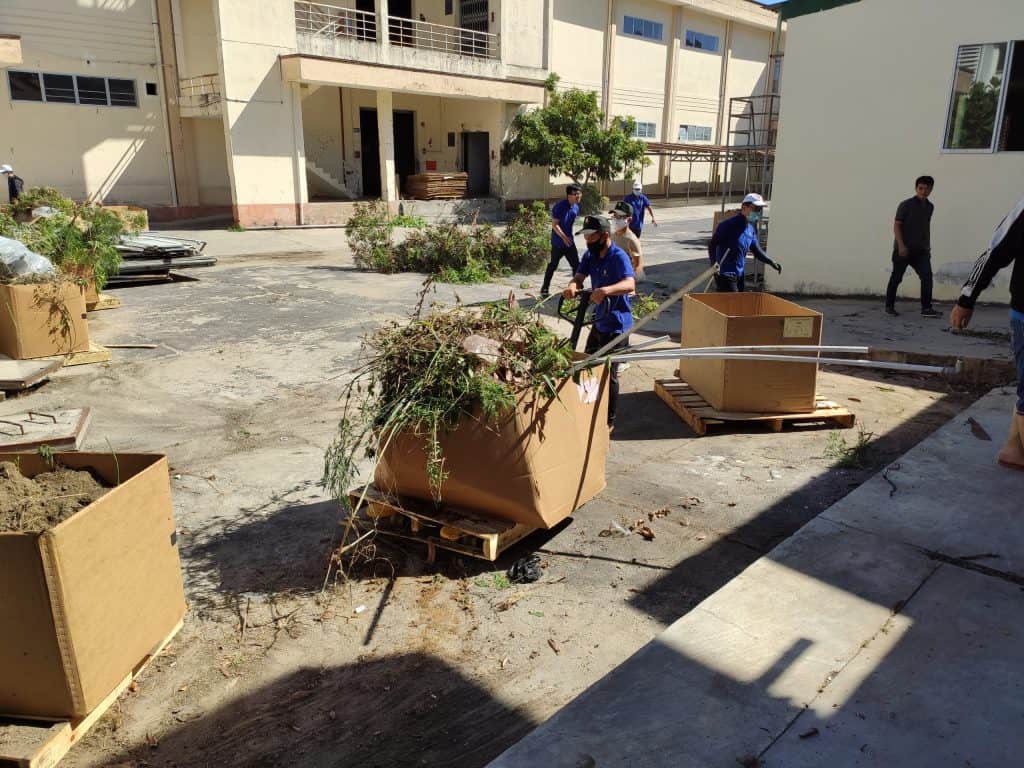 Khatoco Khanh Hoa Cigarette Factory's employees are cleaning their working area.
Khatoco launched the 5S emulation movement from January to September, 2020. This movement received the enthusiastic response of all the employees. This year, the way to assess 5S application in the units has been changed. Each unit would use 5S methodology to improve their specific working areas. Based on pairs of photos of the working areas before and after 5S application, the organizers would evaluate the improvement level of those working areas. By the visual tools, the improvement level of these working areas would be identified by the organizers. After 8 months of 5S implementation, the organizers have received 238 pairs of photos. It means that 238 particular places of work have been applied 5S methodology.
5S emulation movement has aroused the awareness of employees in keeping the working areas clean, orderly and scientific. After 5s application, documentations are set in order for easy access and identification. Working areas and material areas of the factories are separated clearly to make more ventilation and safety in the production process. Food processing areas, cooking areas and dining rooms of canteens are separated, hygienic, lean with clear instructions and regulations. The systems of fire prevention and fighting equipment are checked regularly to ensure they always meet the safety standards.
The final results of the 5S emulation movement in 2020 are as below:
Both Khatoco Khanh Hoa Cigarette Factory and Khatoco Quang Nam Ostrich Breeding Center won prize A.
Both Dong A Joint Stock Company and Khatoco Trading Company Limited won prize B.
Both Khatoco Printing and Packaging JS Company and Khatoco's Head Office won prize C.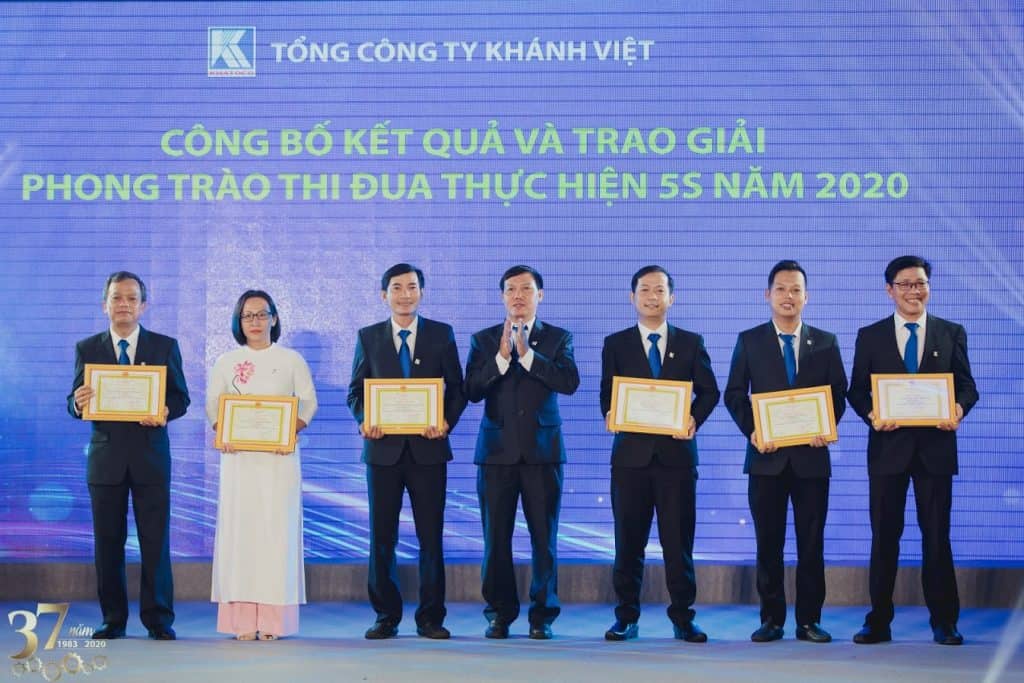 The units with outstanding achievements in the 5S emulation movement in 2020
The 5S emulation movement in 2020 has ended but it does not mean that 5S implementation also has ended. 5S methodology is only effective when it is continued and improved over time. this is the most difficult thing for the units. 5S success depends greatly on the 5S awareness and determination to 5S application of each collective and individual. Sustaining 5S methodology, Khatoco will attain more benefits and achieve increased productivity as well as its competitiveness.