With the special technique and high-quality leathers, Khatoco is bringing elegant, luxurious and modern fashion products made from ostrich and crocodile leathers to the customers. Obtaining the CITES certificate from the authority, Khatoco constantly expands the ostrich and crocodile farms, leather tanning industry and develops leather fashion products with its own brand name.
The leather fashion items such as handbags, wallets, purses, belts, shoes… made from ostrich and crocodile leathers are given great interest by fashion followers. This elegant, luxurious and striking product line has never been old-fashioned. Ostrich and crocodile leathers as the material have been much focused on the fashion market and have been used for amazing fashion products since the 1970s up to now.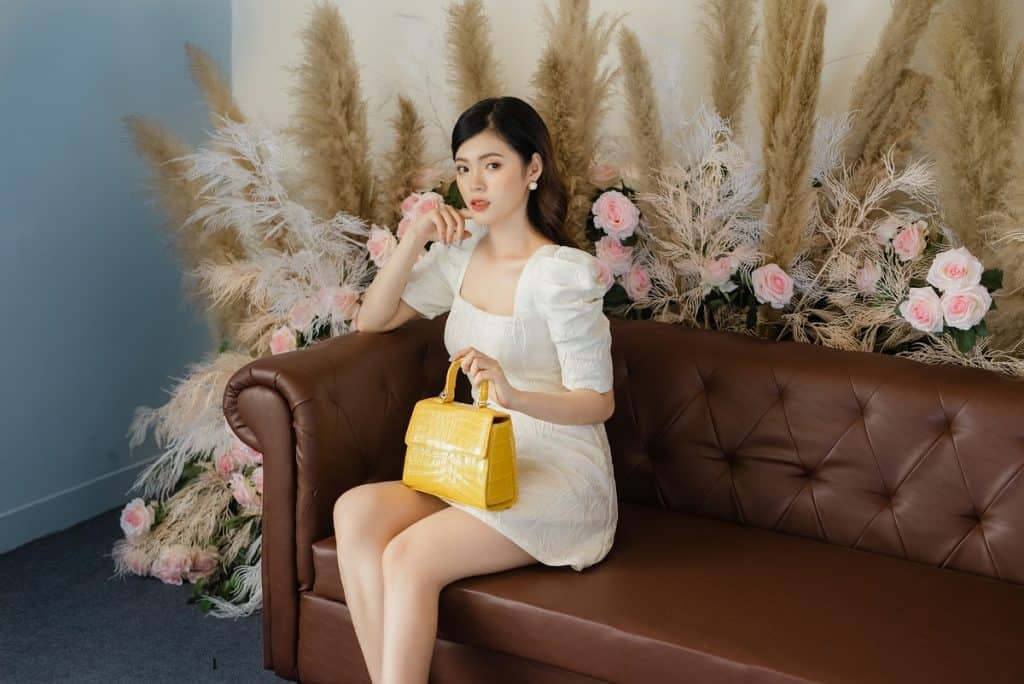 Due to its high flexibility and elasticity, ostrich and crocodile leather surface is not cracked when it is flexed or folded. Ostrich and crocodile leather products are more durable than other normal leathers. The distinctive "pearly follicles" caused by the feathers when they are removed make the ostrich leather so beautiful. The delicate patterns on the surface of crocodile leather give each product an own unique beauty.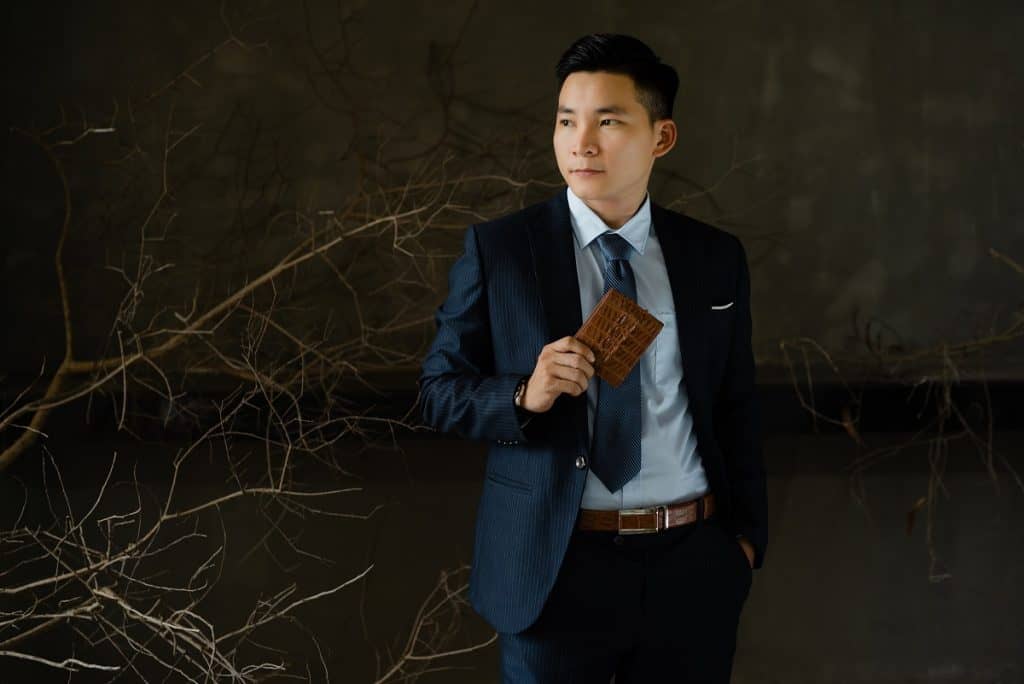 Taking the advantage of the specific and distinctive pattern across the scales on each crocodile leather sheet, our creative designers and the skillful workers have created the luxury and attractive products with classic style but catching the fashion trend. Our leather products are mostly handmade. Machines are only used to support in a few stages of production process.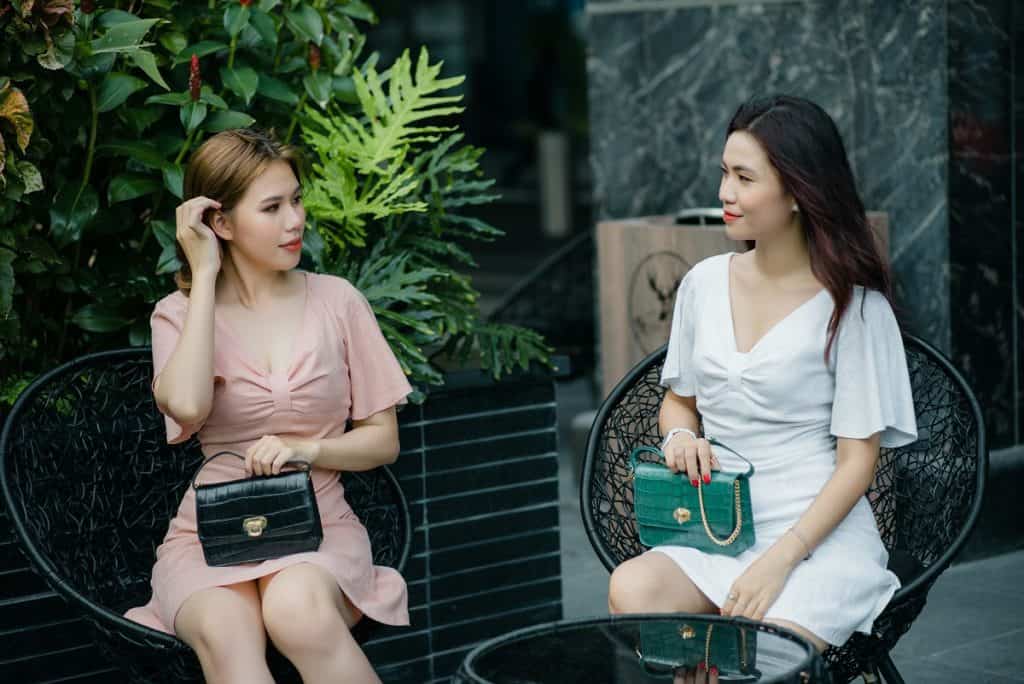 Khatoco's ostrich and crocodile leather products are manufactured under a closed process from breeding, raising, tanning to product finishing. Our farm has 13,000 crocodiles and 14,000 ostriches, providing material stably for our leather fashion industry and export. Khatoco's tanning factory is equipped with modern machines and advanced technology. Our products are always of good quality, high accurate to meet the strict requirements of the domestic and international markets.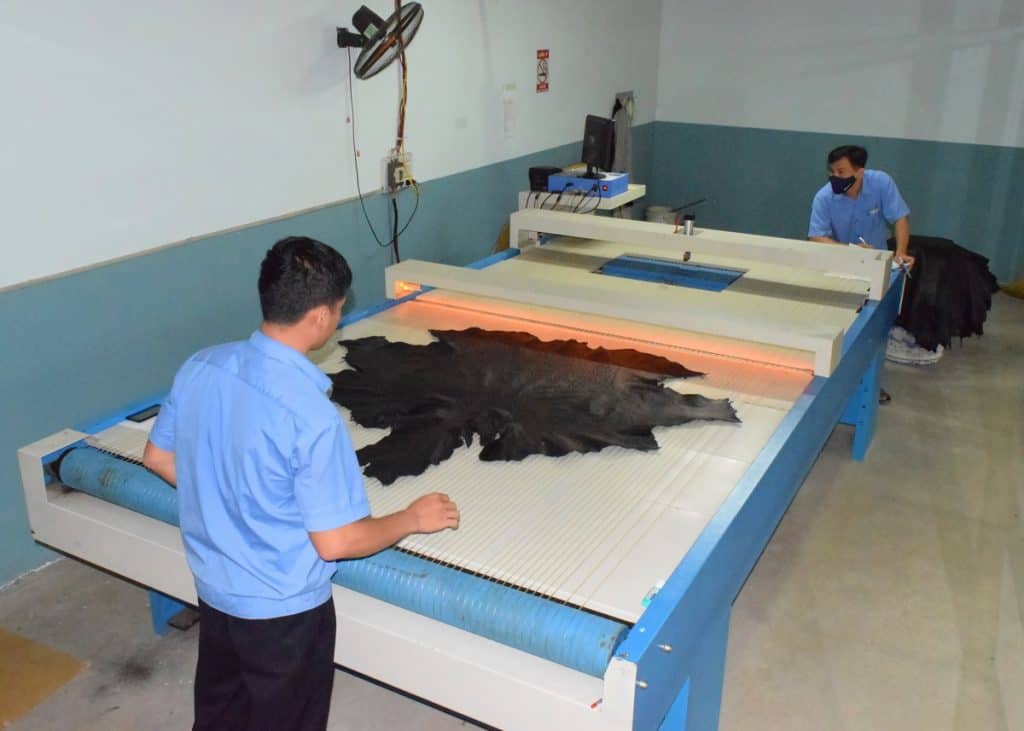 Very year, Khatoco supplies 3,000 sheets of crocodile leather, 11,000 sheets of ostrich leathers, 16,000 sheets of ostrich foot leather and thousands of leather fashion products not only to domestic market but also international markets such as Russia, China, Korea and Singapore …
Khatoco continuously applies science and new technologies to production and improves the product design and production standards to master the advanced exotic tanning technologies on the world in order to manufacture high-quality and safe products for the users as well as to meet the need of the markets.
Khatoco's goal is becoming a top supplier of luxury leather fashion products in Vietnam.
Khatoco's leather showroom system:
34 Hang Thung st., Hoan Kiem district, Hanoi capital; telephone: 84 24.38238309
12B Biet Thu st., Nha Trang city, Khanh Hoa province; telephone: 84 258.3525.345
118 Hung Vuong st., Nha Trang city, Khanh Hoa province; phone: 84 258.3522.118
53 Nguyen Thi Minh Khai st., Nha Trang city, Khanh Hoa province; phone: 84 258.3624.077