On the morning of October 8, 2019, the representatives of Khanh Viet Corporation and Khanh Hoa Newspaper checked for acceptance and handover of this project to Vanh Khuyen Kindergarten in Suoi Cat commune, Cam Lam district, Khanh Hoa province.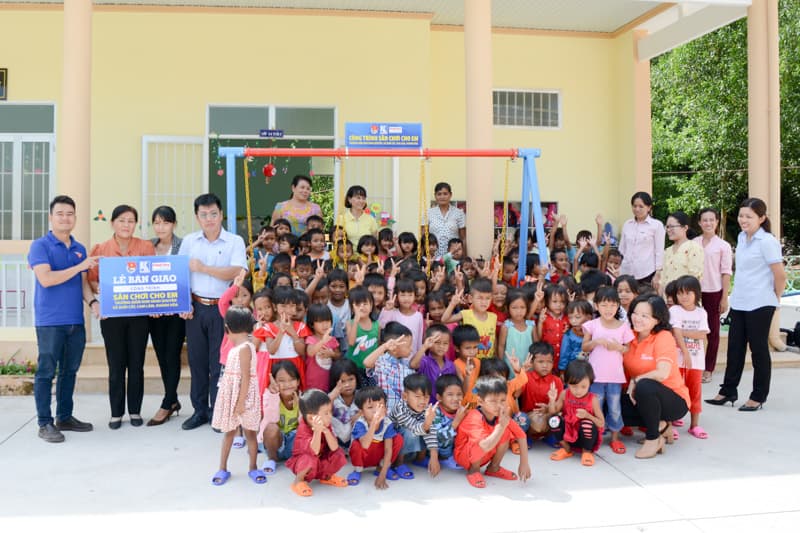 The Representatives of Khanh Viet Corporation and Khanh Hoa Newspaper giving the display board of handover to Vanh Khuyen Kindergarten.
This project was implemented by the Youth Union of Khanh Viet Corporation and funded by Khanh Viet Corporation's charity fund. The playground with the area of 240 m2 was paved with concrete and thick bricks. This project aimed at expanding the playground and making the kindergarten cleaner and safer for the children.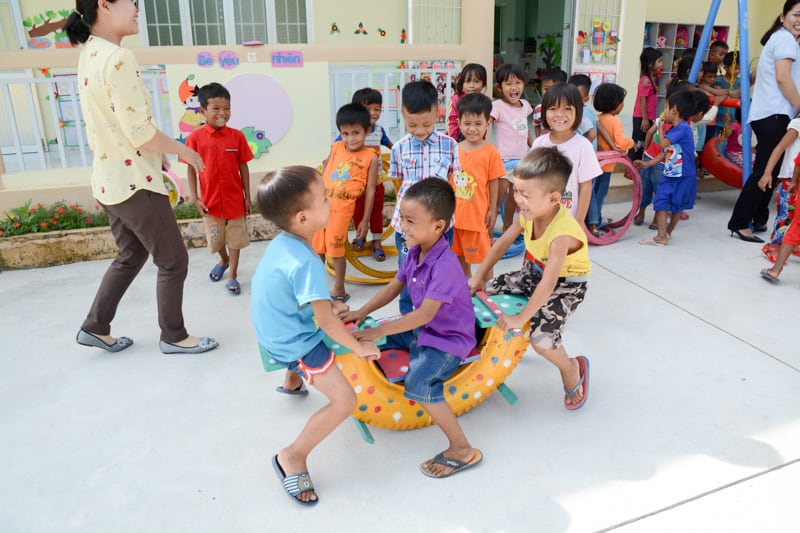 The children are very excited about new interesting toys in the spacious playground.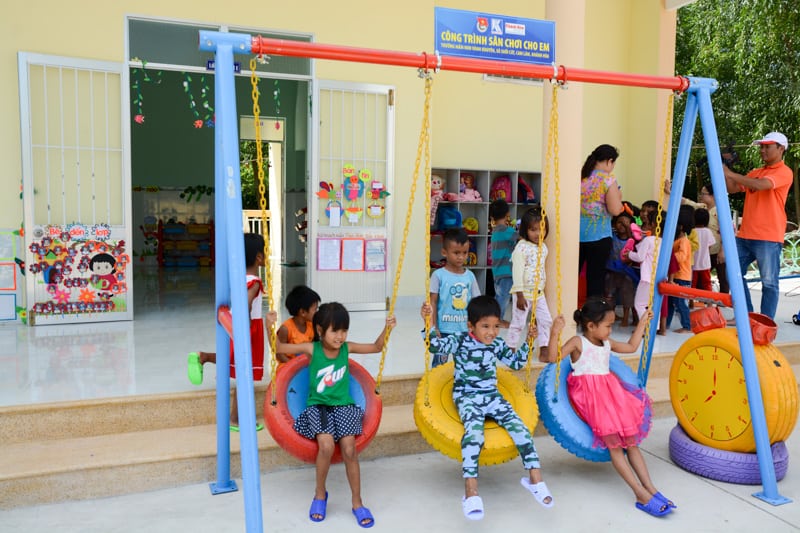 The Youth Union of Khanh Viet Corporation also presented the game equipment such as swings, seesaw and toy cars … to the kids with the total expense of VND7 million. Although these toys were made of recycled materials, they were painted and decorated beautifully in technicolor. We found the eyes of the children were twinkling with joy and interest when playing new toys in the new playground. On this occasion, Khanh Hoa Newspaper offered a pair of sandals to 110 pupils each.
The Youth Union of Khanh Viet Corporation installed the game equipment in the playground.
As we know, Vanh Khuyen kindergarten has 3 classes with 110 children from 4 to 5 years old. All of them are the children of ethnic minority families who still lack material facilities. This project expresses the care and responsibilities of entrepreneurs like us for the society and community. Especially this is our share with the children in the difficult regions as this place.