Implementing the plan of military defense and self-defense training work in 2022 of the Military Command of Nha Trang city, from 19th-25th of September, 2022, the Military Command of Khanh Viet Corporation held a training course for its self-defense force.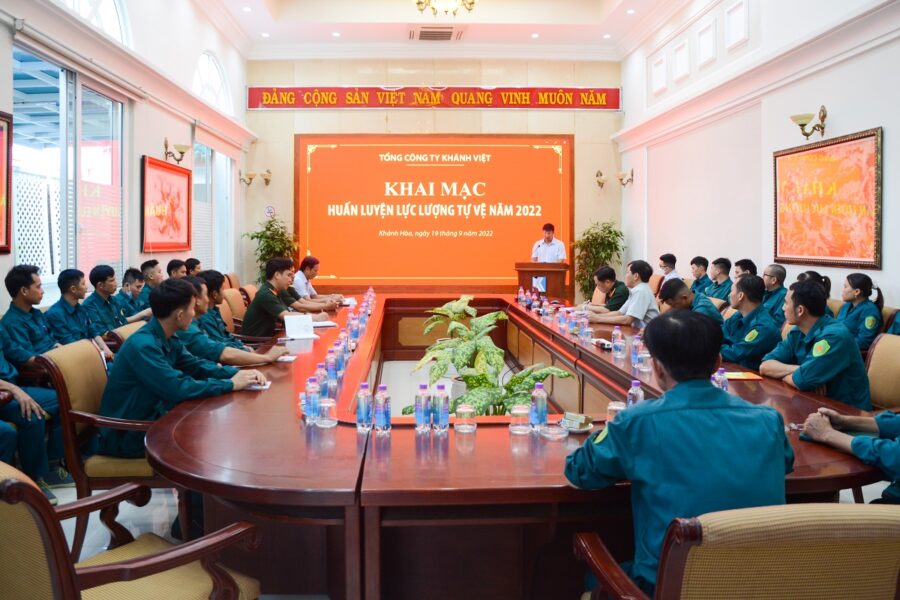 Attending the opening ceremony of the training course were Comrade Lieutenant Colonel Duong Ngoc Tu, Deputy Commander, Chief of Staff of the Military Command of Nha Trang city; Comrade Major Nguyen Van Chinh, Political Assistant of the Military Command of Nha Trang city; Training Assistants together with 38 members of self-defense force of Khanh Viet Corporation.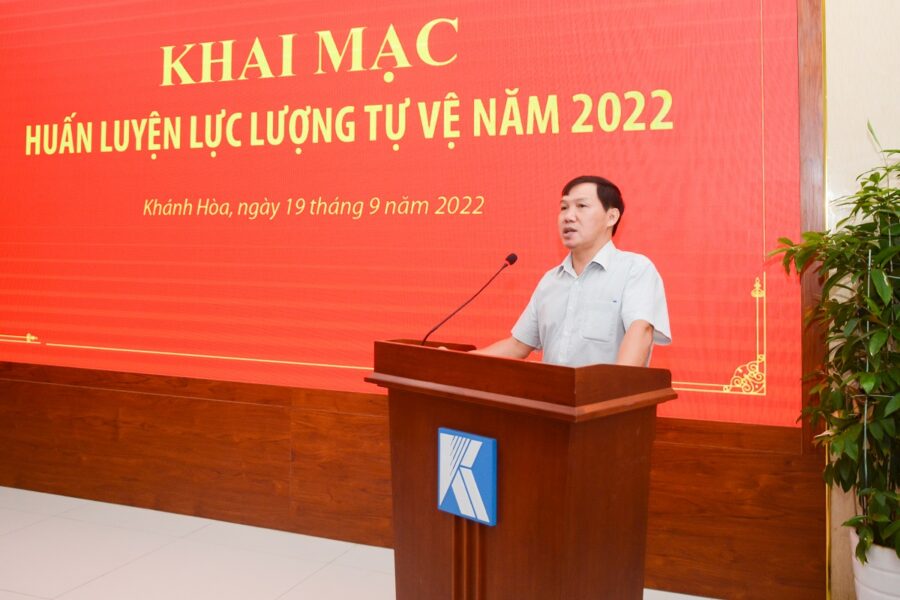 National construction and defense are two strategic tasks of the entire Party, people and military. The self-defense militia is identified as one of the core forces playing a great role in the movement of the whole people to fight the enemy and building all-people national defense posture and the people's security posture. Defining the roles and responsibilities of the self-defense force, the State and the Party step by step train them to improve their tactical skills to meet the new task requirements.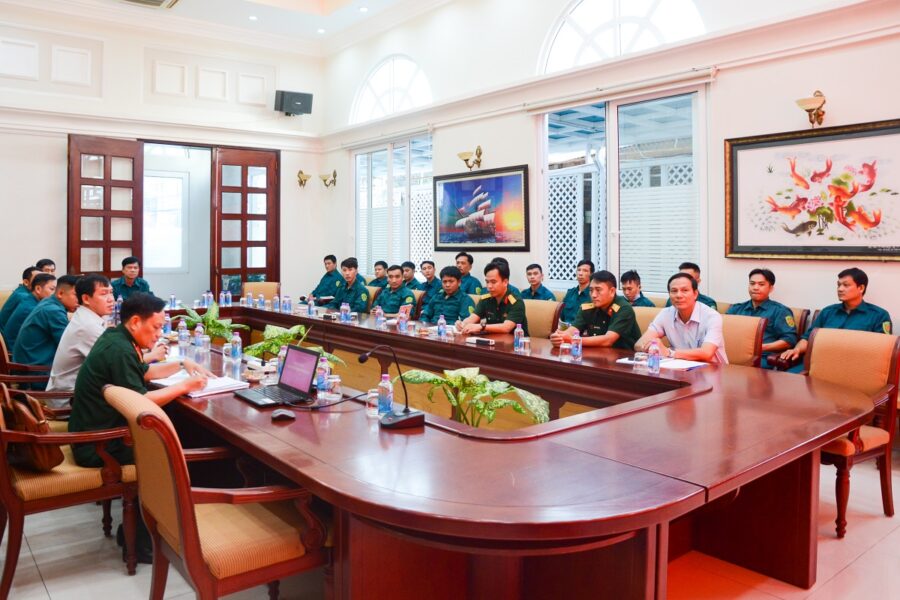 Comrade Lieutenant Colonel Duong Ngoc Tu highly evaluated the preparatory work for the training course of Khanh Viet Corporation and required the trainees to perform strictly the approved training program to achieve the good results to build and improve their revolutionary moral qualities, political courage, sense of discipline, regular and elite manner, vigilance, sense of responsibility in performing tasks to contribute to the maintenance of political security, social order and safety of Nha Trang city.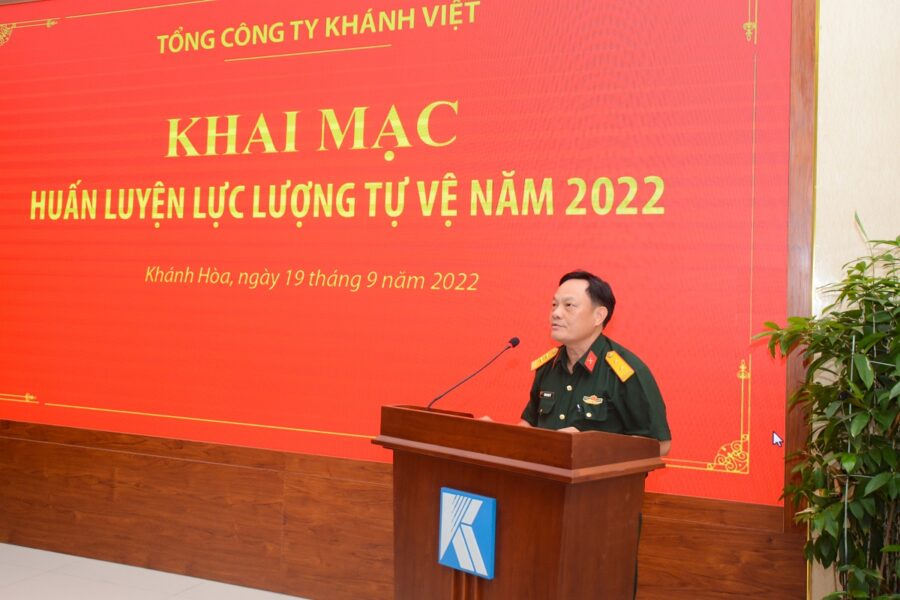 The trainees had training program on politics and military. Through the course, their political awareness has been raised. They clearly understood the foreign policy and guidelines the Party and the State in the current period; development of economy, strengthening the national defense and security together with national construction; plots of "peaceful evolution", " rebel and overthrow of the government" of the hostile forces against the innovation of our country; point of view on ethnic and religious policy of the Party and the State; the situations of economy, politic, culture, society, national defense, security of the locality; how to use weapon, grenade and explosive.