During 2 days, May 16 and 17, 2018, at the sporting hall of Nha Trang University, VinaCapital Foundation coordinated with Starkey Hearing Foundation (United State of America) organized the program for examining and presenting hearing aid devices free of charge to thousands of hearing lost patients in Khanh Hoa and Phu Yen provinces. Getting along this program, Khanh Viet corporation's Labor Union provided 1,750 meals to support the patients and dispatched 10 volunteers to assist the program.
After being examined, advised and checked the hearing capacity, every patient was presented a hearing aid device to improve their hearing at the best. Starkey's volunteers instructed each patient how to use and maintain the device to gain the highest effect of use. Especially, after hearing aid devices were given to the patients, the volunteer team of this program will check the device operation, replacing the batteries and maintaining the devices for the patients periodically …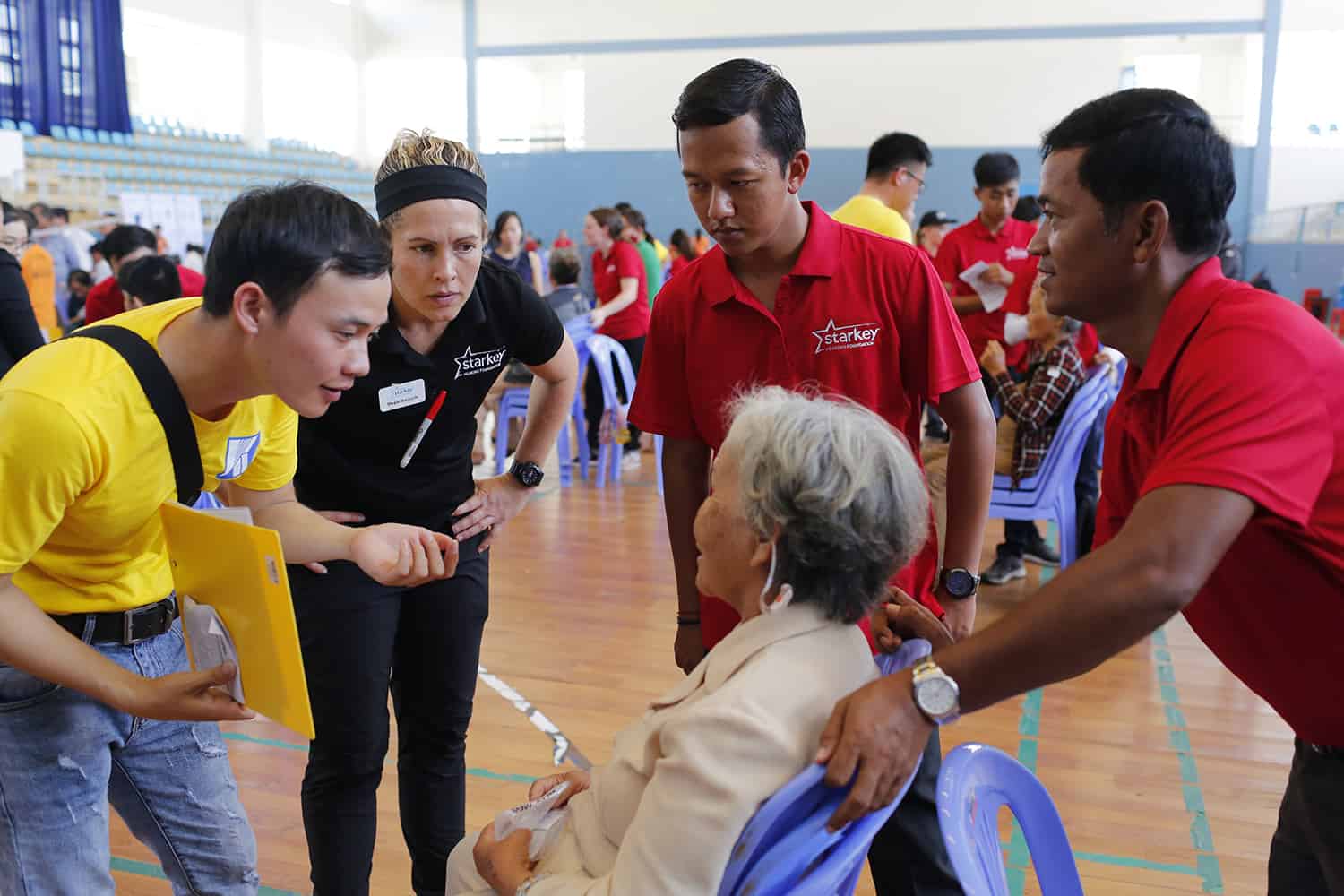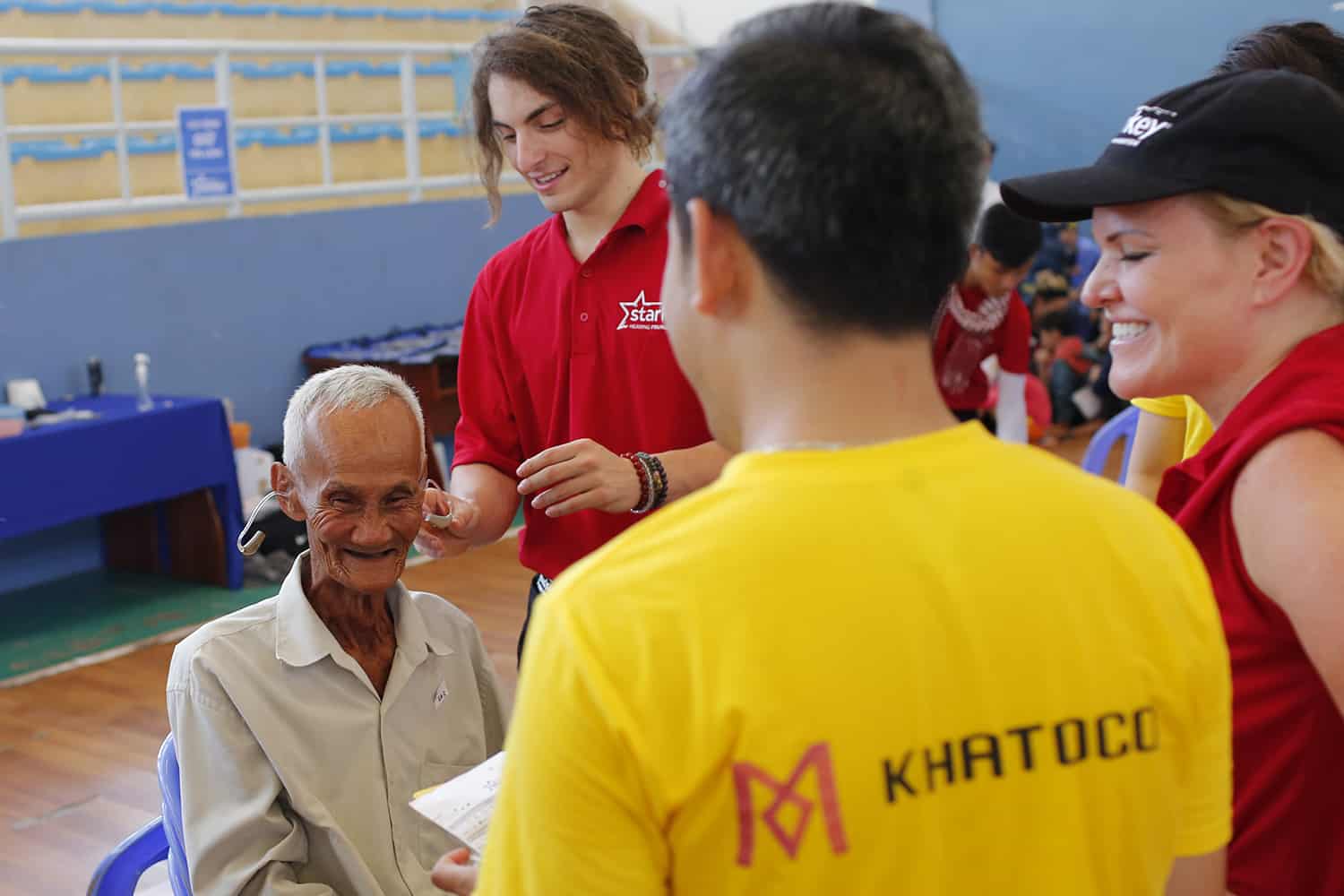 Khatoco's volunteers helped in wearing hearing aid devices for the patients 
Hearing aid devices are very meaningful gifts for the patients. This is the sharing to the patients. These gifts will bring laughters to them and make their lives happier. Through this program, nearly 150 patients who are relatives of Khanh Viet Corporation's employees received hearing aid devices from Starkey Hearing Foundation.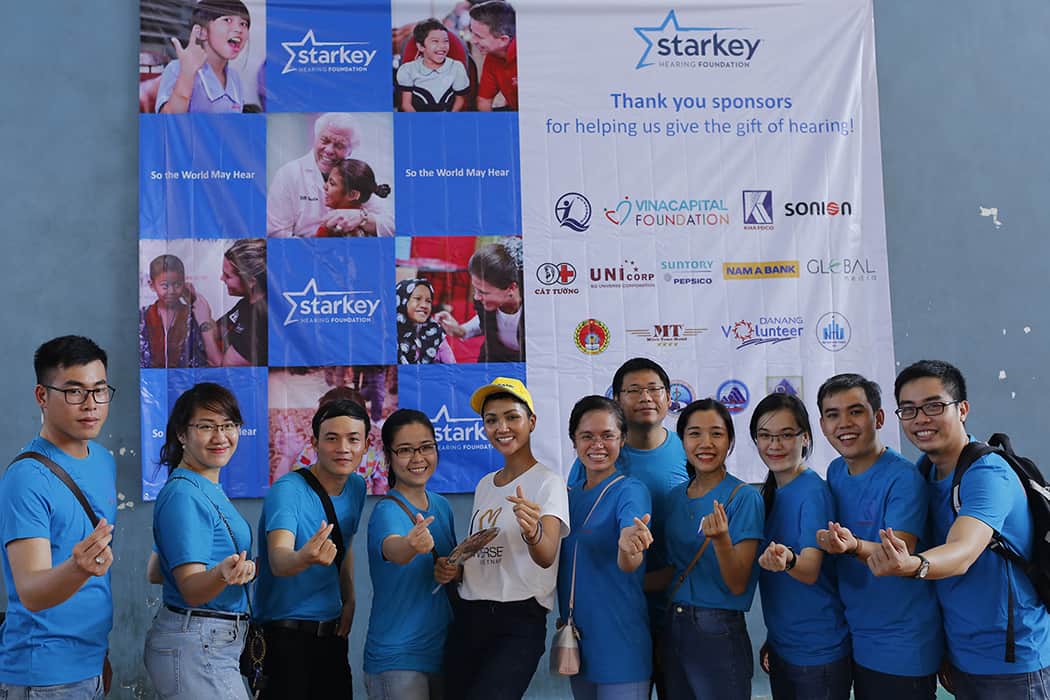 Khatoco's volunteers took souvenir photo with Miss Beauty, H'hen nie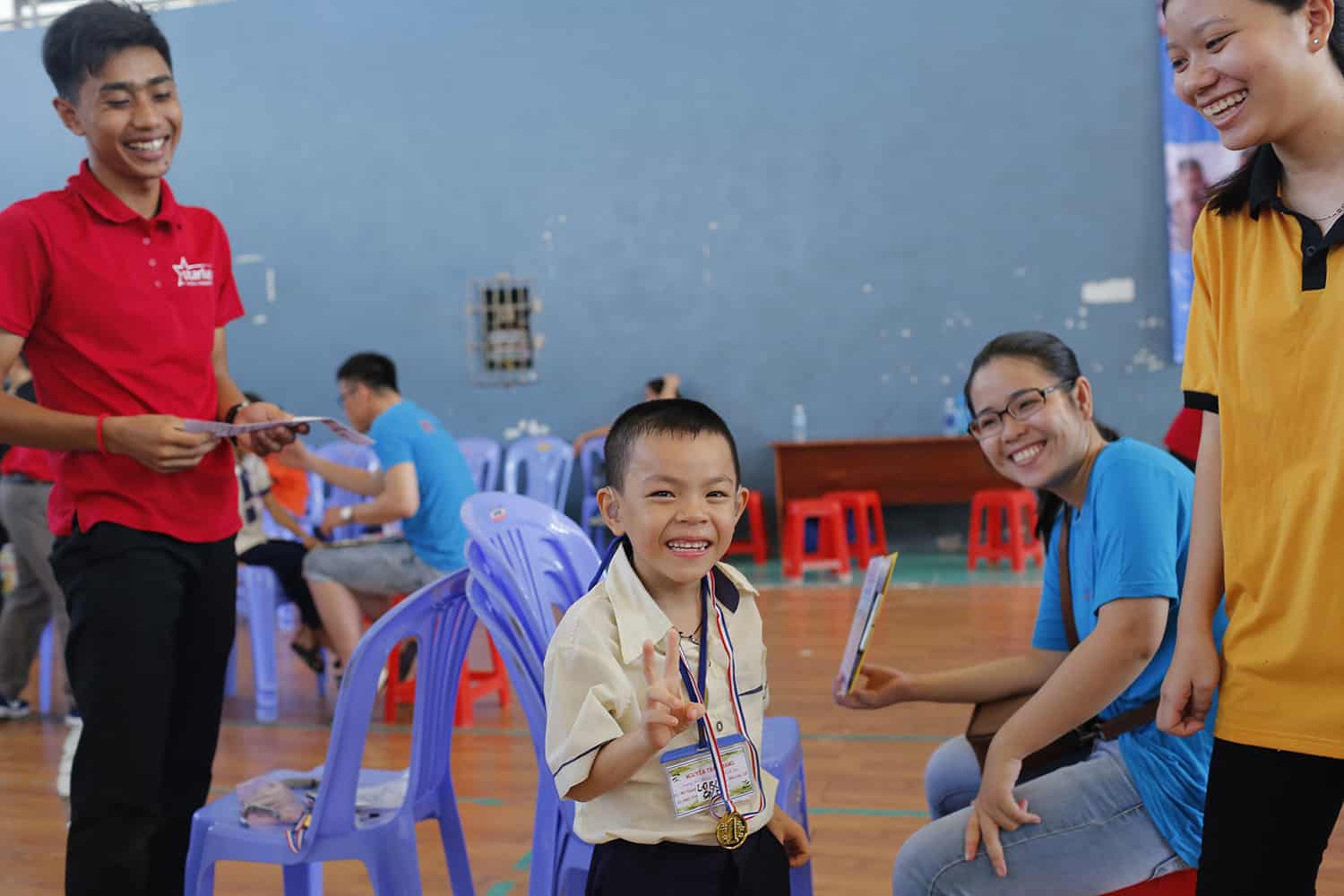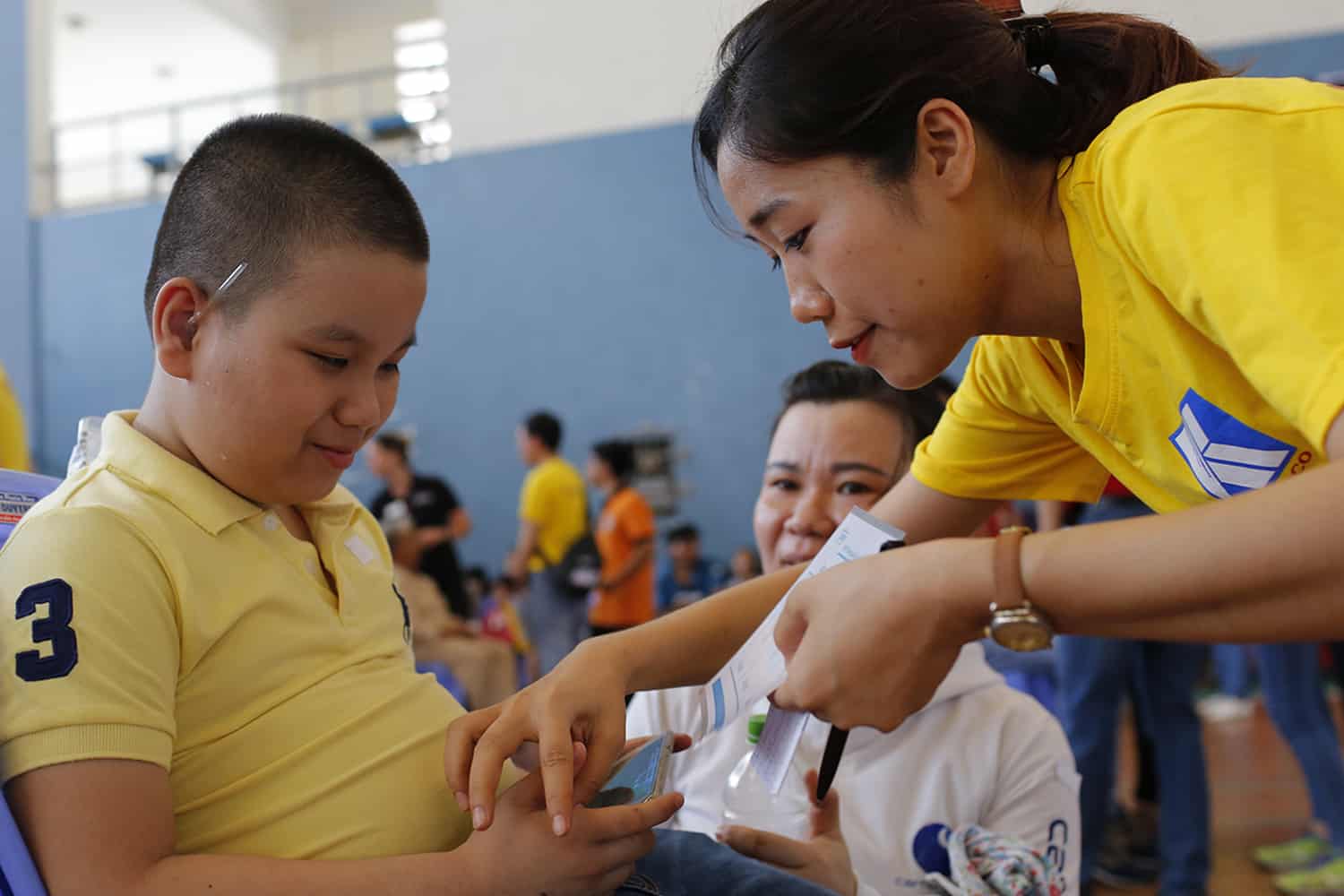 Khatoco's volunteers shared the joy with the hearing lost children when they were able to hear the voice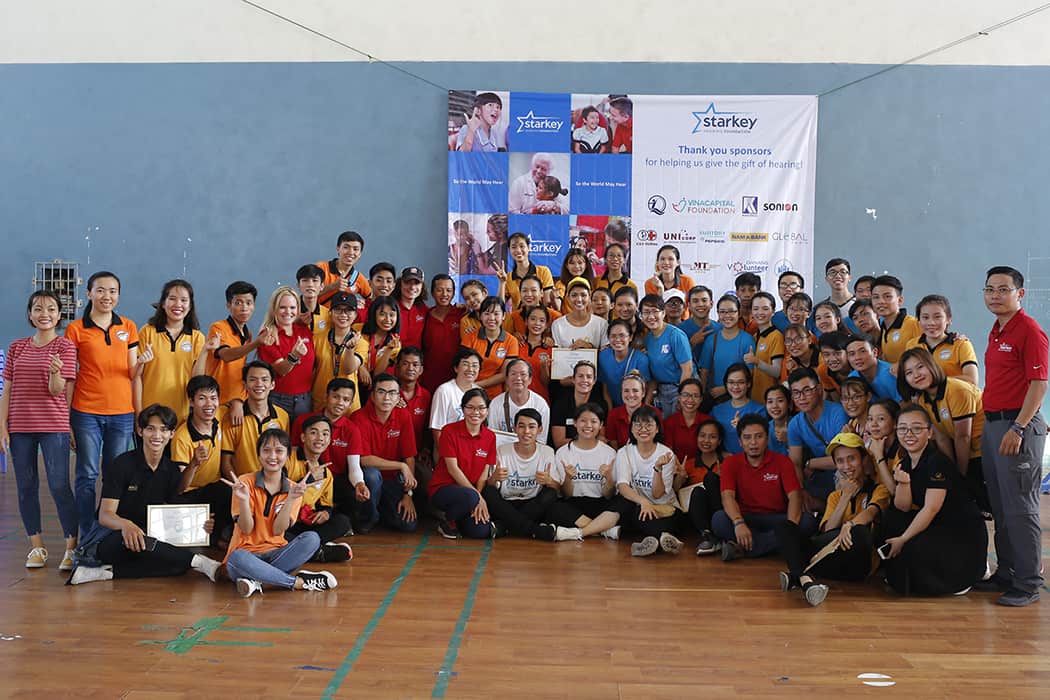 Khatoco's volunteers took souvenir photo with Starkey Hearing Foundation's members