On November 12, 2022, the Youth Union of Khanh Viet Corporation held a training course on communication skills at Khatoco Trading Co., Ltd. for 100 youth union members. Many useful contents were conveyed excitingly and interestingly to learners by Dr. Le Do Duy An.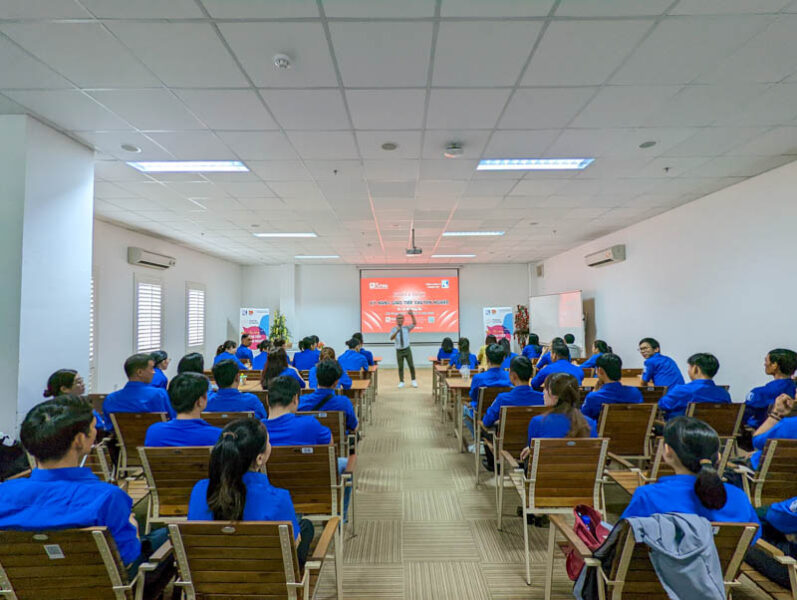 The communication skill class for Khatoco's young staff
The class was very honored to welcome Ms. Huynh Thi Nhu Y – Deputy Secretary of Khanh Hoa Provincial Youth Union, Ms. To Thi Tuyet Ngan – Secretary of the Youth Union of Provincial Business Sector and representatives of other Youth Unions.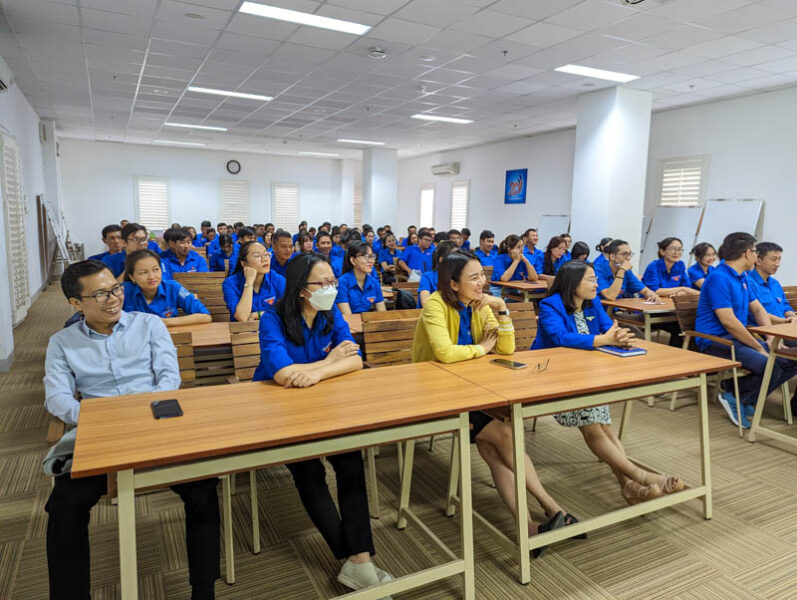 The trainees are excited with a lot of useful and interesting knowledge of communication skills.
Communication skill is one of the important soft skills for professional work and especially for Youth Union activities. Communication is a key to maintain strong work relationships and cooperation in order to fulfil duties in the workplace. Good communication helps connect the entire collective that leads the work solved more effectively and higher productivity.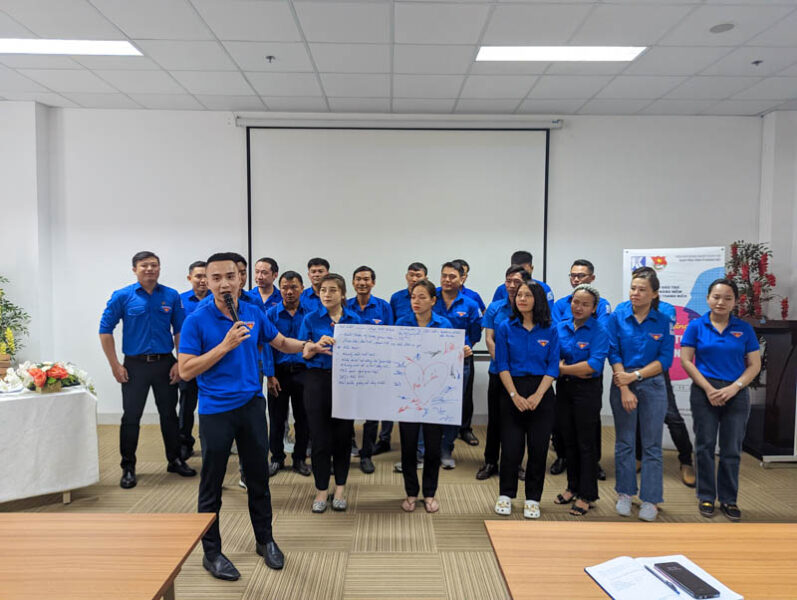 Practical activities form the strong attachment among Khatoco's Youth
With a lively and energetic way of teaching, Dr. Le Do Duy An provided the youth union members with valuable knowledge of communication. The trainees not only learned the theory of communication but also practiced communication skills through games and group exercises to improve their confident communication.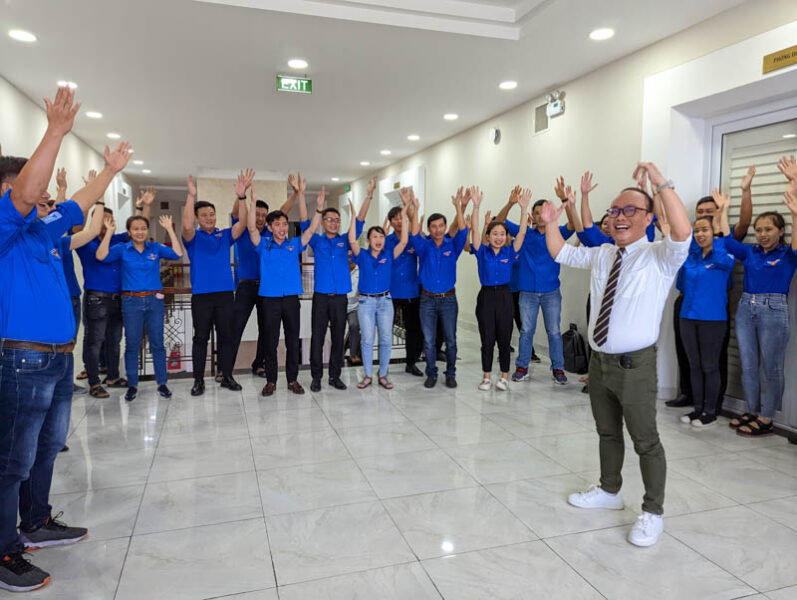 Not only providing communication knowledge, the training course also gives positive energy to learners.
Training and improving skills for youth union members is one of three important goals of the Youth Union of Khanh Viet Corporation during this tenure, aiming at improving soft skills for young staff, creating their motivation in the workplace and building their learning spirit so that they can continuously develop themselves and improve their work performance.