On April 21, 2019, Khanh Viet Corporation (Khatoco) participated in the event "Internship and Jobs Fair Ho Chi Minh City 2019" held at the University of Economics Ho Chi Minh City (UEH) with the presence of more than 40 businesses in Ho Chi Minh City. This was Khatoco's annual activity within series of activities of the program "Khanh Viet Calls Upon Khanh Hoa's Talents" which has been organized aiming at Khatoco can have chances to meet students in universities and knowledgeable young people all over our country. Through this fair, Khatoco wanted to know their desire and expectation. This was also the opportunity for Khatoco to introduce itself and to promote its image.
During this fair, the young people and university students were advised carefully on jobs, skills of writing CV and interview as well as other necessary skills to develop themselves. The appropriate career orientation was also given to the young people that was most important thing for them to go firmly on their own. The highlight of this event was that the recruitment process has been being carried online at "UEH's Jobs Portal".
Khatoco's booth attracted hundreds of young people and students to visit. They left their personal information to register for the recruitment and participated in very exciting intellectual games.
Attending "Internship and Jobs Fair Ho Chi Minh City 2019", Khatoco has the desire to attract high quality young human resources to meet its business objectives and strategies in the coming future.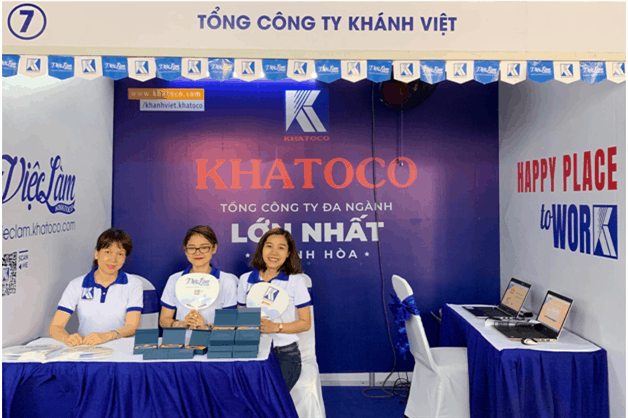 Khatoco's booth at " Internship and Jobs Fair Ho Chi Minh City 2019"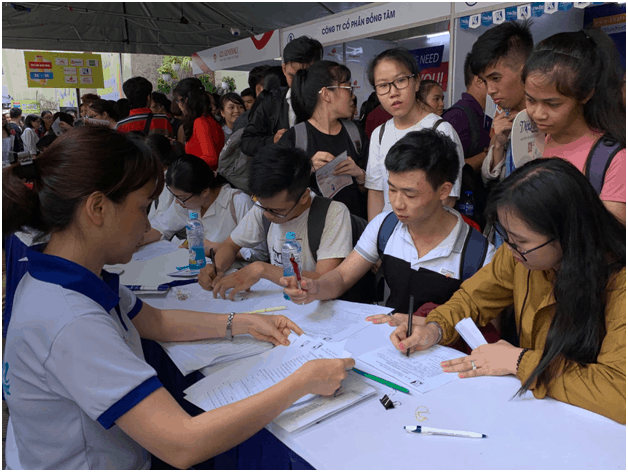 Students registered for recruitment at Khatoco's booth.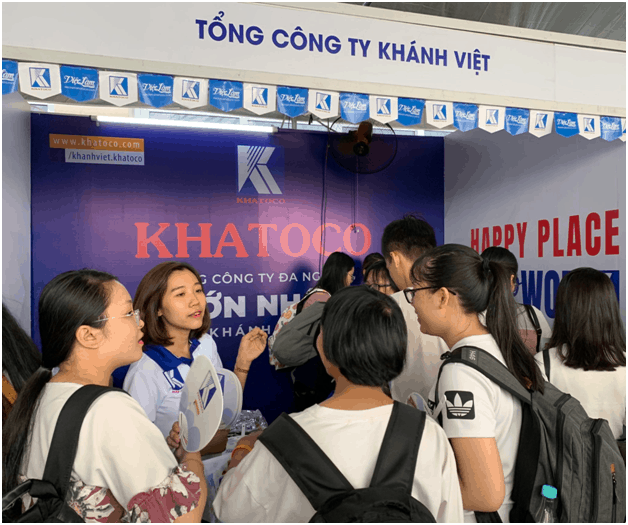 Students asking about opportunities to work at Khatoco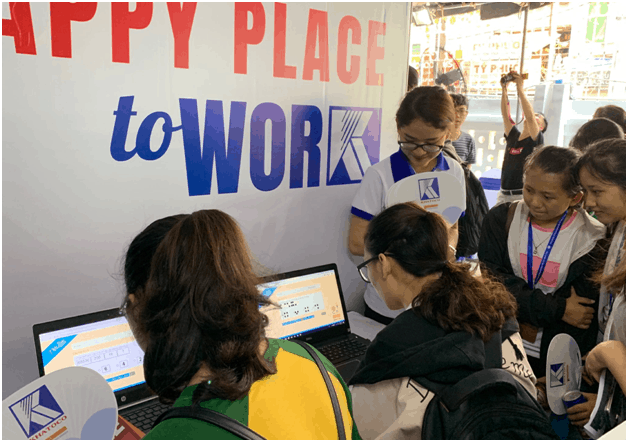 Students playing IQ games at Khatoco's booth.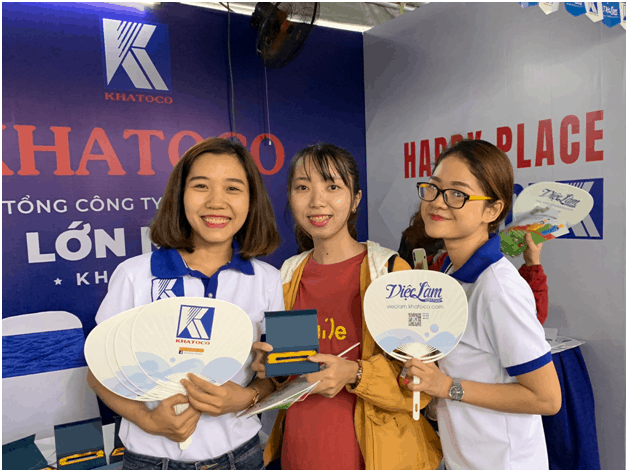 The winner of IQ games receiving gifts at Khatoco's booth.