About 45 km far from Nha Trang city, Yang Bay Tourist Park with the area of ​​570 ha is located in the centre of a large valley, at the altitude of 100 meters. Yang Bay is attracting visitors by the wild beauty of thick forests, high mountains, majestic waterfalls, fresh air and the unique culture of Raglai minority people.
Coming to Yang Bay, visitors have an opportunity to relax in the natural hot mineral water, enjoying the fresh air, admiring the wonderful scenery of forests and mountains. The unique swimming pools at Yang Bay have been built at the middle of the forests and mountains with hot mineral water springs flowing out from the fissures of the rocks at Ho-cho waterfall.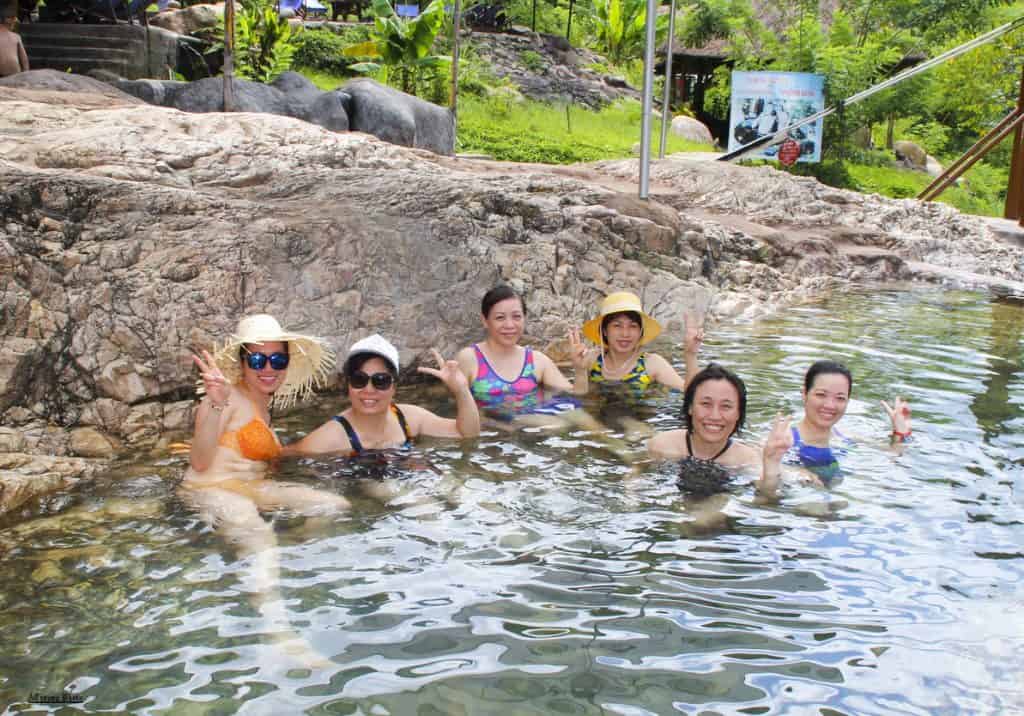 Mineral hot water pools at Yang Bay are very special because the hot mineral water flowing from the ground combines with the cool water from the stream at Ho-cho waterfall to create many hot mineral water pools with different temperatures at the same place to meet various preferences of tourists. The pools have been designed along the natural rocks to make tourists feel simple and close to the nature.
As proven by science, soaking the body in the hot mineral water is one of the most effective therapies for relaxing, reducing tiredness and stress, as well as treating for cardiovascular, high blood pressure, joint and digestive and skin diseases …thanks to abundant minerals in the hot water.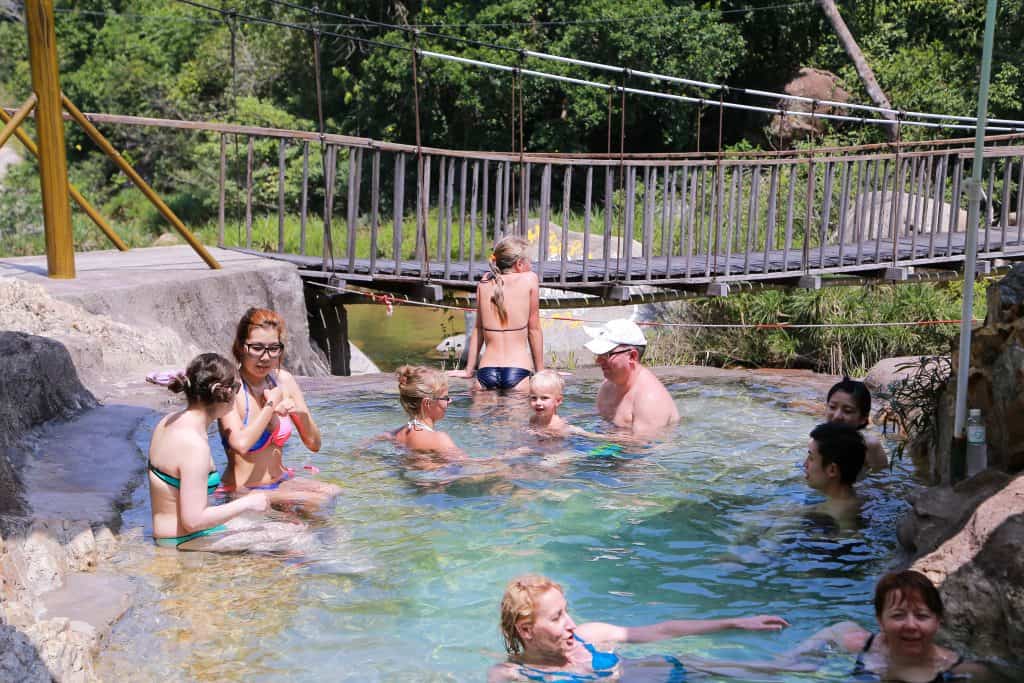 To meet the needs of tourists, Yang Bay also supply herbal hot mineral water bath service. The combination of natural mineral hot water and folk herbs helps improve the health of tourists and produce them a state of relaxation.
The white water falls appearing at the peaceful scenery of the thick forests and consecutive mountains look like very charming long hair. Yang Bay is attracting a lot of domestic and foreign tourists everywhere to come to explore and experience. After soaking in the hot mineral water while admiring the amazing natural beauty, visitors also experience many special games, enjoy forest foods and discover the original culture of Raglai minority people.
Contact information: Yang Bay Tourist Park
Address: Khanh Phu commune, Khanh Vinh district, Khanh Hoa province, Vietnam
Hotline: 0901 929 121
Email: yangbaytourist@gmail.com
Source: Labor Newspaper