Khatoco Printing – Packaging Industry has a linked production and business chain from manufacturing paper, producing corrugated cartons, boxes of all kinds, plastic packaging, printing on the packaging to distributing. Our prestigious and trusted "Khatoco Printing Packaging Brand" has been built during over past 20 years. We can supply high quality products printed on Metalized, Duplex, Ivory, Couche papers … controlled by the International Organization for Standardization (ISO) with the most advanced printing technologies of Europe. Our equipment after printing such as die cutting, ticking, embossing …is completely automatic. In the coming years, we will approach the biodegradable plastic packaging, an eco-friendly product.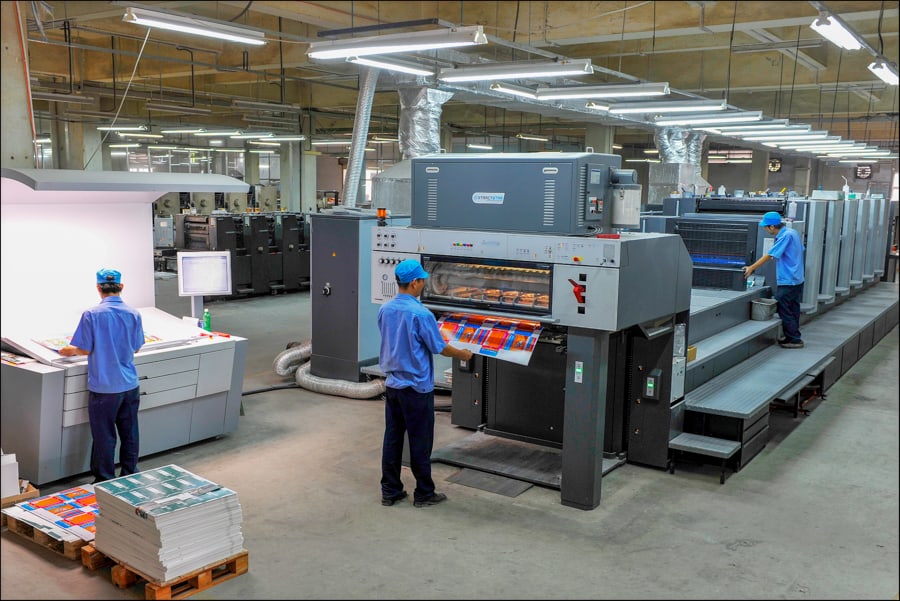 In order to enhance the competitive power, Khatoco Printing Packaging Industry continuously innovates technology, machinery and equipment. In 2017, the total investment value for the whole industry was nearly VND 200 billion. A new 7 layers corrugated carton machinery line with green energy saving technology, modern printer and automatic equipment after printing have been invested to meet the customers'requirements of high quality printing products.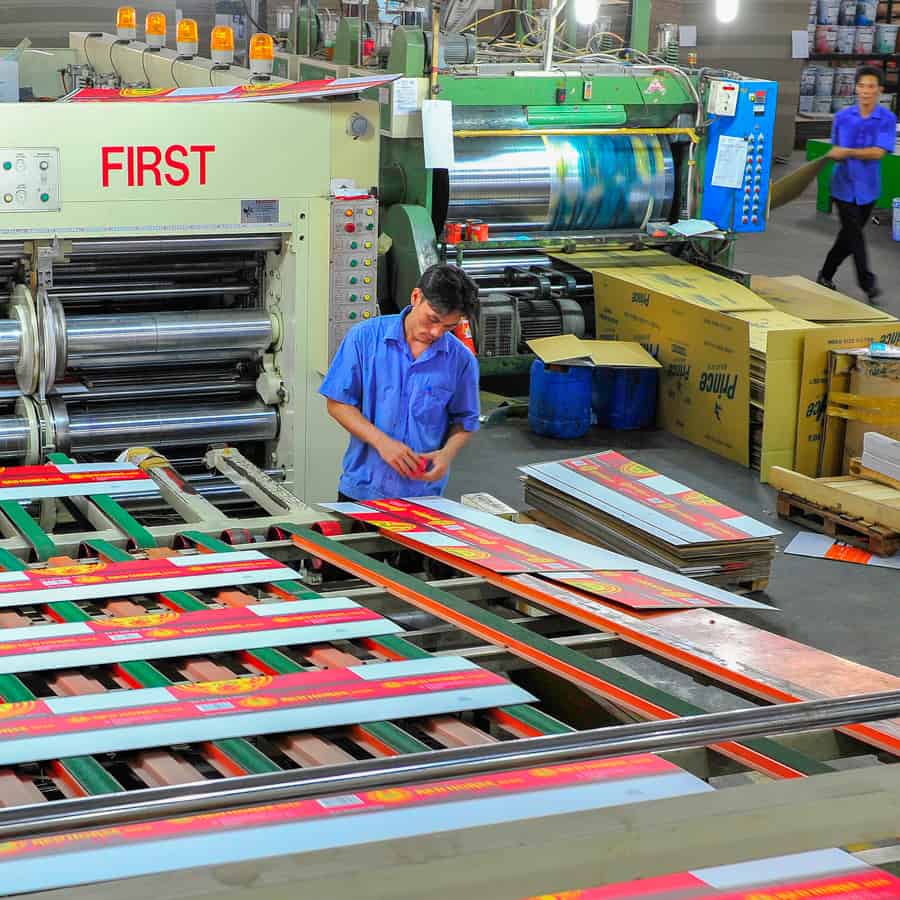 Khatoco Printing Packaging Industry has great potential for more development when Viet Nam enters intensive international integration. Export will rise. Then many more packaging for footwear, textiles, seafood… will be consumed. At present time, Khatoco Printing Packaging Industry is ready for international integration and is concentrating all its resources on catching these opportunities and continue to maintain the sustainable development.