ABOUT US
Khanh Viet Corporation (Khatoco) was founded on October 4, 1983. Beginning as a small company making only cigarettes, Khatoco has developed into a big corporation operating under the model of parent company – subsidiaries with six business fields: Tobacco, garment – fashion, tourism, printing – packaging, livestock – tanning and infrastructure of industrial zone – real estate. We are developing sustainably on the principles that the benefit of our stakeholders is of the essence; Caring of the employees is our motive power; Social responsibilities and charity work have created the beauty image of Khatoco Brand.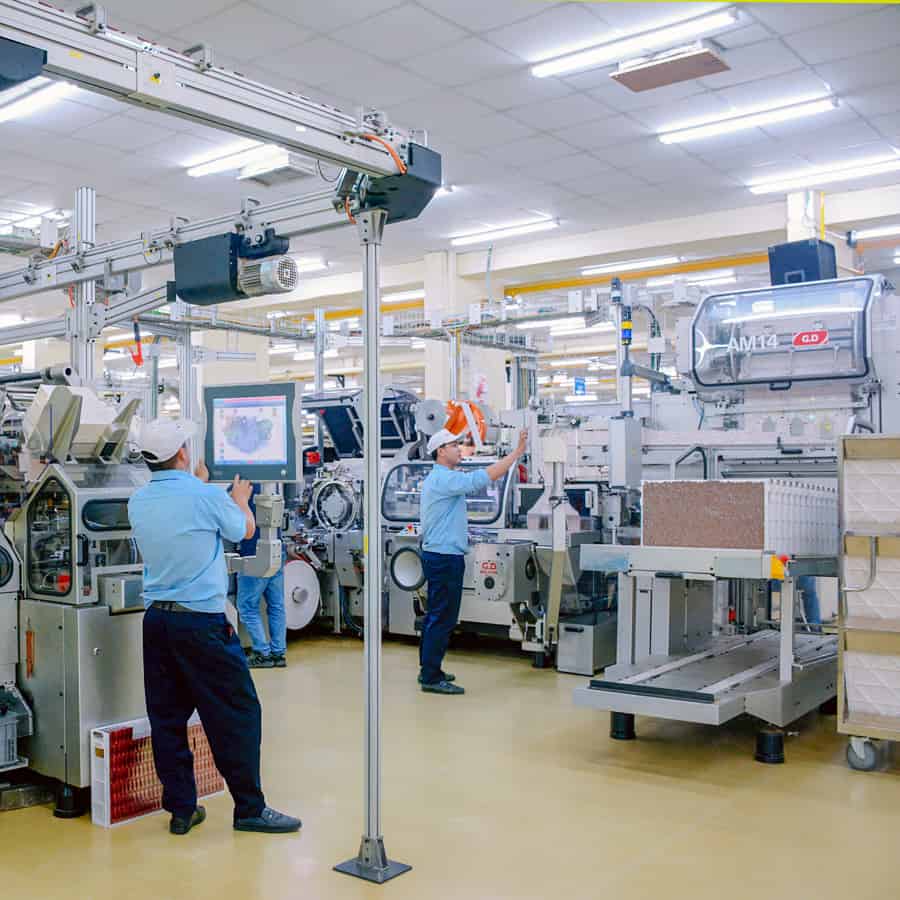 TOBACCO INDUSTRY
Khatoco is one of top three cigarettes production and trading companies in Vietnam. Our sale volume occupied around 20% of annual cigarettes consumption (including export) of the whole Vietnam Tobacco Industry.
We have a complete tobacco production and supply chain from tobacco planting, purchasing, threshing, cut rag processing, cigarettes manufacturing to distributing with distribution network over 63 provinces and cities nationwide.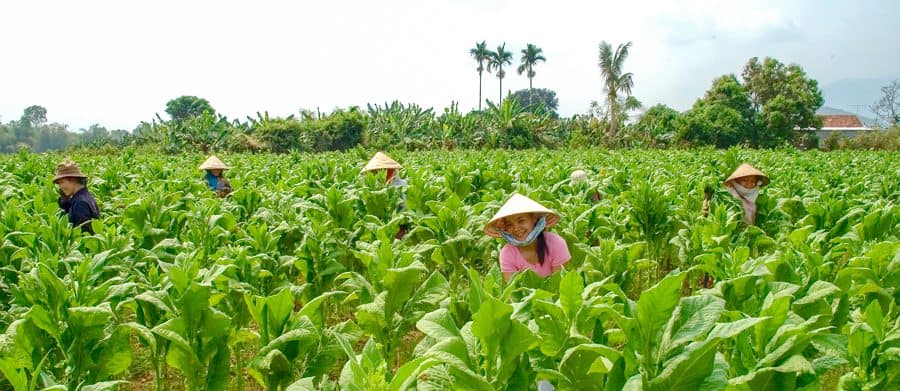 GARMENT - FASHION INDUSTRY
Khatoco has over 20 years of experience in the field of garment-fashion. Khatoco fashion is honored to be selected as a national brand. Having a system of complete and advanced equipment, warehouses, workshops and working environment meeting the standards as BSCI, WARP, … we can satisfy the standards and requirements of strict markets such as US, Japan, Germany, France…
The year 2017 is a milestone of Khatoco Garment-Fashion Industry development when a new modern factory of Khatoco Garment Enterprise in Ninh Ich Industrial Zone officially came into operation. The new factory has 1500 employees, 20 sewing lines and advanced synchronous equipment meeting BSCI, WRAP standards.
Khatoco's garments are manufactured through a closed processing line from designing – cutting – sewing – distributing by our member companies. Being very manly, stylish and modern, Khatoco men fashion has won the hearts of consumers over the whole country so far. For many consecutive years, Khatoco fashion has been awarded the prize "Vietnamese Golden Star" and "High Quality Vietnamese Goods" title.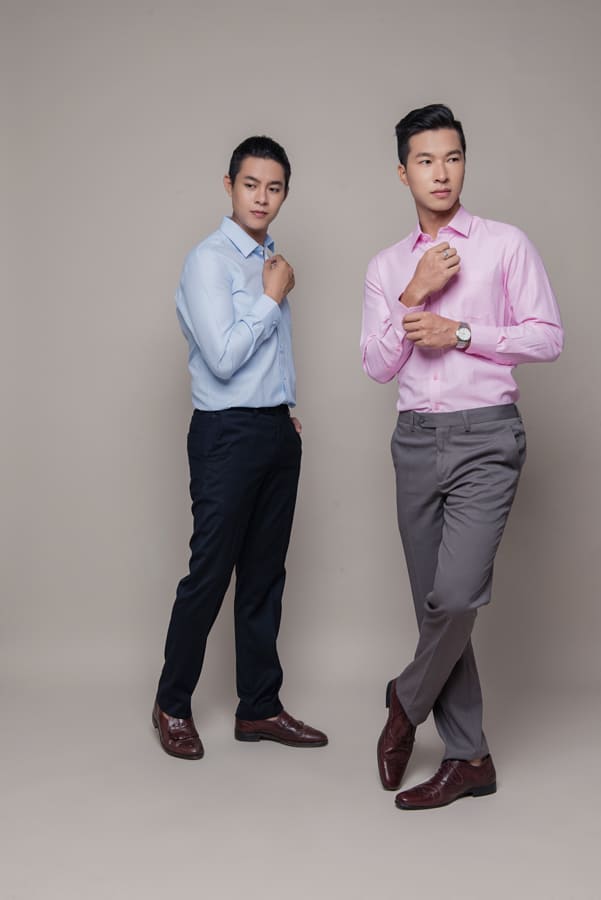 TOURISM INDUSTRY
Khatoco Tourism has been built on the basis of the sustainable development chain of hotel group and amusement tourist sites which have been developing strongly in the recent years. Long Phu Tourist JS Co. with sea and islands, Yang Bay Tourist Park with forests and mountains, Liberty Central Nha Trang 4 Stars Hotel and ibis Styles Nha Trang 4 Stars Hotel have created a qualified, professional and closed tourism service chain.
According to the orientation of development of Khatoco Tourism, Khatoco will associate with the strategic investors. Our first priority is to build infrastructure of Yang Bay Tourist Park and Long Phu Tourist JS Co. to achieve 3 targets: Improving the services quality at the tourist sites, speeding up the leisure travel, coordinate closely between Tourist Companies belonging to Khanh Viet Corporation to heighten the level of Khatoco Tourism.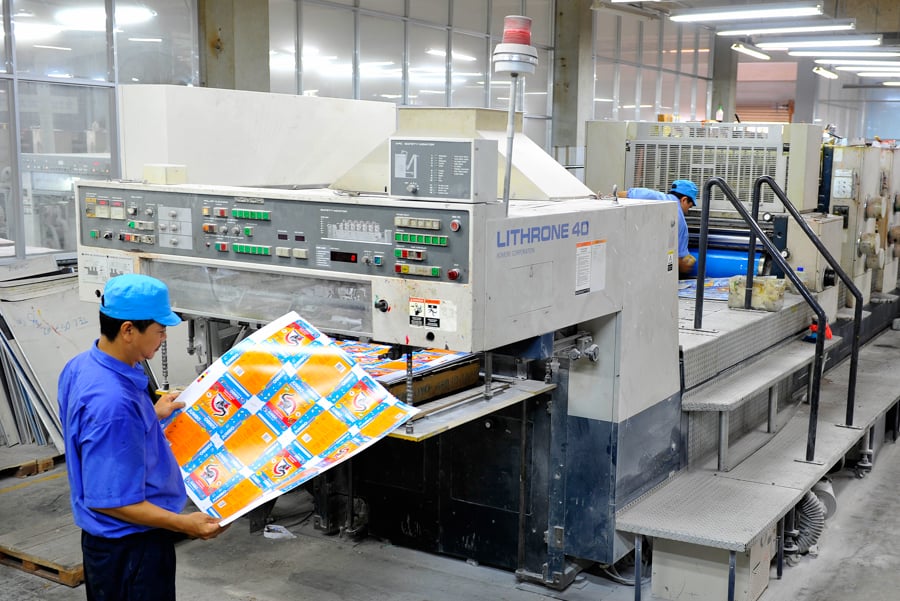 PRINTING - PACKAGING INDUSTRY
Khatoco Printing – Packaging Industry has a linked production and business chain from manufacturing paper, producing corrugated cartons, boxes of all kinds, plastic packaging, printing on the packaging to distributing. Our prestigious and trusted "Khatoco Printing Packaging Brand" has been built during over past 20 years.
We can supply high quality products printed on Metalized, Duplex, Ivory, Couche papers … controlled by the International Organization for Standardization (ISO) with the most advanced printing technologies of Europe.  Our equipment after printing such as die cutting, ticking, embossing …is completely automatic. In the coming years, we will approach the biodegradable plastic packaging, an eco-friendly product.
LIVESTOCK - TANNING INDUSTRY
Khatoco Livestock –Tanning Industry was established in the early years of 21st century. We feed 02 main special animals which are ostrich and crocodile. During nearly past 20 years, Khatoco Livestock Industry has built a closed production chain from ostrich and crocodile feeding, meat processing, skin tanning to high quality fashionable leather product making.
We have three ostriches and crocodiles breeding centers with around 30,000 animals. In which, ostrich breeding centers in Khanh Hoa and Quang Nam provinces have been rated as two largest ostrich farms in Vietnam on both criteria of scale and animal quantity.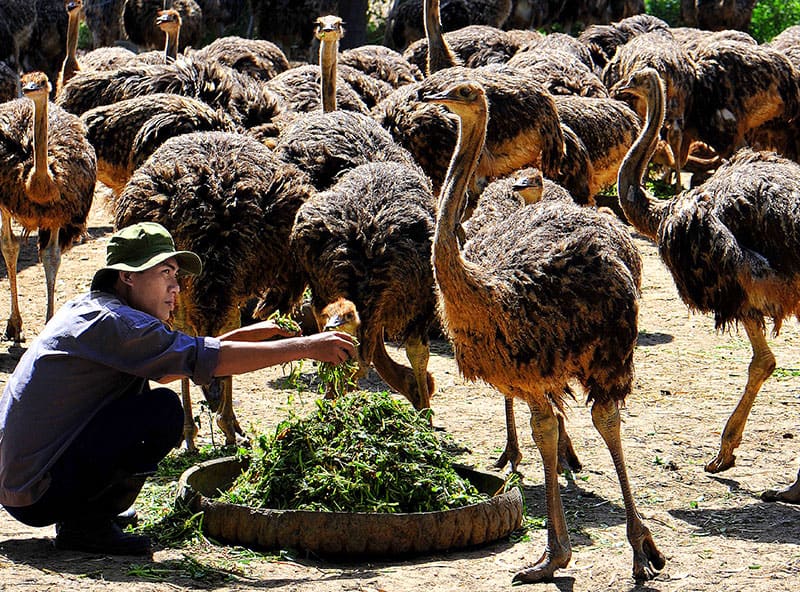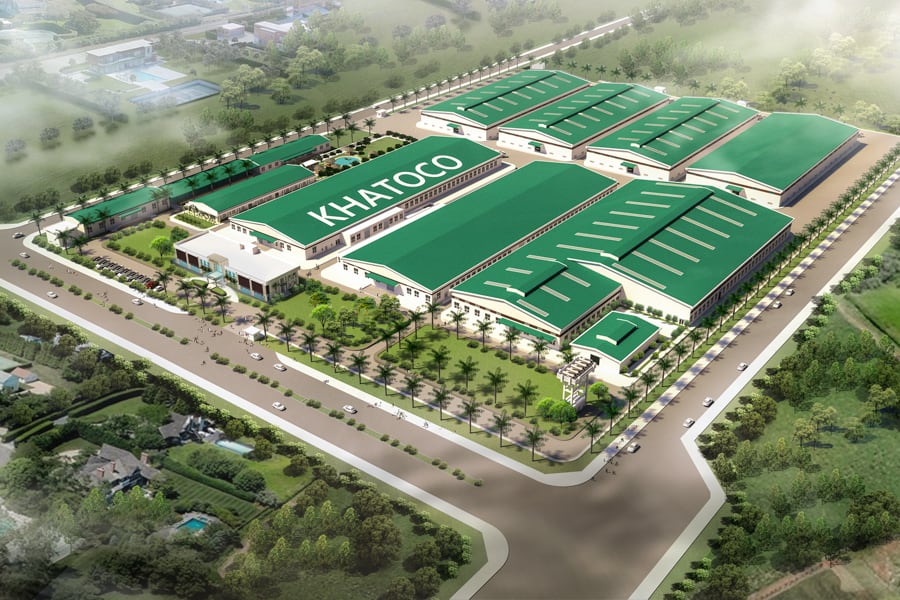 INFRASTRUCTURE OF INDUSTRIAL ZONES - REAL ESTATE INDUSTRY
In compliance with the strategic direction of Khanh Hoa People's Committee that factories and big industrial firms must move out of Nha Trang city, Trang É Industrial Zone was officially established on December 12, 2014 (according to Decision No.3401/QD-UBND of Khatoco Real Estate Business Investment Company Limited).
Trang É Industrial Zone is located in Suoi Cat commune, Cam Lam district, Khanh Hoa province. As planning, this industrial zone has the total area of ​​152.3 ha.  And the project is divided into 3 phases.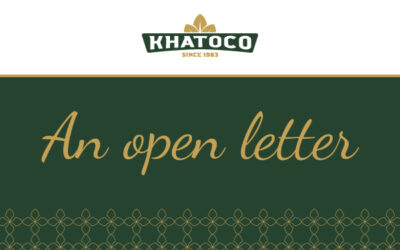 Please download PDF file: Here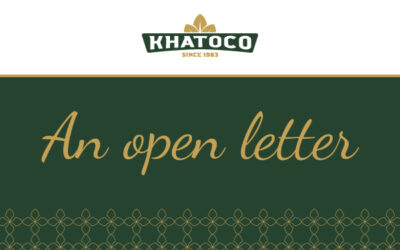 Please download PDF file: Here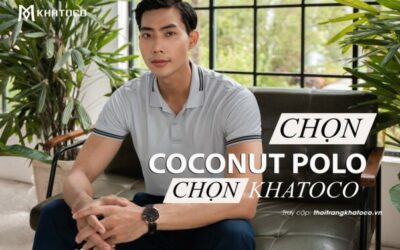 Khatoco is the pioneer in using "coconut charcoal" material to manufacture garment products. Its trendy and elegant polo shirts with neutral colors made from coconut charcoal fabric have been given...